Even after chasing three peddlers on a bike for over 2 kilometres and suffering injuries while getting dragged, the NCB officer managed to catch hold of one of them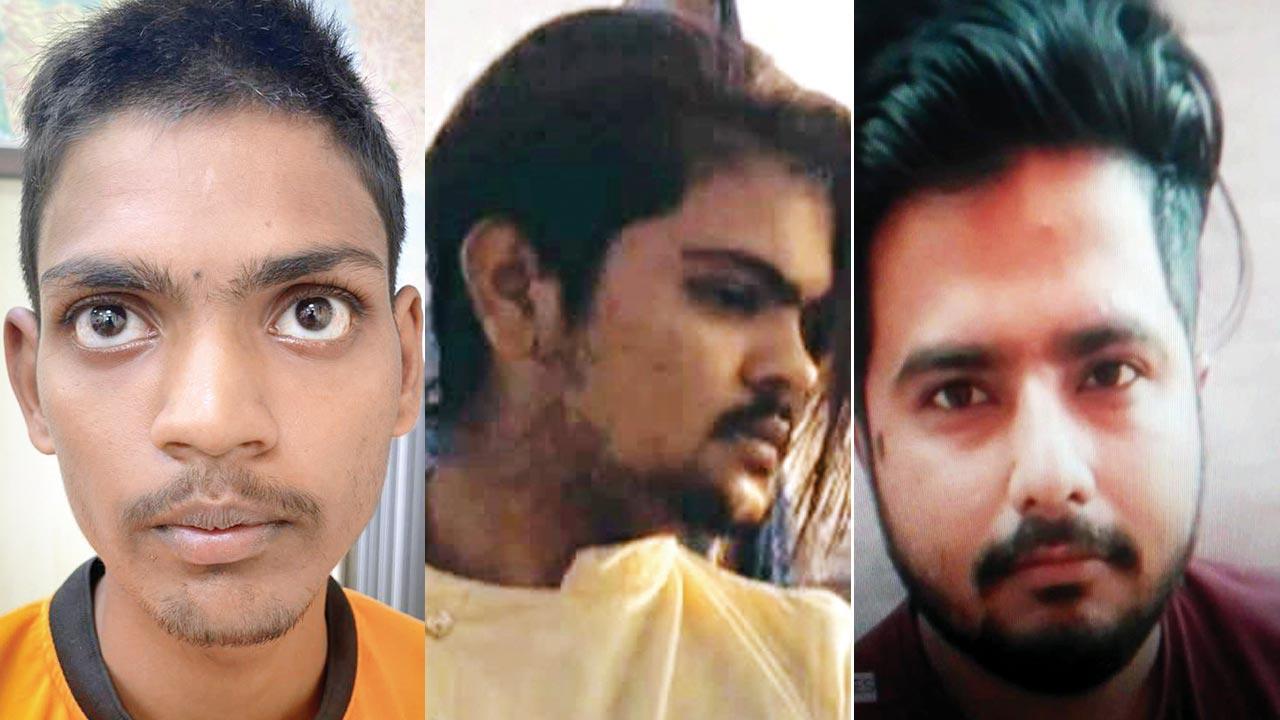 Ahsan Khan, Sher Khan and Shahrukh Khan
In yet another attempt of the Narcotics Control Bureau (NCB) to crackdown on the city's drug peddling network, one officer got dragged for almost 500 metres on a road as he latched on to a moving bike in an attempt to catch hold of three drug peddlers, and got badly injured in the process. However, he managed to arrest one of the peddlers, while the other two escaped. 
According to the NCB, the incident took place at Veera Desai Road in Andheri last Thursday. "We had information about a new gang operating from the western suburbs and had laid a trap to nab them. The peddlers changed three locations and finally agreed to deliver a consignment at Veera Desai Road. They usually don't do hand-to-hand deliveries after taking online payment. In this case one of our decoy officers was waiting in the car while two had taken cover in the dark," said Sameer Wankhede, NCB zonal director.
Also Read: Mumbai Crime: Ex-serviceman with Zambian Army held with Rs 24 crore worth heroin
"The moment the peddler threw the packet inside the car and tried to escape on their bike, one of the constables chased them for almost two-and-a-half kilometers, and when he got closer, he jumped and caught hold of the bike. But he got dragged for almost 500 metres and suffered multiple injuries in the process. Despite that he caught hold of one of the peddlers, while the other two escaped," Wankhede added. 
According to the NCB, during the chase another officer was injured. Wankhede further said that the drug cops had faced such attacks in the past as well because they go on such operations in plain clothes and without any arms. "We have to do it this way or else the peddlers will not give us the consignments and we will not be able to make a case against them. Multiple attacks have happened on my team members over the last couple of months as we are aggressively chasing these peddlers."
The arrested accused has been identified as Ahsan Khan. The mastermind, Sher Khan, who was riding the bike, and another peddler Shahrukh Khan managed to escape. Wankhede further said, "We have seized commercial quantity mephedrone and a manhunt has been launched for the other two accused."