Crime Branch officers suspect the accused tested the efficacy of Arsenic and Thallium on bizman's mother, before using it to kill him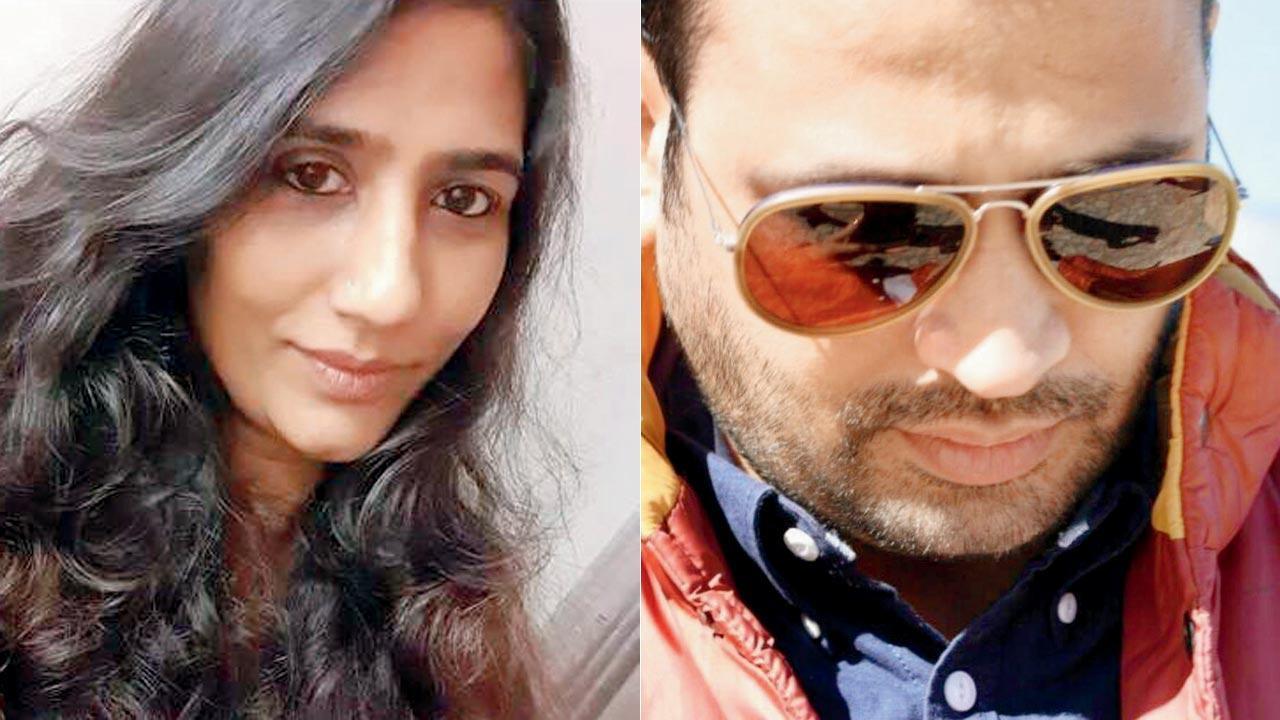 Kajal Shah is accused of slow poisoning her husband Kamalkant; (right) Hitesh Jain, Shah's lover and co-accused in the case
Kajal Shah and her lover Hitesh Jain had allegedly planned to kill Jain's wife too, suspect Mumbai police's crime branch. The couple are accused of killing Shah's husband Kamalkant, a Santacruz-based businessman, and his mother Sarladevi Shah. Crime branch officers said the couple wanted to get rid of their spouses so they could marry each other while also usurping Kamalkant's property. The duo had allegedly studied a Delhi murder where the accused had used Arsenic and Thallium.
Crime branch officers during the course of investigation and interrogation of both the arrested accused have learnt that Shah and Jain started to have an affair around eight years ago. The duo first met through Kamalkant who was a childhood friend of Jain. 
"Kajal and Hitesh wanted to marry each other and were actively trying to do it since the past two years. However, Kajal's family intervened several times. Due to this, around seven months ago, they decided to kill Kamalkant Shah. They also studied a murder that took place in Delhi where the man was killed using poisonous Arsenic and Thallium. We suspect that they also had plans of killing Jain's wife after Kamalkant's death," crime branch sources told mid-day.
Also read: Injured man lies on road for 30 minutes after mishap, dies in hospital
Sources from the crime branch said, "There were only two people—Kamalkant Shah and Hitesh Jain's wife—on the radar of the accused duo as they needed to get rid of them before they could marry. We have also learnt that the couple was caught by Kamalkant on several occasions."
The case came to light after the death of Kamalkant on September 19. "Due to the alertness of Dr Sanjay Wagle, who noticed zero growth in Kamalkant's hair, moustache and beard over a month in hospital, a heavy metal blood test was conducted. The test revealed that he was heavily poisoned with Arsenic 
and Thallium." 
After police started a probe in the case, it was revealed that his mother Sarladevi, who died on August 13, also reported the same symptoms as Kamalkant, such as stomach pain and vomiting, and died due to multiple organ failure. The crime branch has written to Kokilaben Hospital, where Sarladevi died, asking for her medical history and to check if her blood was tested to ascertain if she, too, was poisoned. 
Crime Branch officers suspect that the couple tried the slow poisoning process first on Sarladevi to see if the chemicals prove fatal. "We think that after her death ascertained the efficacy of the chemicals, the duo started to poison Kamalkant," an officer said. 
"The accused Kajal is not cooperating with us. She showed her medical history of skin infection to avert any kind of pressure tactics by cops. We are yet to trace the supplier who procured the Arsenic and Thallium for them," added the officer. Will you be changing your home decor this winter?