Both the accused have been identified as Puransingh Pratapsingh Unyoni alias Puransingh Kapursingh Parihar (41) and Mohansingh Pratapsingh Unyoni alias Mohansingh Kapursingh Parihar (38). They are the natives of Bageshwar district of Uttarakhand
The deceased -- Sanjay Vinod Jha. Pic/Hanif Patel
Sleuths of Crime Branch Unit-3 of Mira Bhayandar Vasai Virar (MBVV) police have solved a 16-year-old murder case registered at Manikpur police station and arrested two "killers" from Uttarakhand. Two of their accomplices are still on the run.
Both the accused have been identified as Puransingh Pratapsingh Unyoni alias Puransingh Kapursingh Parihar (41) and Mohansingh Pratapsingh Unyoni alias Mohansingh Kapursingh Parihar (38). They are the natives of Bageshwar district of Uttarakhand.
ADVERTISEMENT
"We have arrested these accused in connection with the murder of a 32-year-old production manager of a garment company Sanjay Vinod Jha. The murder case was registered at Manikpur police station on December 13, 2007," said inspector Pramod Badakh, in-charge of crime branch Unit-3.
"After killing Jha, the killers had escaped to an undisclosed location and they were untraceable. Recently, we had learnt that the killers would often visit their village in Uttarakhand district. Based on the inputs, our team has arrested them with the help of local police officials. Two more accused are wanted in this case," Badakh told mid-day.
Four people had killed Jha as the deceased had promised to help getting them loan. When  the killers did not succeed in getting loan, they hatched a plan in 2007, called Jha on December 12 evening and had drinks together.
During drink party, they had heated argument and they allegedly strangled Jha and smashed his face with a stone before dumped the body near Mumbai-Ahmedabad highway.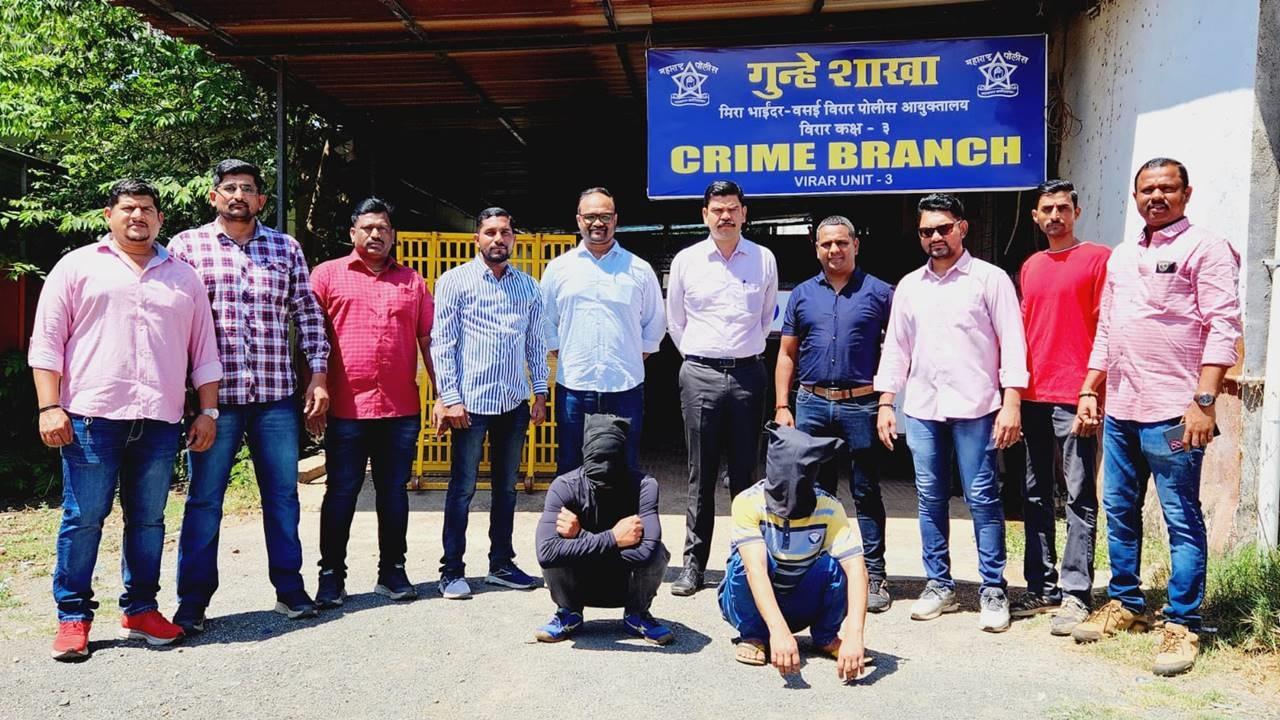 Mid-day spoke to deceased's younger brother Ajay Jha, who said, "My brother would often sit for snacks near our house in Bhayandar. He had informed us on December 12 evening that he is reaching home in next 15 minutes. We kept waiting for him whole night, but he never came. His cellphone was also switched off."
"We had reached out to Kanakia police for filing a missing complaint and later we learnt that one unidentified body has been recovered by Manikpur police in Vasai. We were asked to visit there to identify the body. When we reached Manikpur police station, only his clothes, janeu (sacred thread) and rudraksha beads were shown to us and the body was kept at a mortuary of a hospital in Thane," recalled Ajay while talking to Mid-day.
Also read: Mumbai Police issues preventive orders till April 8, check list of exemptions
"My brother was a music lover and his song album was about to come in the market. We did not suspect anyone, but later we learnt that he would often sit at a Chinese eatery shop near our house in Bhayandar and four members of the Chinese shop have suddenly disappeared after the mysterious death of my elder brother. These four suspects were the residents of Uttarakhand," he said.
"Though the cops had reached out to their village in Uttarakhand but always returned empty handed," he added.
"My brother had withdrawn around Rs. 50,000 cash on the day of his murder and would always wear golden ring, chain and rudraksha mala," said Ajay, who had approached many police officials to request them to solve the murder mystery. "But we did not get any positive response," he added.
"Later, I gave all hopes and got myself busy in running the house and nourishing the two small children of my elder brother," Ajay said.
"On Wednesday, I got a call from crime branch and learnt that they have solved the murder mystery and arrested two people in this case," he added.
The Crime Branch has been looking into the old files of complex cases which were not solved by their predecessors for a number of reasons. After the formation of new commissionerate as MBVV Police, its first chief Sadanand Date suggested crime branch to arrest the accused in unsolved cases.
Under the supervision of DCP (Crime) Avinash Ambure and ACP Amol Mandve, the crime branch unit -3 led by Badakh and his team members including Shivaji Khade, Umesh Bhagwat, and constables Ashok Patil, Mukesh Tatkare, Shankar Shinde, Sachin Ghere, Sagar Baravkar, Manoj Sakpal, Ashwin Patil, and others solved the old murder case. Do you practice ecotourism?