During the interrogation, the Kalwa police found that this was not a simple case of theft but a 'white gold rush'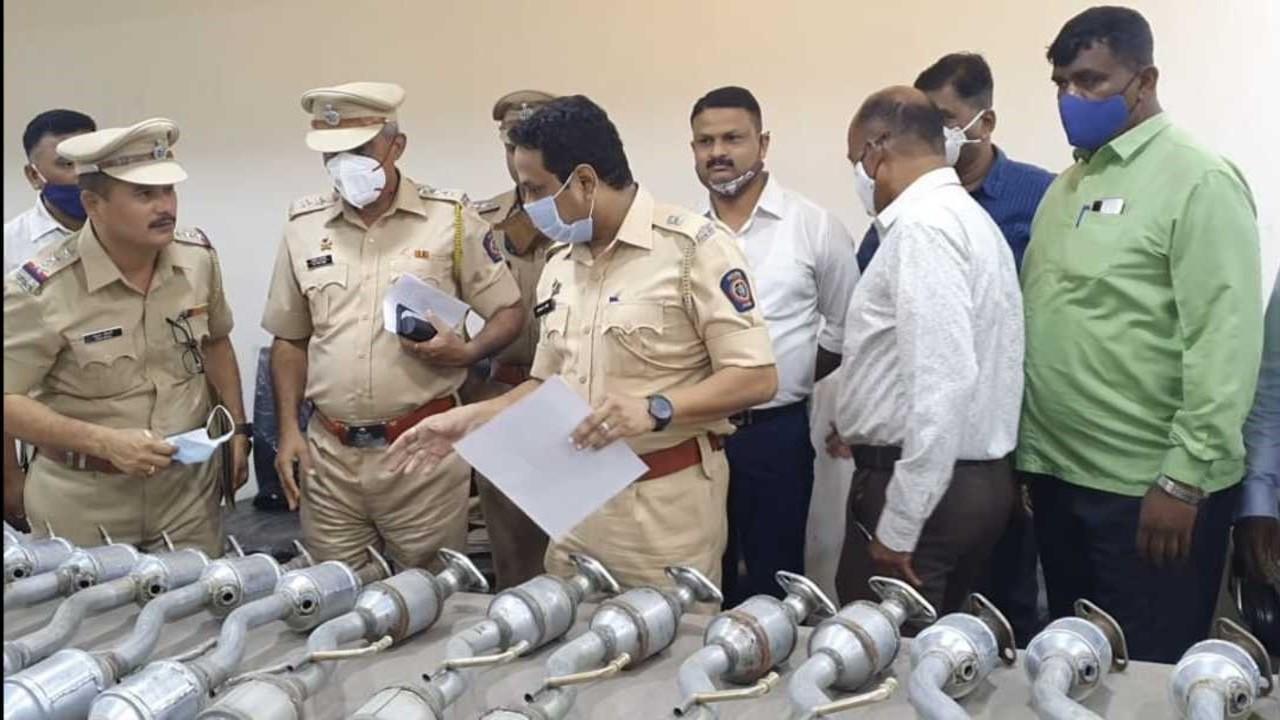 The Kalwa police recovered 25 silencers worth Rs 6.50 lakh
The Kalwa police arrested a four-member gang on Friday for committing thefts of silencers of Eco cars from Thane, Navi Mumbai, Pune Rural, and Goa. 
On June 6, Roshni Raut, a resident of Kharegaon in Thane, had filed a complaint claiming that the silencer of her Eco car had been stolen from her residential building.
ADVERTISEMENT
As per the complaint, an offense was registered under IPC Section 379 (theft). A team led by senior inspector Sudesh Ajgaonkar and PSI Shirish Yadav was set up to find the culprits after similar cases were registered.
"CCTV footage had captured the silencer thieves. During the investigation, the cops found that all the thieves had come from Kurla area," said an officer from Kalwa police station.
The police identified the accused persons as Shamshuddin Shah (21), Nadeem alias Nepali Qureshi (21), Shamshuddin Khan (22), and Saddam khan (26). All the accused, residents of Kapadia Nagar, were taken to the police station and interrogated.
Also read: Thane: Civic official accused of sexual harassment surrenders

'White gold rush'
During the interrogation, the Kalwa police found out that this was not a simple case of theft but a 'white gold rush'. "We were startled at first wondering why the accused were stealing just the silencer and not the whole car. When the team arrested them and started interrogation, we came to know that they were behind the 10 to 15-gram platinum applied inside the silencer," told DCP (zone 1) Avinash Ambure. 
"They would remove the platinum metal in a workshop in Kurla, realign the silencer and sell it in the market," Ambure added.
The best-known use of platinum is in the catalytic converter that is part of the exhaust system in the automobile. Instead of dispersing harmful carbon monoxides, hydrocarbons, and nitric oxide into the atmosphere, catalysts convert these harmful emissions into harmless carbon dioxide and water.
According to the police, Saddam is the kingpin of the gang as he operated it and used to plan all the thefts. He would take out four-wheelers and start removing silencers on the go. A few months ago, they had robbed a silencer in Goa when they were on a vacation. 
The accused have confessed to committing 25 similar thefts - six in Thane, six in Palghar, three in Navi Mumbai, nine in Pune Rural, Pimpri-Chinchwad, Pune city, and Goa. All the offenses were committed in six months of 2021.  The police have recovered 25 silencers worth Rs 6.50 lakh from their possession. The accused will be in police custody till July 17.