A group of Australian students visit Mumbai to observe the water situation and find definitions are caught up in semantics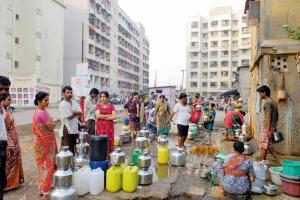 A photo by Atul Kasare at an exhibition by Pani Haq Samiti and Photography Promotion Trust showcased the city's water crisis
Fifty-Five-year-old Shanti Devi stands in a cramped lane inside Dharavi, queuing up to fill two buckets of water every day. About 28 litres of water collected after a 30-minute toil, she says, will suffice her family of four for a whole day. "We are used to getting limited water at odd hours," she says, adding that this exercise usually begins around 5 am. Devi's daily water collection chore might be normal for many across the city, but for a group of students from Australia's Griffith University, it points to a problem, that they argue, no one is addressing, let alone resolving.
Frogs in boiling water?
In the first week of January, 11 students from the Brisbane-based university, aged 19 to 26, arrived in Mumbai along with two supervisors, as part of a college programme titled, The Water Story. Their aim is to create a platform to discuss water woes in Mumbai and the global ramifications of the water crisis in the next decade.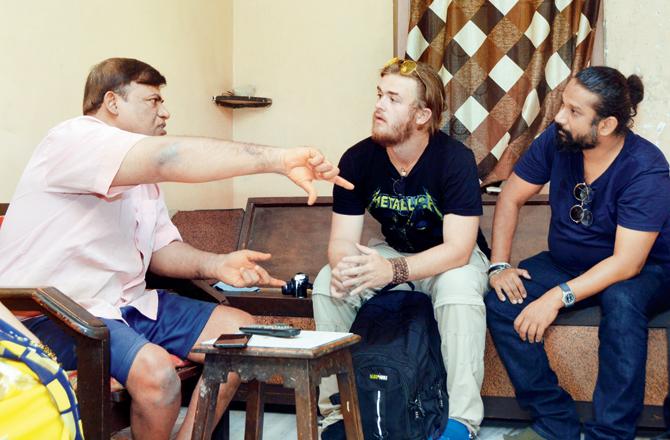 Dr Kasun Ubayasiri (in blue tee) and Griffith University students speaking to separate families in Dharavi during their month-long stay in the city. Pics/Sneha Kharabe