As basic work has been initiated, the barricades that took up space on the platform, thus posing a risk to commuters, now pushed back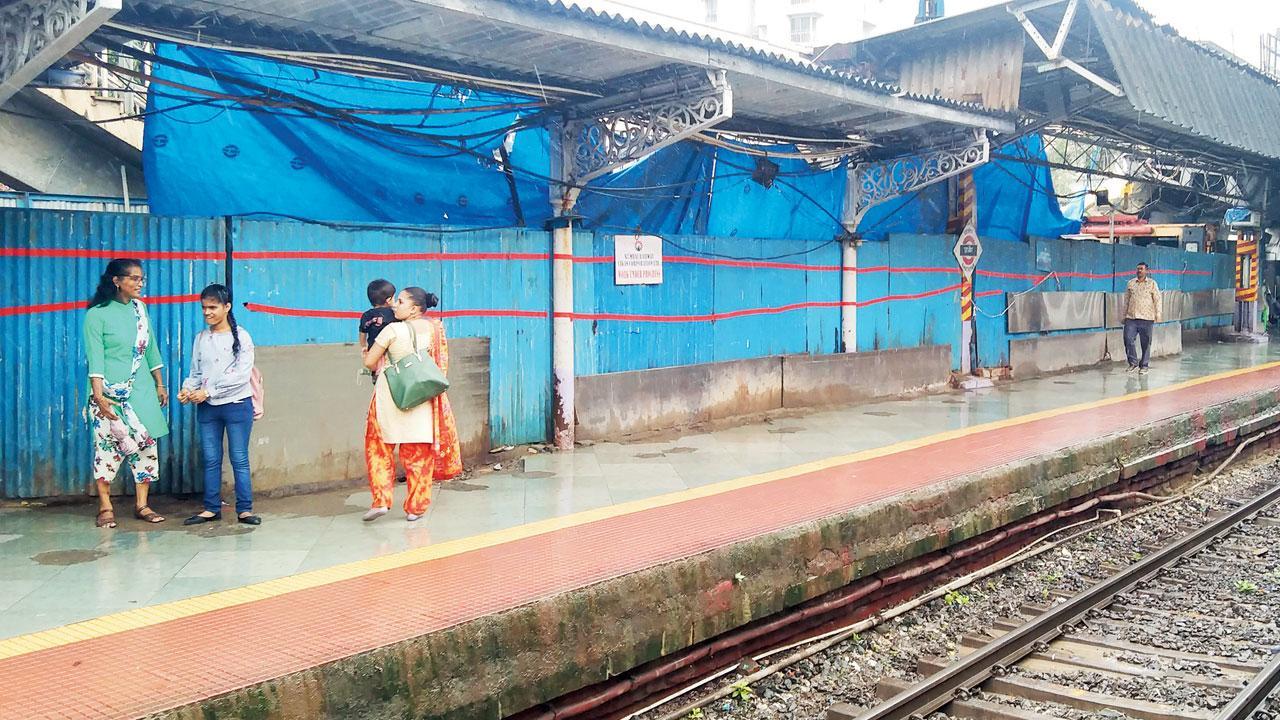 With the barricades pushed back, commuters now have enough space to negotiate the platform safely
Barricades installed at Ghatkopar station for upgradation work which had narrowed down the platform have now been pushed back, making it safer for commuters. mid-day had, on June 23, highlighted how the barricades had pushed commuters to the edge of the platform, making it riskier, and even more so in the monsoon.
A senior official of the Mumbai Railway Vikas Corporation (MRVC) said working on Ghatkopar station has been challenging due to the high footfall and constant movement of passengers and trains. Given the fact that there is no immediate space even outside the station, placing heavy equipment and working with them have been a problem with limited head room.
Also Read: Mumbai: Two doctors booked for death of woman, baby after C-section in Ghatkopar
"With basic work initiated now, the barricades have been pushed backwards, leaving more space towards the edge of the platform for commuters. This creates a safer environment. Work is also in progress at platform 4 and the island platform of two and three," a senior official said.
Promised by former railway minister Piyush Goyal, Ghatkopar station upgrade has been the need of the hour given the rise of commuters at the station. The new station with elevated decks should be ready in about three years. When mid-day had raised the issue, MRVC, which is implementing the project, had assured that they were closely monitoring the situation and had asked for a timeframe of 40 days to complete the work on foundations and get the barricades removed.
"Due to space constraints, it's really a challenge and the MRVC is very particular about these things. Passenger-related issues are monitored by respective chief project managers on a weekly basis," MRVC spokesperson said. As per the plan, Ghatkopar station, which sees an average footfall of around 3.87 lakh commuters per day, is getting a massive seven-p oint upgrade with three new 12-metre foot bridges which will be linked by an elevated deck, and an additional skywalk along the road for seamless connectivity.
Also Read: Mumbaikars, brace for no water or 15 per cent cut in supply today