Political leaders talk about why is she still so relevant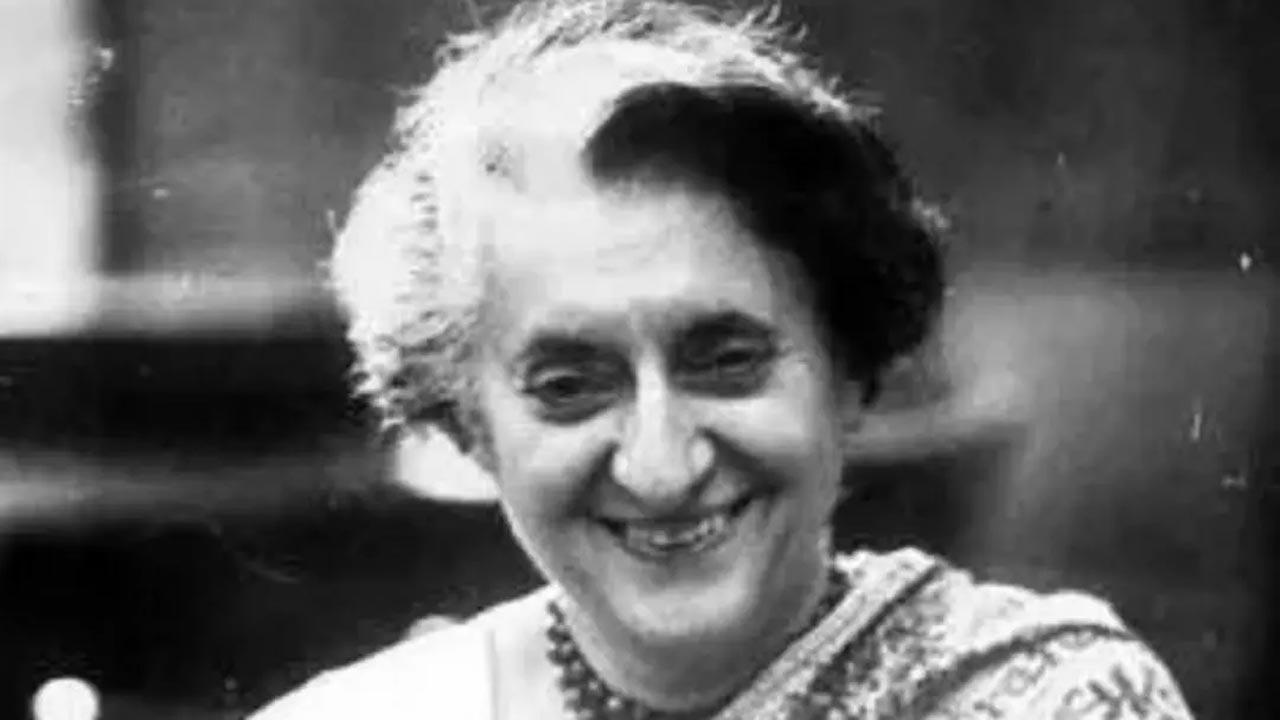 Indira Gandhi. File pic
It may seem surprising that Indira Gandhi has an enduring presence in the minds of most Indians even after three decades of her martyrdom. For some, she remains a messiah who connected directly with the poor and the underprivileged with her social welfare programmes and catchy populist slogans like garibi hatao.
Not even her worst critics question her love for the people of her country or that she fought till the end for India's 'national' interest.
Remembering Indira Gandhi and speaking about how relevant she is in today's age, Rajya Sabha MP Priyanka Chaturvedi said, "Indira Gandhi is one woman who would be relevant in all aspects of politics and nationalism — right from her commitment to making India self-reliant to a point where she drove Pakistan into two different countries in terms of her political fight back. One can learn many lessons from her."
Chaturvedi continued, "She understood the nature of India as a country, which had differences from the various regions and took all of that together. I think her narrative was something India will continue to imbibe for years to come. She will be relevant for every age, for every perspective, every woman who aspires to be in politics." 
Also read: Indira Gandhi death anniversary: 10 interesting facts about 'Iron lady of India'

The Rajya Sabha MP shared the various aspects that made the late Prime Minister an inspiring leader. "She was an inspiring figure. Indira Gandhi was one woman hero then, who spoke about being strong-willed and wanting to do good for and serve the nation. Of course, there were some narratives which were disturbing and caused problems. But, at the same time, she came across as strong-willed and independent. This influences me even today - her commitment to the nation and to serve the nation through politics."
Chaturvedi further said that every leader who has led the country continues to be relevant in times to come.
Preeti Sharma Menon, Aam Aadmi Party (AAP) Mumbai President, echoed similar sentiments. "She was the beacon of gender neutrality if I could say so, not just equality. At a time when India was still a conservative nation, she took on the role of leading the largest party and the country as a prime minister, when even Western countries had not given women those kinds of political platforms," Menon said.
"Indira Gandhi will always remain relevant, not just for India and Asia, but for the world," she added.
Indira Gandhi always worked towards strengthening institutions, Menon opined. 
"She was an autocrat and we are in an autocratic condition right now. But the difference was, Indira Gandhi always worked towards strengthening public institutions. I denounce her emergency and autocratic rule. It was a threat to democracy, but she never tried to undermine the country. Today, we are in a dangerous situation, we are on a precipice. Not only do we have an autocratic government in power, but we have a government that is selling the country, our ports, our railways, and our airports, all have either been sold or are in the process of being sold. Our natural resources, oil and gas companies, and mines are either sold or in the process of being sold, and our financial institutions are being sold. India is at a stage where we must remember how even if political power is absolute like Indira Gandhi had it, people always worked for the idea of India. The current dispensation doesn't work for the idea of India, the Indian parliamentary system offers a lot of political power to the Prime Minister. All the prime ministers, we had, served the country. However, today we have a prime minister that's serving powerful businessmen," Menon shared.
"However, we have to understand that even despotic dictators like her had some share of patriotism or the thought of India's development in her agenda. We don't see that today," she added.
Former Member of Parliament and Congress leader Milind Deora said that Indira Gandhi's decisiveness and conviction will always be remembered by everyone. "Indira Gandhi is widely regarded for her handling of hostile neighbours during the peak of the Cold War. Her decisiveness and conviction during challenging times will always be remembered by political leaders cutting across the spectrum," he said.