State NCP chief spokesperson Mahesh Tapase said the entire episode raises question over the constitutional validity of the government led by Chief Minister Eknath Shinde and supported by the Bharatiya Janata Party (BJP)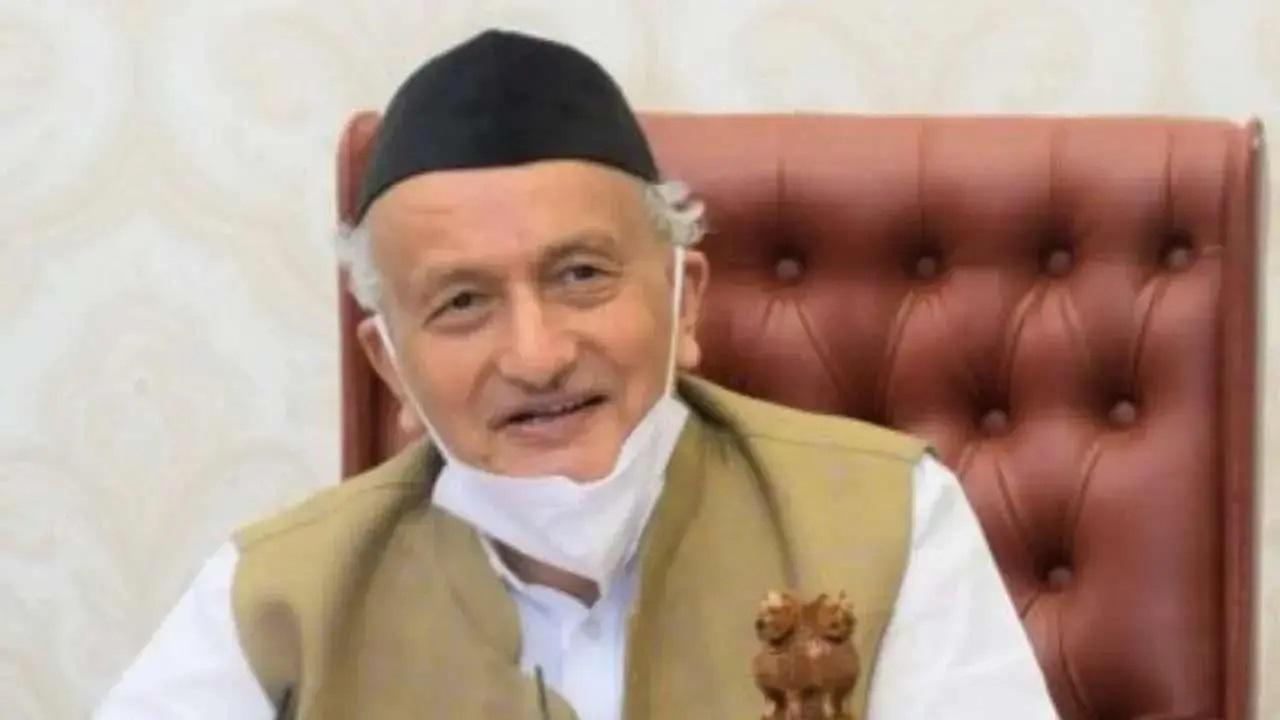 Maharashtra Governor Bhagat Singh Koshyari. File Pic
The Nationalist Congress Party has said Maharashtra Governor Bhagat Singh Koshyari should confirm whether he had issued a letter to Eknath Shinde inviting him to form government in June last year after a revolt in the Shiv Sena and maintained Deputy Chief Minister Devendra Fadnavis' explanation on the issue was unacceptable.
State NCP chief spokesperson Mahesh Tapase said the entire episode raises question over the constitutional validity of the government led by Chief Minister Eknath Shinde and supported by the Bharatiya Janata Party (BJP).
Speaking to reporters on Wednesday, Tapase said, "A recent query under the Right to Information Act has revealed that Maharashtra Governor Koshyari had not issued any letter to Eknath Shinde inviting him to form government. If the office of governor is stating that no such letter was extended, then it raises question over the constitutional validity of this government."
After the collapse of the Uddhav Thackeray-led Maha Vikas Aghadi (MVA) dispensation in June last year, Shinde formed the new government with the support from 50 MLAs and the BJP.
Also Read: Mumbai ex-CP Sanjay Pandey was given 'target' to arrest me: Devendra Fadnavis
When Tapase on Tuesday called the Shinde-BJP government unconstitutional, Fadnavis countered him saying, "The letter (inviting Shinde and him for swearing in) is in the custody of Governor Koshyari because a case regarding the same is pending before the Supreme Court. Our government is constitutional and legal."
Tapase reiterated his demand on Wednesday.
"Our demand is from Governor Koshyari to confirm whether the Raj Bhavan officially extended an invitation to Eknath Shinde. We do not want any explanation from Deputy Chief Minister Fadnavis," the NCP leader said.
"Within days of this disclosure Governor Koshyari has expressed his desire to relinquish his office and now the Raj Bhavan seems to have gone silent on the issue and Fadanvis has to speak for the governor which is highly unacceptable," he said.
A leader desirous of forming a government and having the required numerical strength approaches the governor who, if convinced, invites the leader of the majority to stake claim to form government. This is the established practice, Tapase said.