While Shiven is hoping to become a chartered accountant, Saanvi wants to pursue a company secretary course later. The twins will be opting for the commerce stream in junior college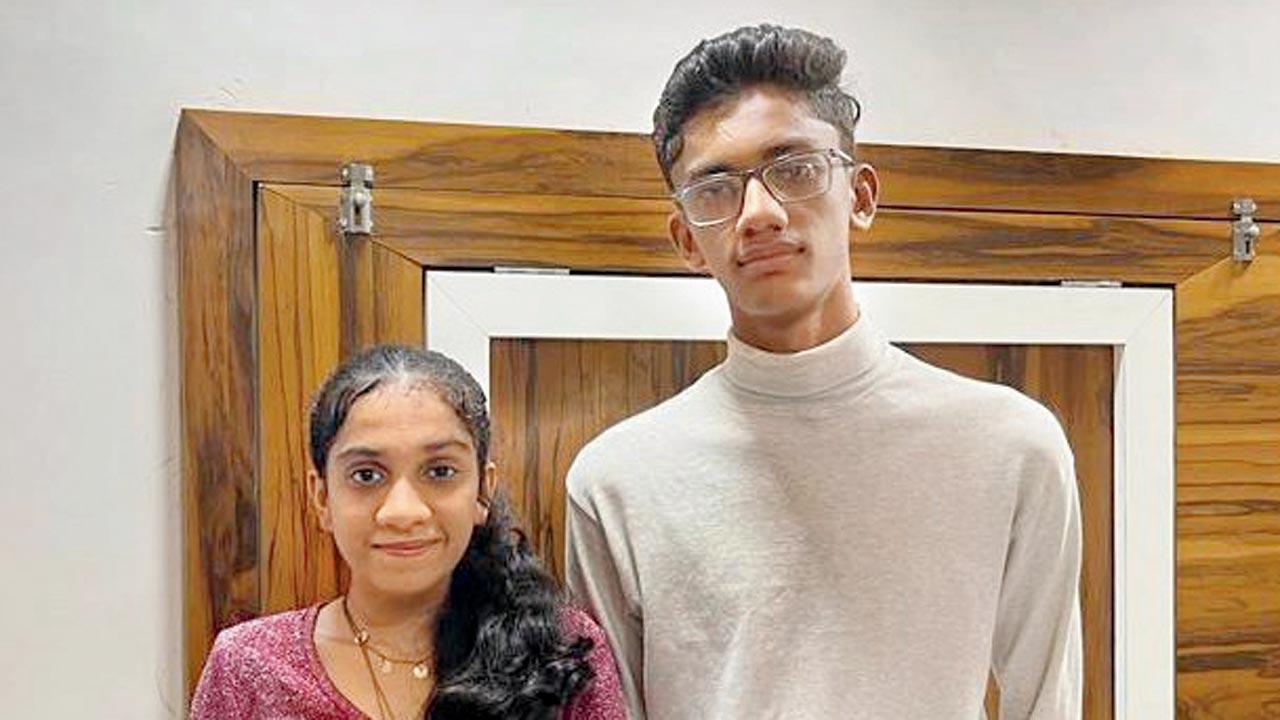 While Sanvi Gandhi wants to pursue a company secretary course, twin Shiven hopes to be a chartered accountant
A pair of twins from Virar scored identical marks in the SSC results announced on Friday. Shiven and Saanvi Gandhi have both scored 93.40 per cent each to the disbelief and delight of themselves and their families.
However, as both detested studying together at the same school, they now want to join different colleges.  
ADVERTISEMENT
While Shiven is hoping to become a chartered accountant, Saanvi wants to pursue a company secretary course later. The twins will be opting for the commerce stream in junior college.
"Both my sister and I expected to score above 92 per cent and we got what we expected," said Shiven.
Saanvi, however, said, "To our disbelief, we ended up scoring the exact same marks. This was totally unbelievable for us. We initially thought there must be some error. We have never scored the same marks ever, though we keep competing. Sometimes she scores better than me, sometimes I do."
Their parents, Kajal and Paresh Gandhi, however, celebrated their results. 
"We are very happy with the results. They have been studying consistently," said Kajal.