According to the data shared by civic officials, 43 new measles patients were admitted to hospitals in Mumbai on Saturday. Around 116 cases of fever and red rashes were found during the surveys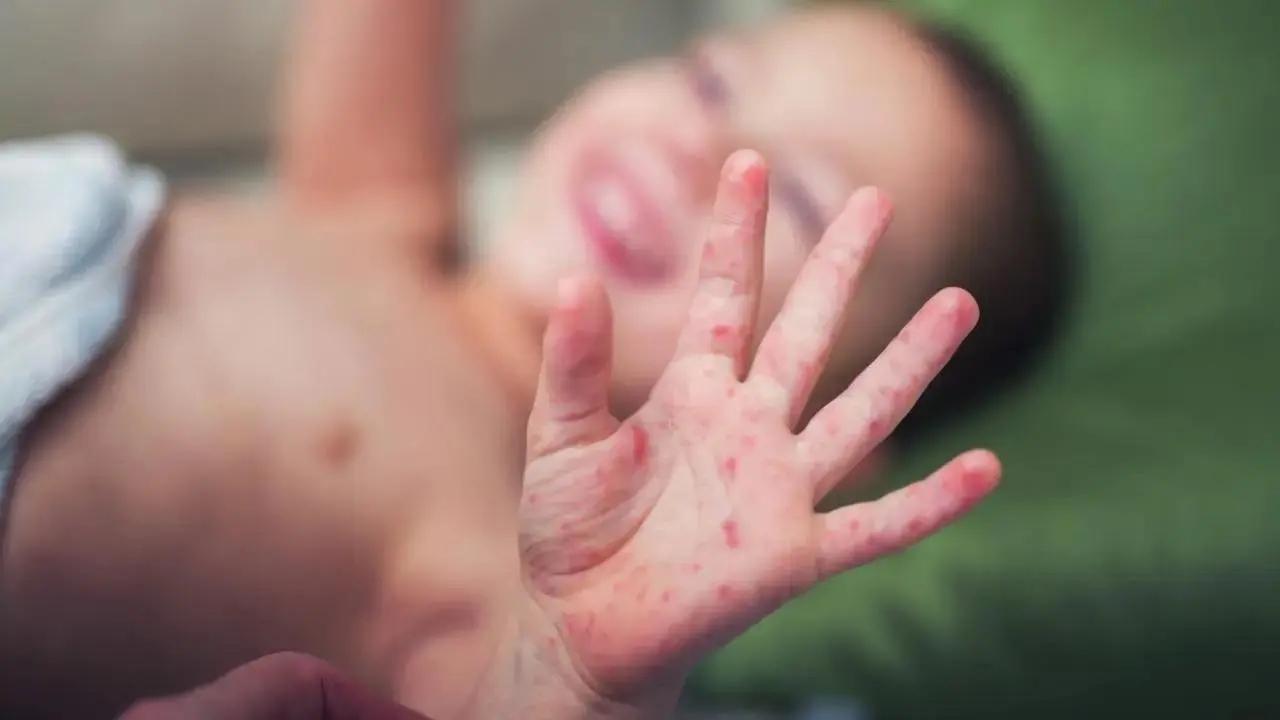 Representative image. Pic/Istock
On Saturday, Mumbai reported 32 new cases of measles, as per BMC officials.  The new confirmed cases are found in P/South and R/Central ward besides cases begin found in - G/South, L, N, P/North ward, and R/South wards.
According to the data shared by civic officials, 43 new measles patients were admitted to hospitals in Mumbai on Saturday. Around 116 cases of fever and red rashes were found during the surveys.
Also read: Maharashtra: Senior citizen killed in armed robbery at Nashik
Around 29 measles outbreaks in Mumbai had been reported so far. On Saturday, 25 patients recovered from measles and were discharged from the hospital.
Currently, 114 beds out of 320 beds reserved for measles are occupied in BMC-run hospitals.
The BMC official stated, "As per the guidelines received from Govt of India, a special dose of MR vaccine is planned to be administered across the city. A total of 1,34,833 children in the age group of nine months to five years in 33 health posts will be given an additional dose of MR vaccine (special dose). A total of 3,496 children in the age group of six months to nine months in 13 health posts where the measles cases in the age group of less than nine-month are about 10 per cent will be given an additional dose of MR vaccine." Men, do you go for a health checkup regularly?