Cops arrested the accused after noticing a sudden change in her expenditure pattern; the minor was booked too and has been sent to a correction home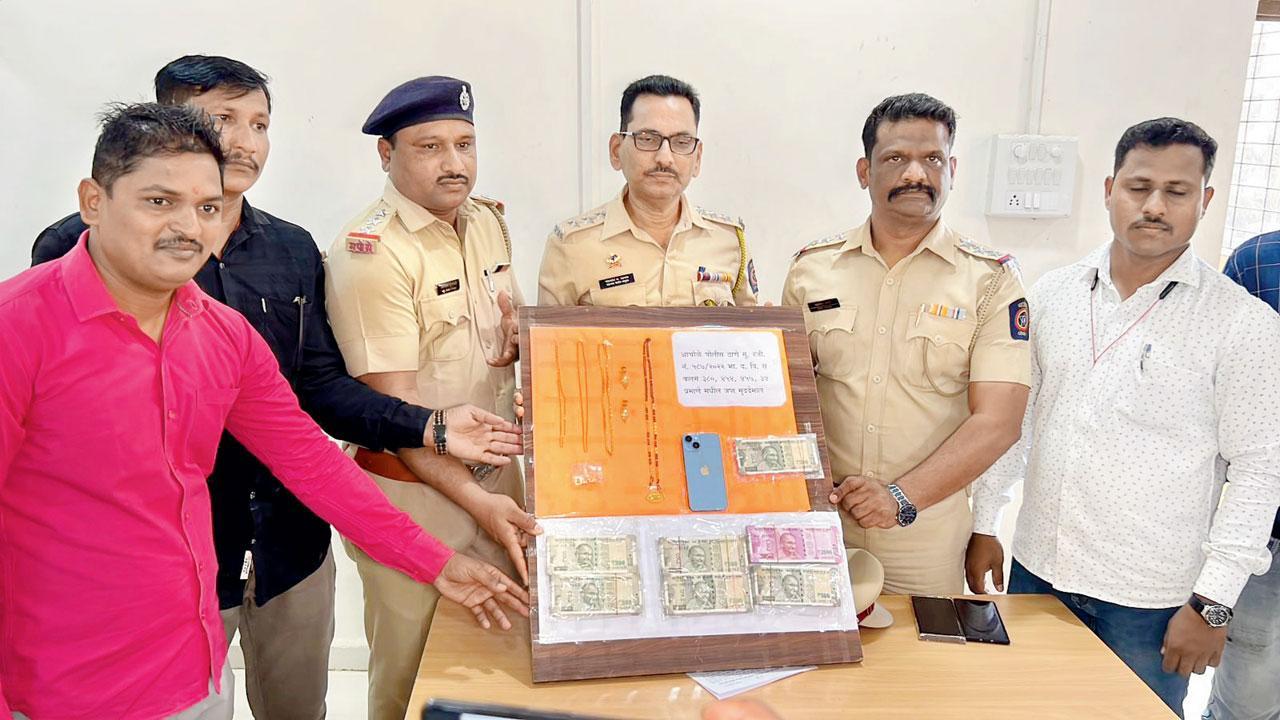 The stolen items that the police recovered from the woman
A 21-year-old woman was arrested and her minor boyfriend detained by Achole police in Nalasopara in connection with the theft of cash and gold ornaments worth Rs 9.36 lakh. The accused woman stole the goods from her neighbour's home.
According to the police, the complainant, Divya Suresh Patel, a resident of Rashmi Garden in Evershine City, Nalasopara East found the cash and ornaments missing on November 23 and approached Achole police. Cops registered a case under Section 380 of the Indian Penal Code and started an investigation.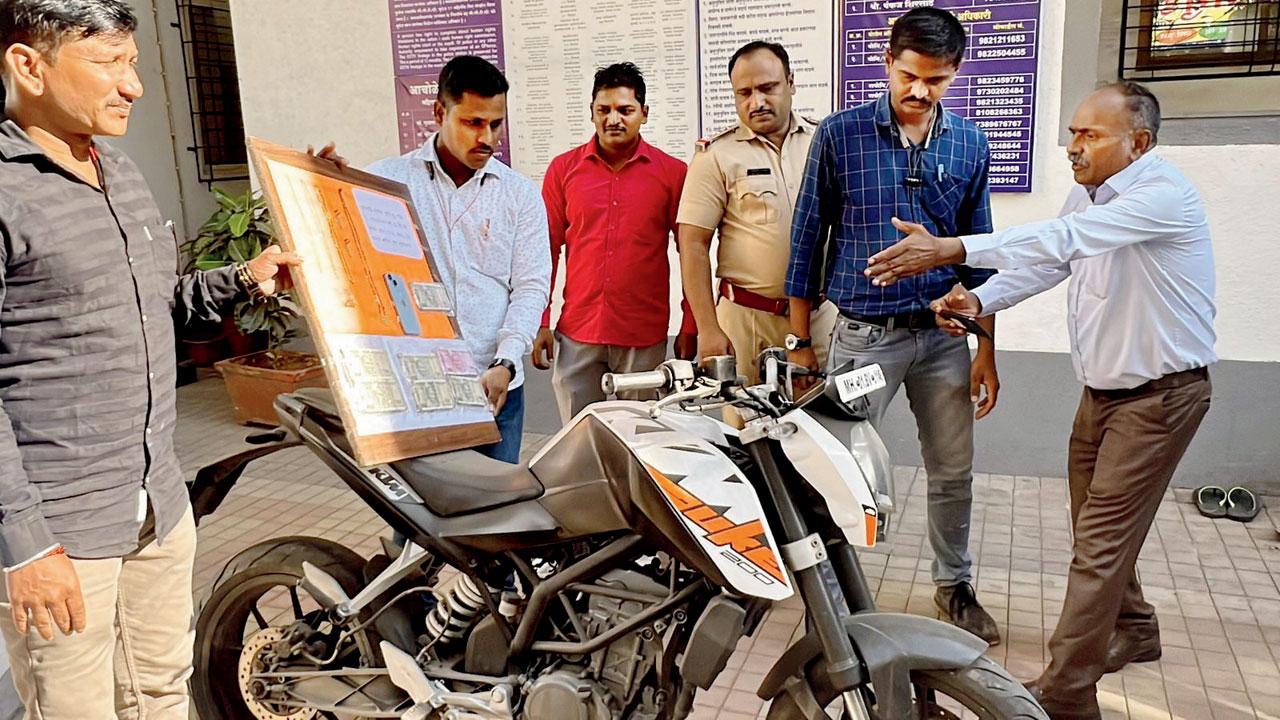 The bike the woman bought for her boyfriend with the money she stole. Pics/Hanif Patel
As the cops failed to get any clue from the CCTV footage, they inquired with Patel to check who knew about the cash and gold at her place. Patel told the cops that she had mentioned about the same to other women in the building with whom she would hang out. 
Also Read: Mumbai Crime: Five-year-old helps nab her rapist
Police officers then checked with each of the women from the group and also kept a watch on their activity. They noticed that a 21-year-old woman, who was part of the group, had recently bought furniture, jewellery as well as a bike for her boyfriend. When the cops interrogated her, she confessed to the crime.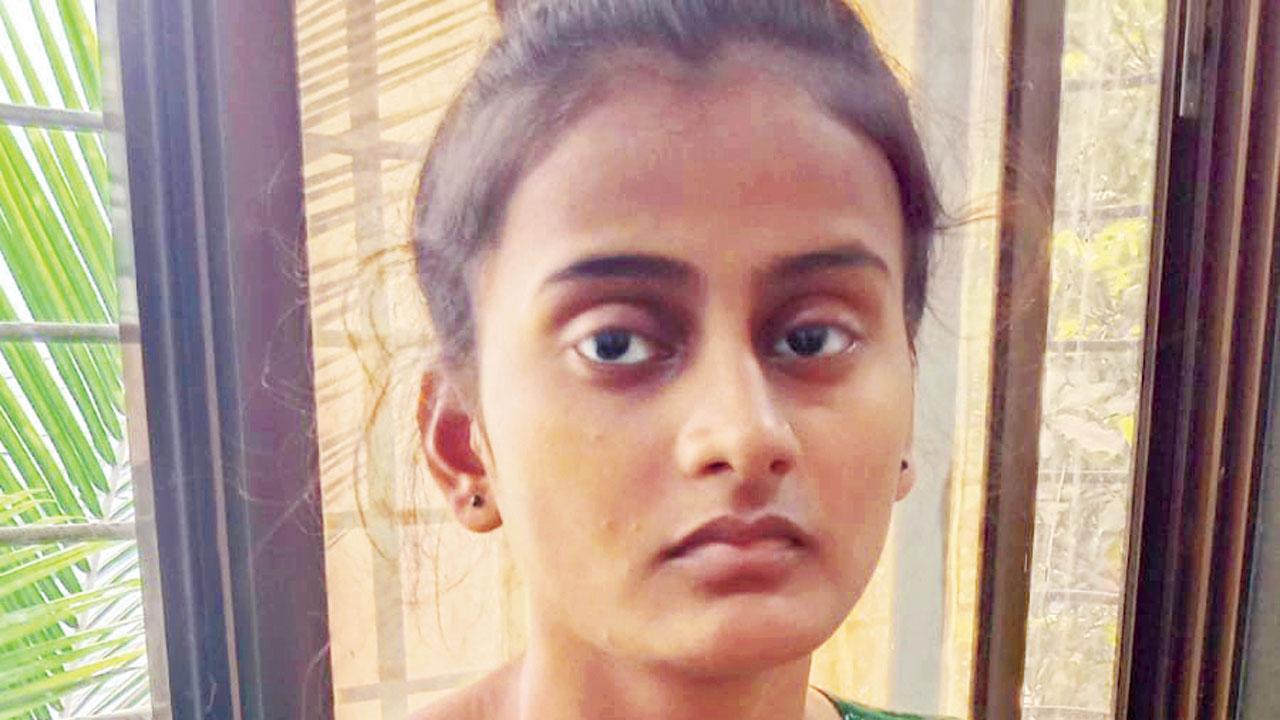 The accused woman
"When we learnt that she suddenly bought expensive furniture and even a bike worth Rs 1 lakh for her boyfriend despite not having any change in the source of income, we were suspicious. So, we interrogated her," said Senior Inspector Chandrakant Sarode.
He added, "We have recovered around R4.5 lakh from the accused. She used the rest of the money to buy things, perform a puja at her home and have fun with her minor boyfriend. We booked the duo under various sections of the IPC. The accused woman has been remanded in police custody while the boy has been sent to a correction home." Do you think the Maharashtra-Karnataka border dispute can be solved anytime soon?