The city - sliced, diced and served with a dash of sauce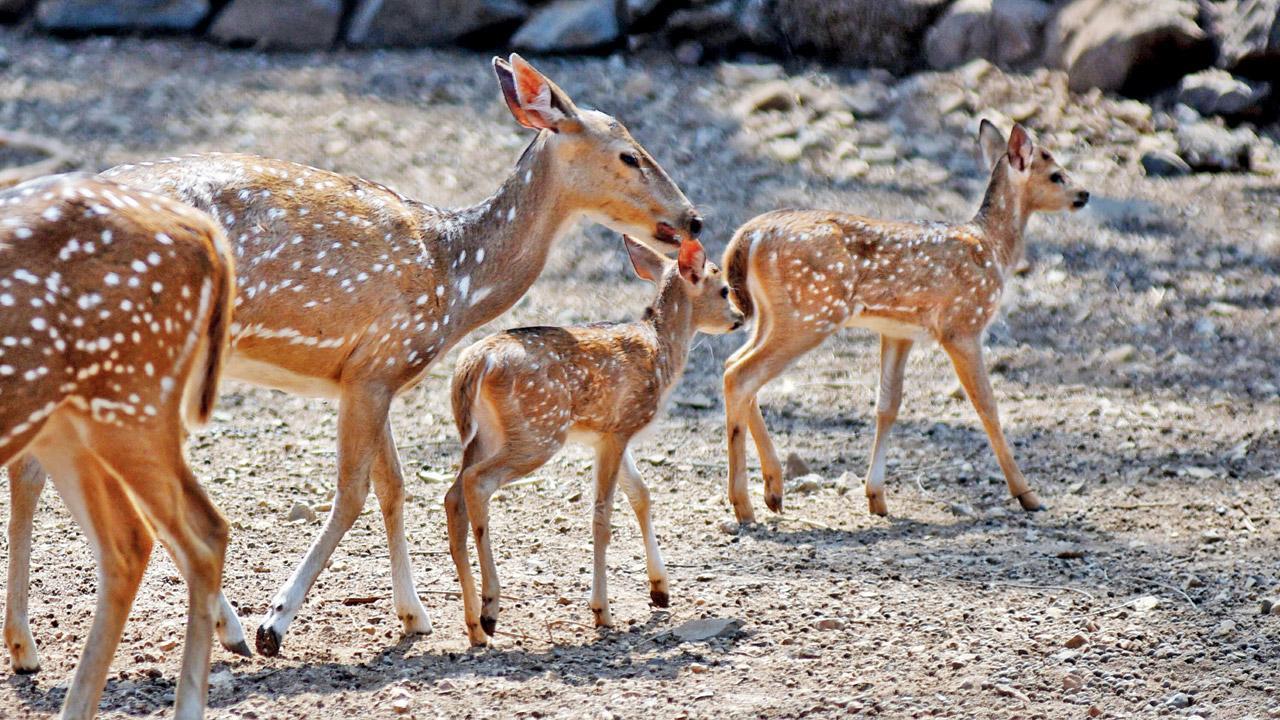 Pic/Nimesh Dave
Deer diary
A mob of deer lazily walks around in Borivali's Sanjay Gandhi National Park
ADVERTISEMENT
Couture care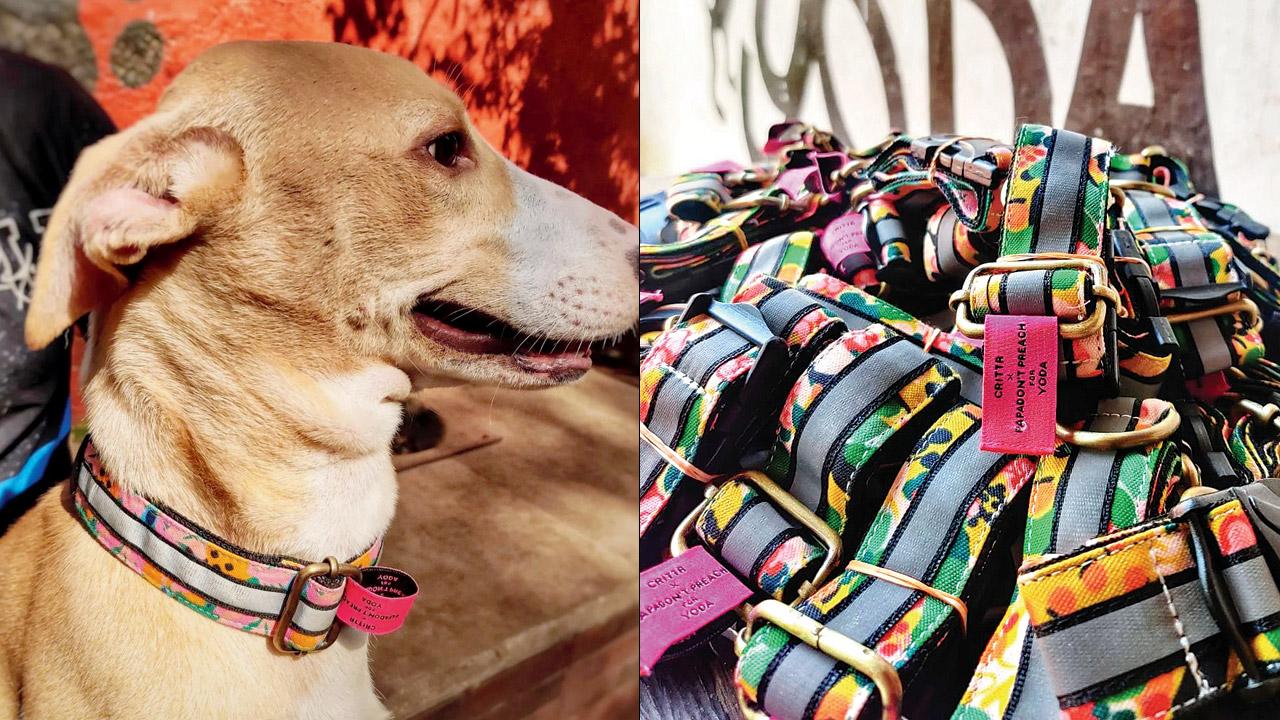 A stray dog sports the collar; collars by Papa Don't Preach
Mumbai-based couturier Papa Don't Preach by Shubhika has donated reflective collars to Khar NGO Yoda that works for animals. The collars will adorn the necks of dogs who have been sterilised and vaccinated by the NGO. In addition to ensuring that the animals are visible at night by motorists and bikers, the collars will also indicate that the stray is vaccinated, spayed and thus safe, shared Priya Agarwal, its co-founder. They're now tending to stray dogs in Bandra, Khar and Santacruz West. Drop a message on 9820952339 for details.
Good things come to an end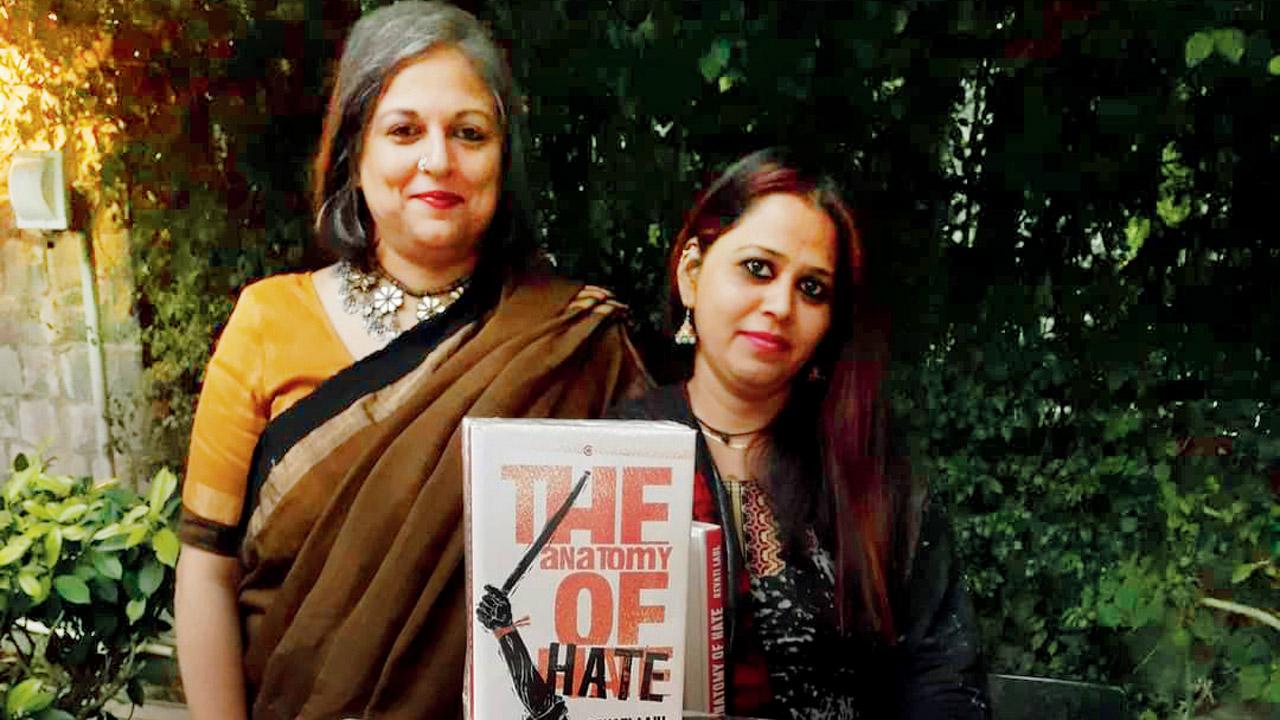 Revati Laul (left) at the launch of her book, The Anatomy of Hate
By now, it's a known fact that Westland Books will shut operations on February 28. Amazon had owned the publishing house for the past five years. With names like Amish and TM Krishna on its list, many of its authors are coming to terms with the shock decision and some, like author Revati Laul, who wrote The Anatomy of Hate, went all out to acknowledge the publishers.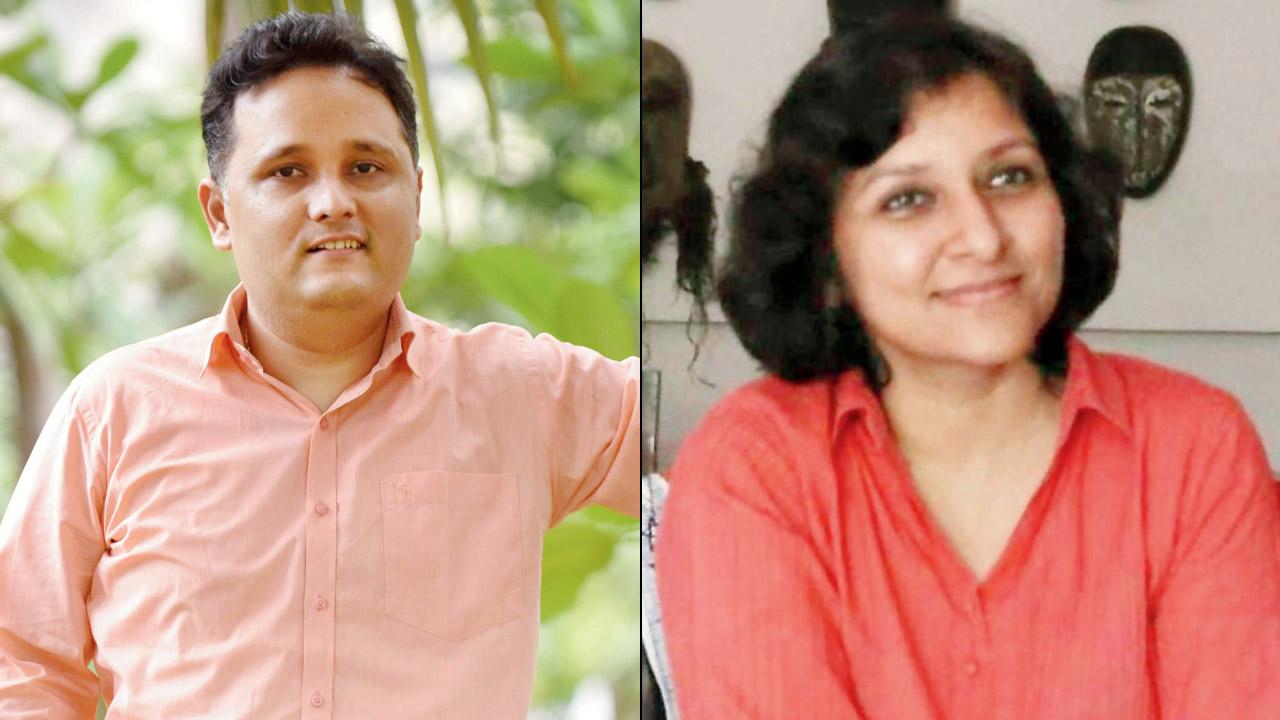 Amish and (right) Karthika VK
"The CEO, Gautam Padmanabhan sent an email to all the authors informing them about Amazon's decision. They don't want to leave writers in the lurch. I am not worried, as I know Karthika VK [my publisher] will have every author's back. She [VK], Ajitha GS [editor], and Amrita Talwar [marketing wiz], have changed my life for the better. They have held me through personal losses and threats, I am grateful to each one of them," Laul shared with this diarist.
Sing to win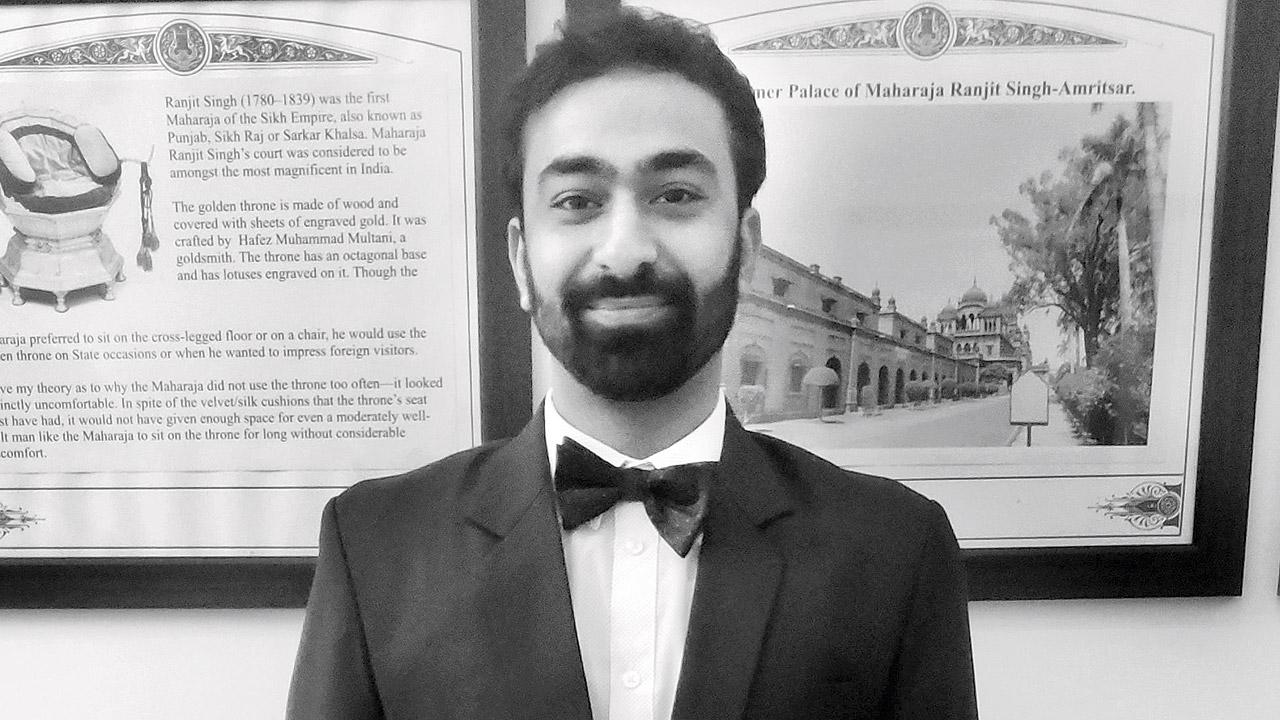 The Indian Music Diaries (TIMD) Awards 2022 is looking for nominations that best represent the Indian music scene. TIMD is known to serve as a guide to the contemporary culture of music. This year, they have curated 11 genres to recognise talent from across the country. Akshay Kapoor, founder and editor, TIMD, said, "Our awards are dedicated to independent music, and the 11 categories try to cover varied kinds of music — rock metal, electronic, singer-songwriter folk, hip-hop, and more. So, those who have released their music projects in 2021 can nominate themselves for the award. We will be making our selections based on production, delivery, content theme and overall sound." Kapoor further added that they have received 300 nominations so far and are hoping for 800 or more nominations in total.Head to @theindian musical diaries on Instagram for more details on this.
Gamechangers of the society

Dr Pheroza Godrej
The Asia Society India Centre is back with its sixth edition of Asia Arts Game Changer Awards. Art historian and writer Dr Pheroza Godrej, who will be co-chairing the virtual ceremony with Sangita Jindal, Kiran Nadar and Radhika Chopra, among others, told this diarist, "This time too, we are hosting the event digitally. Although I miss the human touch, thanks to our screens, we've been able to organise the event across borders. The spotlight will be on voices from the subcontinent. We've been able to connect with our like-minded colleagues in Bangladesh, Pakistan, Sri Lanka, and Nepal. We were linked to their galleries, but those bonds have been forged deeper now." The senior historian went on to add the order of the awards will remain the same; award for the youth, the future, for global icons, and then, the prestigious award. 
A cool place in BKC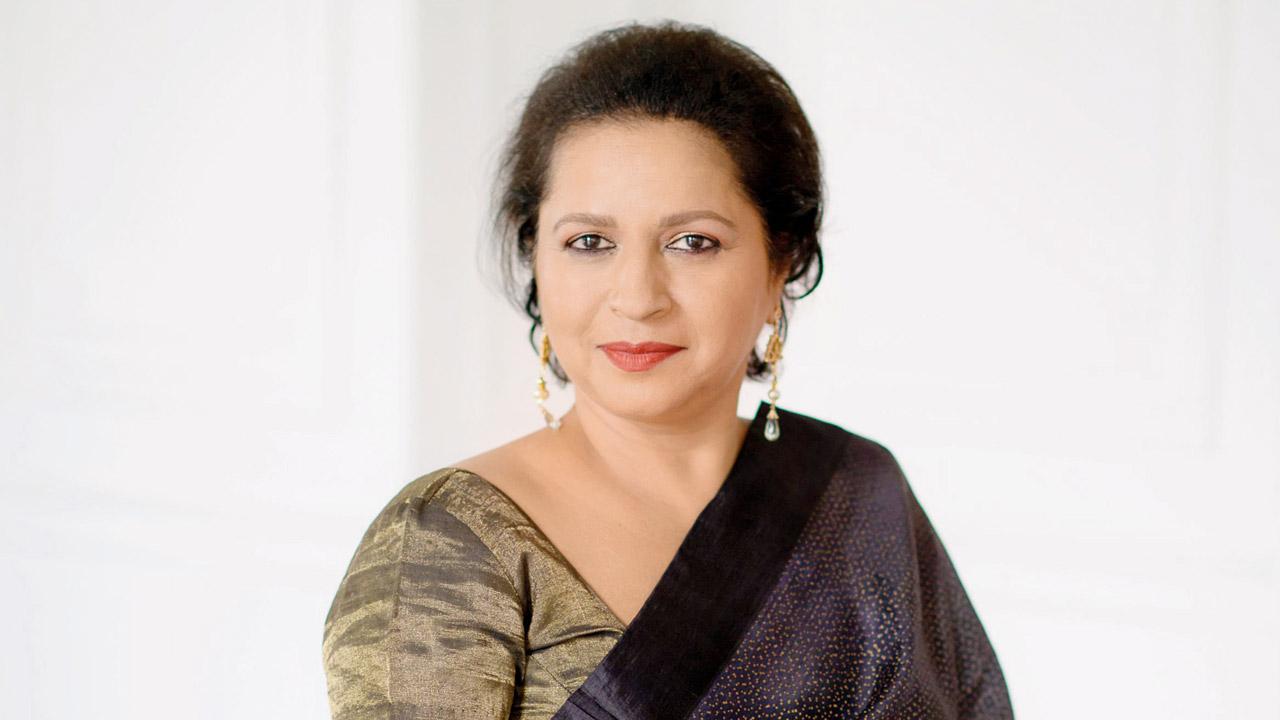 Ask any music buff from Kolkata about their favourite hangout, and the answer is likely to be Someplace Else. The 27-year-old pub is where you get schooled in indie music, while watching legends and upstarts jam. This diarist is happy to report that the pub is coming to Mumbai, at BKC's Jio World. Priya Paul, (inset) chairperson, Apeejay Surrendra Park Hotels Ltd that runs the space, confirmed the news, "Nightlife and entertainment is integral to the vision of The Park hotels, and it's about time we were present in Mumbai, the city that drives entertainment." She added that the BKC outpost will host musicians, poets, comedians and fans. "Music programming will feature all genres, from rock and roll to blues, rap, desi and performances from DJs," she said.
"Exciting news! Mid-day is now on WhatsApp Channels

Subscribe today by clicking the link and stay updated with the latest news!"
Click here!