The city - sliced, diced and served with a dash of sauce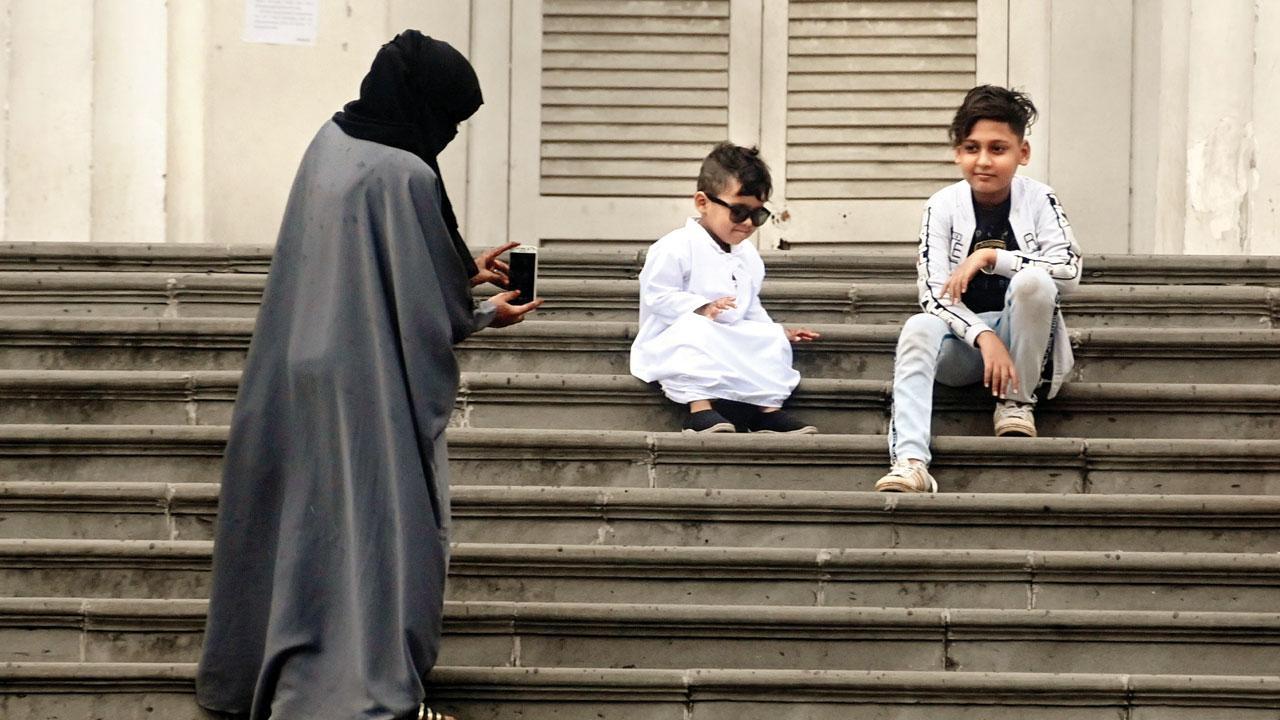 Pic/Bipin Kokate
Baby Steps
A woman finds a vantage spot on the steps of the Asiatic Society of Mumbai's library at Horniman Circle to photograph two little posers on Wednesday. 
ADVERTISEMENT
Jab we met at the Poet's Corner
It's bad enough that this diarist hasn't aced the Fastest Finger First game to get her jab in any centre of Mumbai (or even Thane). But when seasoned Brit author and actor Stephen Fry tweeted a post that he had his second dose at Westminster Abbey, it made us go green with envy. He tweeted: "A happy return to Vaxminster Jabbey for my second dose...Keats and Shelley were watching. "If winter comes, can spring be far behind?" the latter wondered. Well, this year yes, apparently ..."' Turns out, the UK's National Health Service had converted the Poets Corner at the famous landmark into a vaccination centre in March. It made us wonder if such an option would ever open up in Mumbai. The Town Hall? Mumbai University's campus? That would be the day. 
With the city as her muse

(From left) Astral and Soaring (prints on canvas) from The Lockdown Series
Mumbai-based artist Akshita Gandhi will soon see her collection titled The Lockdown Series displayed online, via the Gallery Perchée. The gallery is displaying 10 chosen pieces that were inspired by the aesthetics of Mumbai's colonial architecture. "This is a special show for me because under our current circumstances, we, artists, are blessed with the power of our imagination.

Akshita Gandhi
Through our work, we can travel into parallel dimensions and through time. In this series, I have used photographs I had taken of Mumbai and Zurich before the pandemic changed the world and worked on them digitally, adding a surreal touch. I wanted to remind viewers that during the direst times, it is possible to believe and dream — no one can take that away from us," she shared about her inspiration. The show, titled Architecture of Elsewhere, will be on display at the virtual gallery until July 15. Head to galleryperchee.com to check it out.
A new generation of eco-warriors