Locals wishing to cross sides use ticketed railway bridges, leading to overcrowding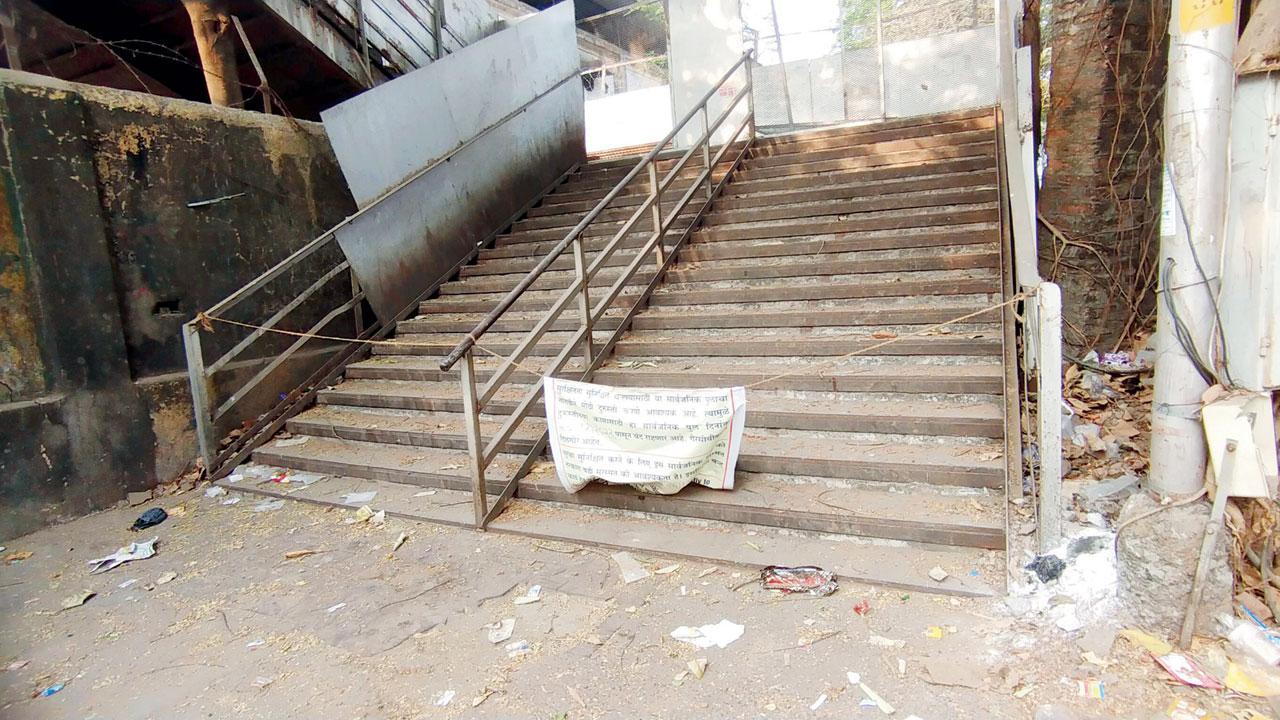 The Apna Bazaar civic foot overbridge
The authorities have taken up repairs of two east-west foot overbridges (FoBs) at Mulund simultaneously, forcing locals to use already crowded ticketed railway bridges.
The two bridges at Mulund were closed without notice for repairs on December 26, 2022, and no completion deadline was mentioned anywhere, leaving citizens helpless. Both bridges were used heavily and the one at the station was regularly encroached upon by hawkers.
ADVERTISEMENT
"The Apna Bazaar BMC foot overbridge and the railway station's BMC foot overbridge are being repaired simultaneously, snapping east-west connectivity. Citizens have been forced to take the railway's ticketed bridges which are already packed with commuters," Jayesh Hathwe, a shopkeeper, said.
"The closure of the bridges has led to problems as one needs to take a detour or catch an auto or a bus if one does not want to use the railway bridges to cross sides," Makarand Ghuge, another resident, said.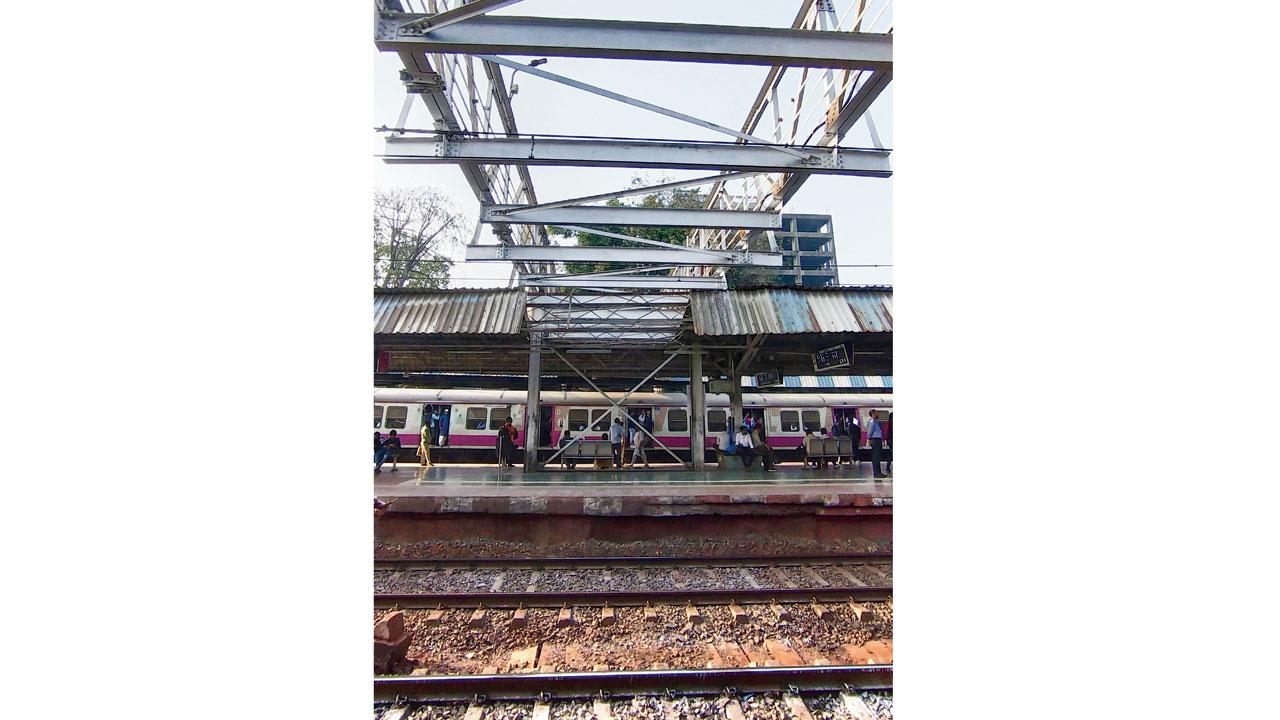 The BMC foot overbridge, which is undergoing repairs, at Mulund railway station
"We avoid ticket collectors as we cannot buy a ticket every time we want to cross from east to west. The railways should put up boards and signage, which will help citizens," Gayatri Vekatesan, a teacher, who lives in the west and works in the east, said.
Civic officials said that repairs of FoBs above railway lines are usually done by a Central Railway (CR) team and that the bridges were due for repairs. mid-day brought the matter to the attention of the local MP and MLA to expedite the work.
Also read: Dreams Mall fire: 'Mall must satisfy conditions to get NOC'
Mumbai North East MP Manoj Kotak said he had taken note of the problem and would question the authorities and pursue the matter. "It has been a matter of inconvenience for everyone and I will ask why it was necessary to close both public bridges simultaneously," he said.
Mulund MLA Mihir Kotecha told mid-day, "The repairs could have been conducted in succession and I am looking into the matter."
CR authorities said they would open the bridges in the next 15 days and that the Railways had allowed non-ticketed passengers to use the railway bridge, though there was no signage or public announcements anywhere in this regard.
Shivaji Sutar, chief public relations officer, CR, said the bridges would be reopened as soon as possible. "It was necessary to take up urgent repairs of both bridges and hence they had to be shut down. The bridges shall be opened in the next 15 to 20 days," he said.
26
Day in December when bridges were closed Do you often find yourself in the middle of office politics?