Both metro lines are connected with Metro line 1, creating the first Metro network in Mumbai Metropolitan Region.  As per the MMRDA, due to easy connectivity with the railway line through Metro 1, over 10 lakh commuters have benefited from the functioning of the metro network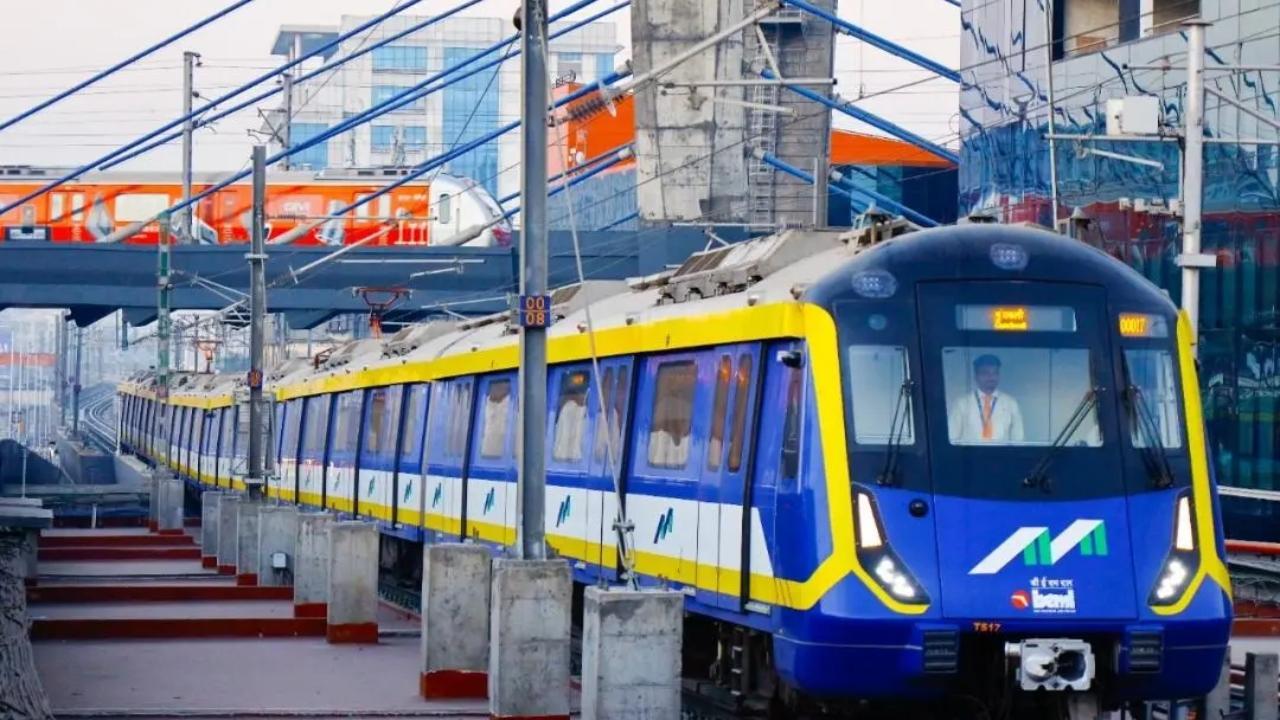 File Photo
Within a week of the inauguration, more than 10 lakh passengers boarded the Mumbai metro lines 2A and 7 after they were made operational for the general public on January 20.
The Mumbai Metropolitan Region Development Authority (MMRDA) data shows that more than,10 lakh commuters traveled by Metro Lines 2A and 7.
Both metro lines are connected with Metro line 1, creating the first Metro network in Mumbai Metropolitan Region.  As per the MMRDA, due to easy connectivity with the railway line through Metro 1, over 10 lakh commuters have benefited from the functioning of the metro network.
The ridership Metro Line 2A and 7 crossed the one crore passenger milestone. Since the first phase was commissioned on 2nd April 2022, Metro 2A and 7 lines have been successful in providing uninterrupted services to around more than one crore commuters till now. A total of 22 trains provide 245 metro services daily on Metro Line 2A and 7. 
On the first day i.e January 20, there were 84,929 passengers who boarded the metro from the new lines, as per MMRDA data. On the second day (January 21) it rose to 1,29,476 passengers, and on the third day (January 22) -- it recorded 1,33,516 passengers.
Also read: Mumbai Metro 2A and 7: Check timings, full schedule and fare
MMRDA release also mentions that a total of 20,000 plus Mumbai 1 cards have been issued to date. The Mumbai 1 is the one common mobility card that gives more convenience for commuters as the Mumbai-1 card helps commuters to travel seamlessly. Besides this, over 75,700 users downloaded Mumbai-1 mobile application on their devices.
"Mumbai 1 card and application is the advanced step for seamless travel of Mumbaikars. Now metro is not just a means of transport, it's becoming a new lifeline. More than 1 million Mumbaikars traveled by Metro within a week after the dedication Ceremony by Hon. Prime Minister, as well as another milestone we have achieved in the form of crossing 1 cr. mark of passengers. People are now switching their mode of transport from private vehicles to eco-friendly Metro" said Shri S.V.R. Srinivas IAS, Hon Metropolitan Commissioner, MMRDA. Do you often find yourself in the middle of office politics?