Aurangabad boy has less than three weeks to get a visa and fly to US for 'PRIDE Swim Manhattan', considered stepping stone to Olympics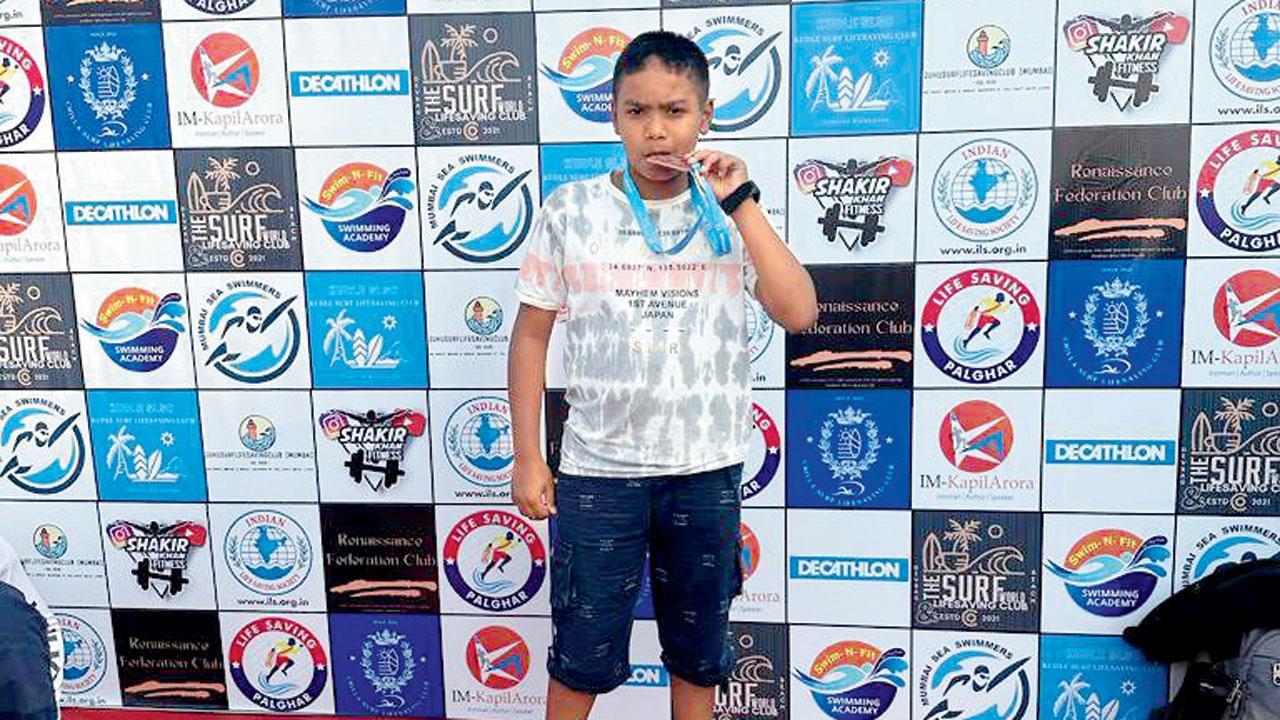 Shivsmit Khandoba Biradar has been invited to participate in a competition in New York on June 24
I want to explore the international arena. And if I get a little support from the chief minister, I can participate in 'PRIDE Swim Manhattan' in the United States," said Shivsmit Khandoba Biradar, a 12-year-old resident of Aurangabad, who is struggling to get a visa.
The boy, his coach and his manager have been running from pillar to post since April to get a visa for the June 24 competition, which is considered a stepping stone to the Olympics. Even a verbal instruction by the state sports minister to expedite the matter has not helped them, they said. Now, the team has pinned their hopes on Chief Minister Eknath Shinde.
ADVERTISEMENT
Shivsmit, who has been invited by World Open Water Swimming Association (WOWSA), has been swimming since the age of 6. He has participated in the Maharashtra State Amateur Aquatic Association's Gateway of India to Sunk Rock Light House swimming race (5 km) and Juhu Swimathon 2023. Shivsmit's timing in open water got him into 'PRIDE Swim Manhattan'—a 1.5-mile (2.41 km) swim in Hudson River on June 24.
WOWSA has extended the invitation to his manager Manik Katke, coach Kiran Shurkamble, parents and younger sister as well. As soon as the invitation arrived, Katke and Shurkamble started approaching sponsors for funds and then applied for their visas. "Seeing no progress, we reached out to sports minister Girish Mahajan on May 15. He immediately remarked positively and asked the sports secretary to do the needful urgently," said Shurkamble.
He added, "After which a letter was written by the deputy director, sports, to the sports secretary on June 1", but there is no progress. "All we are seeking is the intervention of the Maharashtra government. If they get in touch with the US high commission, New Delhi, the process of visa can be expedited. The 12-year-old's participation in an international event will not only boost his morale, but also help in nurturing his skills," said Katke. To get the emergency appointment from the US embassy, the CM's intervention is necessary. An official letter from the CM's office will expedite the process, they added.