With the rise in cases, the public health department aims at increasing daily testing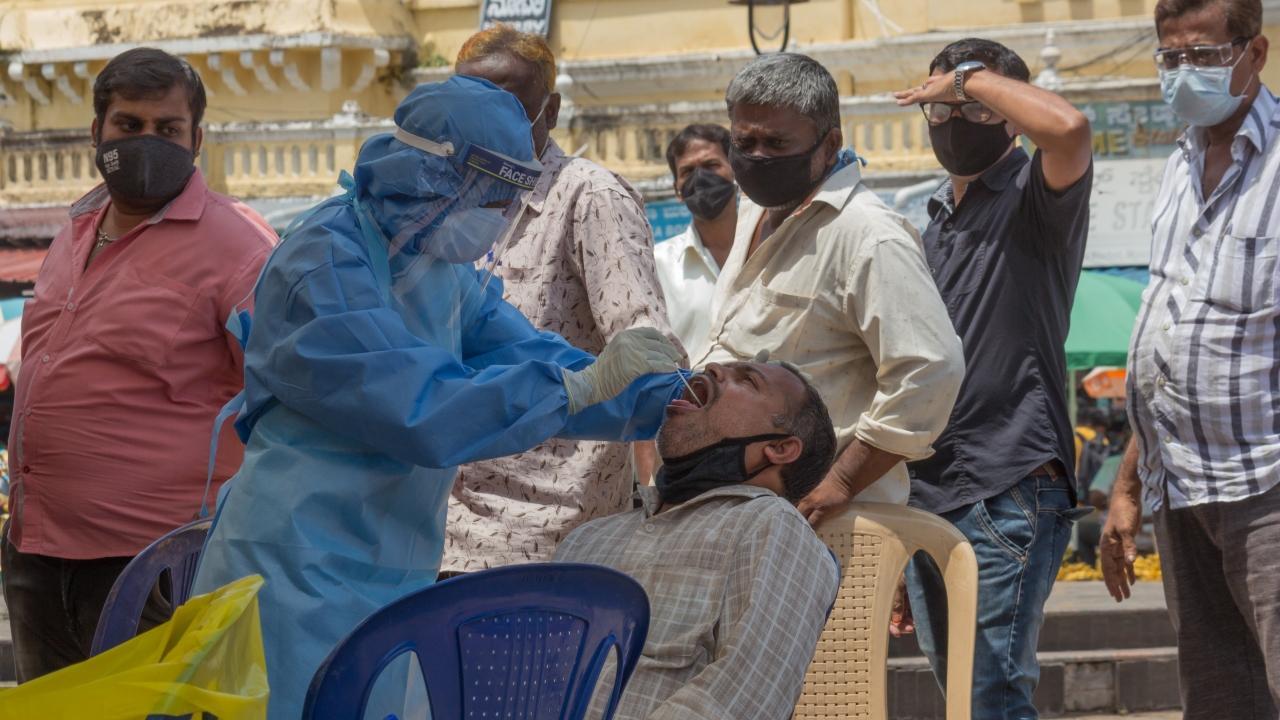 Representative image. Pic/Istock
On Saturday, Mumbai reported 889 new cases, a 16 per cent rise in the number of Covid-positive cases within a day (763 cases reported on Friday). According to the BMC data, after February 4, Mumbai for the first time reported more than 800 cases this year.
Maharashtra on Saturday recorded 1,357 new Covid-19 positive cases, out of which Mumbai reported 889 new cases. Also, 329 patients were recovered today, taking the total number of recoveries in the city to 10,45,035. The recovery rate of Mumbai district is 98 per cent.
With the rise in cases, the public health department aims at increasing daily testing.
Dr Mangala Gormare, executive health officer, BMC's public health department, says, "There is a sudden surge in Covid-19 cases in Mumbai. We are increasing Covid-19 testing. We have ordered hospitals to test all the fever cases which can be suspected to be symptomatic cases."
The number of covid tests conducted in Mumbai on Friday was 9,896 and the officials have been told to increase the testing numbers to 30,000 to 40,000 per day.
On Saturday, one death was reported taking the death toll to 19,568.
Currently, there are 4,294 active cases in the city. As per the BMC data, 10, 257 tests were done on Saturday. 
The overall growth rate of Covid cases in Mumbai from May 28, 2022 to June 3, 2022 is 0.049 per cent.
Also Read: Mumbai: IIT Bombay reports 66 per cent rise in Covid-19 cases in one week
Dr Gomare, adds, "We have also told the local ward offices to conduct collective Covid-19 tests of all the residents in buildings, housing societies where a cluster of patients are found infected. This will help to track the high-risk cases and also give timely medical facilities if more people in the nearby locality test positive."
The BMC official, says, "A campaign is actively undertaken to vaccinate teenagers in the age group of 12 to 15 years against Covid-19. The directors of all private hospitals have been instructed to be well-equipped for emergency cases."
Also, 595 patients were discharged on Saturday in Maharashtra and the recovery rate stands at 98.05 per cent.