The 21-year-old victim, Ankit Shah, was assaulted with scissors by the father-son duo on Thursday night, senior inspector Kailas Barve of Valiv police station at Vasai in Maharashtra's Palghar district said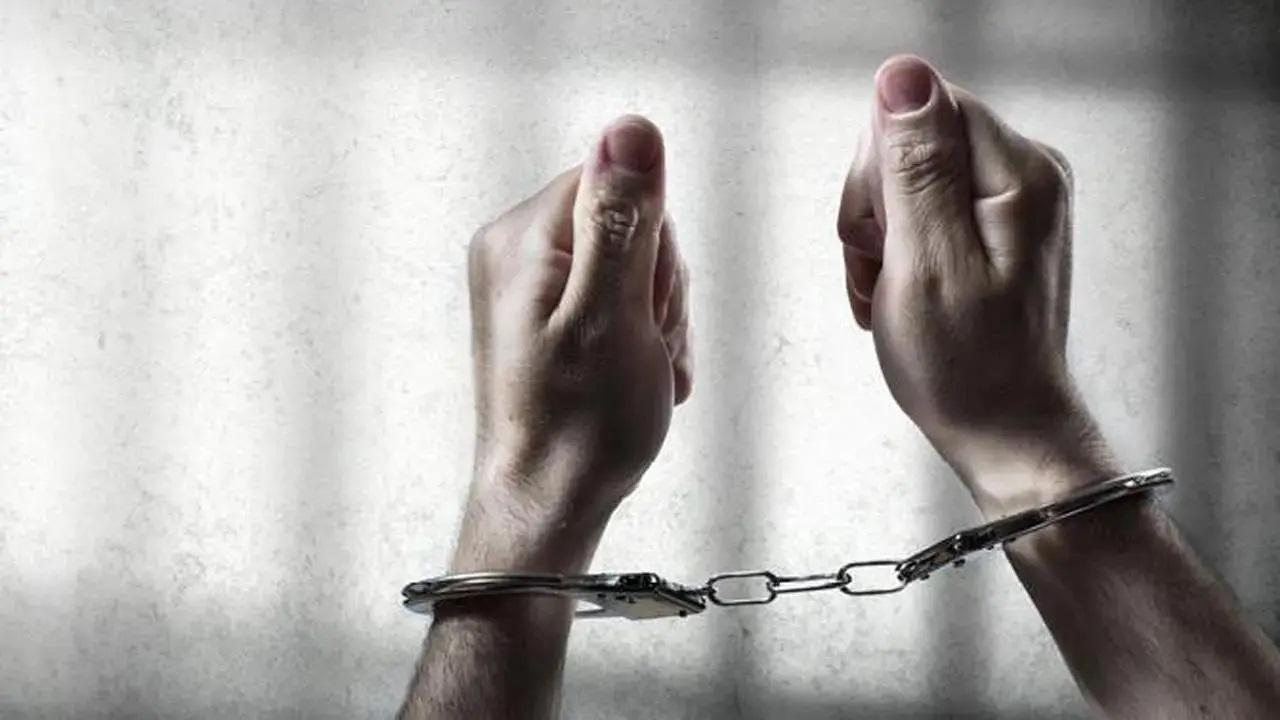 Representational Image
Police on Friday arrested a man and detained his 16-year-old son for allegedly stabbing a person to death at Vasai in Maharashtra's Palghar district, reported news agency PTI.
The 21-year-old victim, Ankit Shah, was assaulted with scissors by the father-son duo on Thursday night, senior inspector Kailas Barve of Valiv police station told PTI.
ADVERTISEMENT
The offence took place at Wakad Pada and the police later sent the victim's body to a government hospital for post-mortem, he said, adding that a probe into the case is on.
Meanwhile, the Mumbai Police have arrested five persons for allegedly beating to death a 29-year-old man on the suspicion of being a thief in suburban Borivali. 
According to PTI, the incident took place in the early hours of Thursday (May 25).
A mob of local residents assaulted the victim, Pravin Shantaram Lahane, around 1.15 am suspecting him to be a thief when he passing through their locality in the jurisdiction of Kasturba Marg police station in Borivali (East), the police official said.
A police team rushed to the spot after being informed, and rescued him.
"He was discharged after preliminary treatment and brought to the police station. But as he complained of uneasiness after some time he was again rushed back to the same hospital where he died," the police official told PTI.
A first information report (FIR) under various sections of the Indian Penal Code (IPC), including 304 (culpable homicide not amounting to murder), was registered and five accused were arrested.
Earlier on May 12, a 42-year-old man was allegedly beaten to death in Mumbai's Worli area.
Three accused have been arrested in connection with the murder which happened in the late hours on Wednesday, police officials told news agnecy ANI.
The accused, identified as Sachin Kavander, Sada Kavander and Bhavesh beat Rajan Das with sticks and stones. It was found that the accused had a personal enmity with the victim. A case has been registered under section 302 of IPC, said police.
Having got the information of the incident, the police reached the spot to find Rajan Das, a Prem Nagar, Worli resident lying on the road sustaining severe injuries, said Mumbai police. Rajan was immediately rushed to a nearby hospital where he was declared to death though. The police said Rajan allegedly misbehaved with the wife of one of the accused, prompting them to attack him.
(With inputs from PTI and ANI)