Residents of 45 Ulhasnagar buildings have just one more week to find homes, after which the civic body will pull them down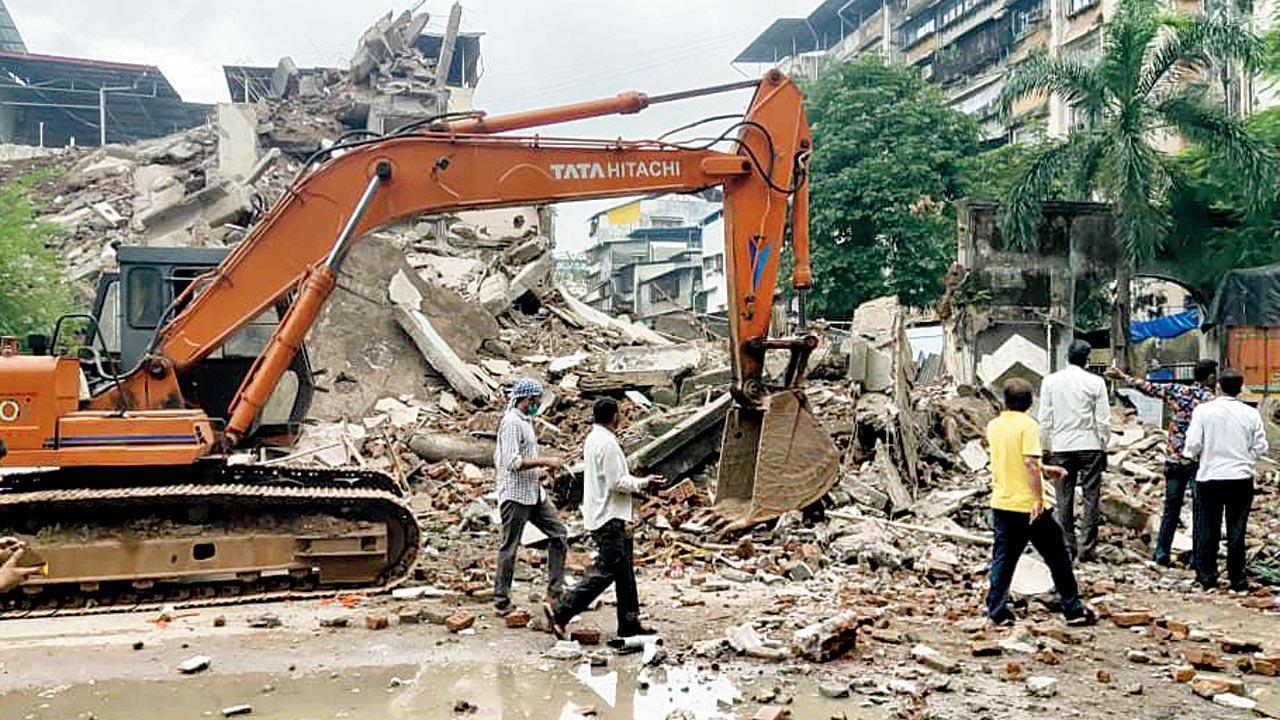 Three of the 'highly dilapidated' buildings are being demolished currently in Ulhasnagar. Pics/Navneet Barhate
The Ulhasnagar Municipal Corporation (UMC) has started vacating buildings found "highly dilapidated" and is currently demolishing three of them. Officials had last week officially intimated residents of 45 buildings, which need immediate repairs. They have until next week to leave or the civic body will have to force them out by disconnecting water and electricity supplies, said sources. 
According to the Ulhasnagar Municipal Corporation (UMC) officials, they have identified eight buildings that need to be demolished and 50 that need repairs after complete evacuation.
ADVERTISEMENT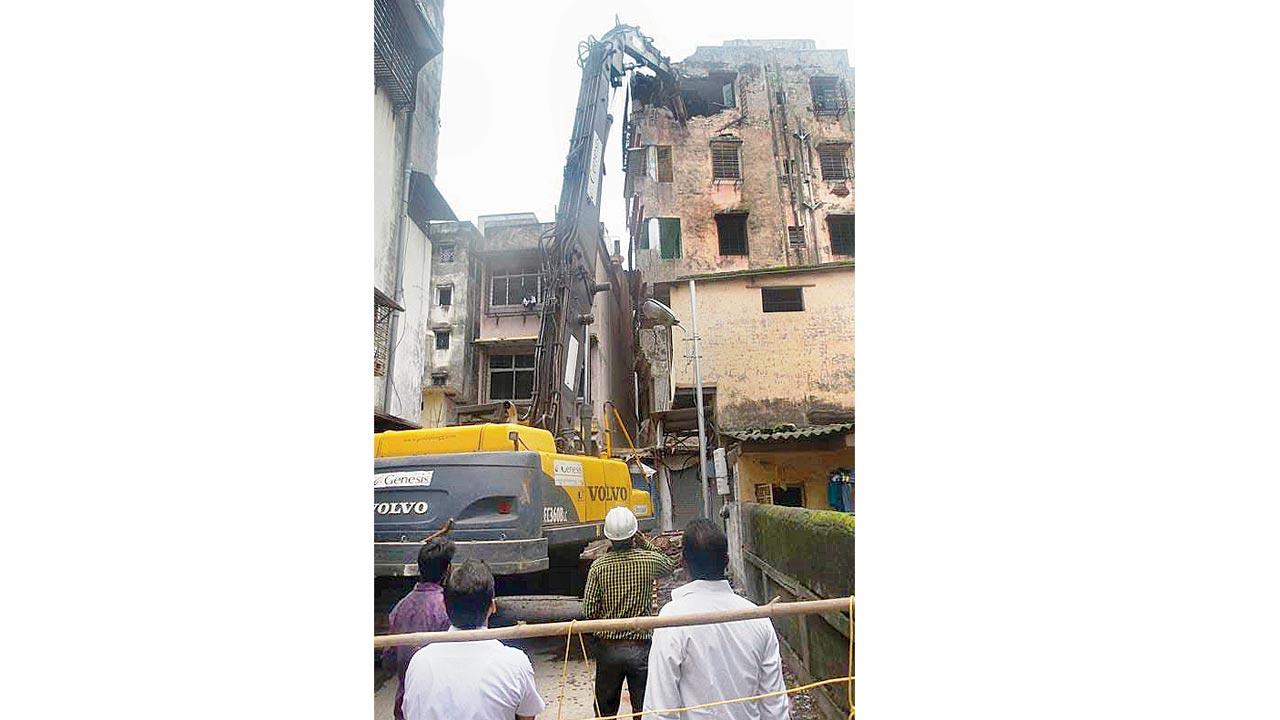 "All the eight buildings that have been categorised as highly dilapidated and need immediate evacuation have been totally evacuated. Also, demolition of three has been initiated and will be completed soon," said an official from UMC.
Of the 50 buildings that have been found dangerous for habitation, five are completely vacant. Rest have been notified by the UMC to vacate by next week, of their water and electricity connections will be cut off.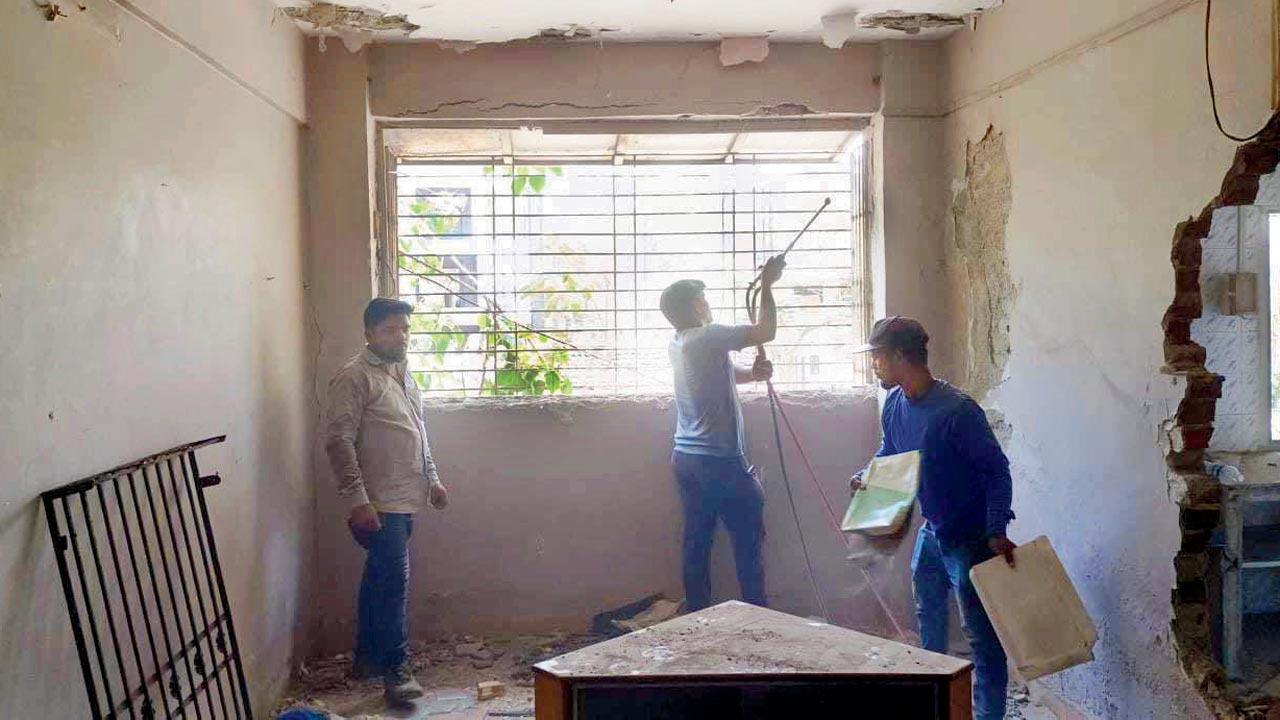 Officials of the Ulhasnagar Municipal Corporation said the demolition work at the three buildings will be over soon
"There is, so far, a good response from residents of dangerous buildings that need evacuation for repairs," the official said.
Residents of these buildings had told mid-day last month how they were living in fear in the absence of an updated structural audit ahead of the monsoon. They were struggling to find an alternative accommodation in their budget, as rents have gone through the roof. Many also did not have enough money to move to another and had requested for some more time.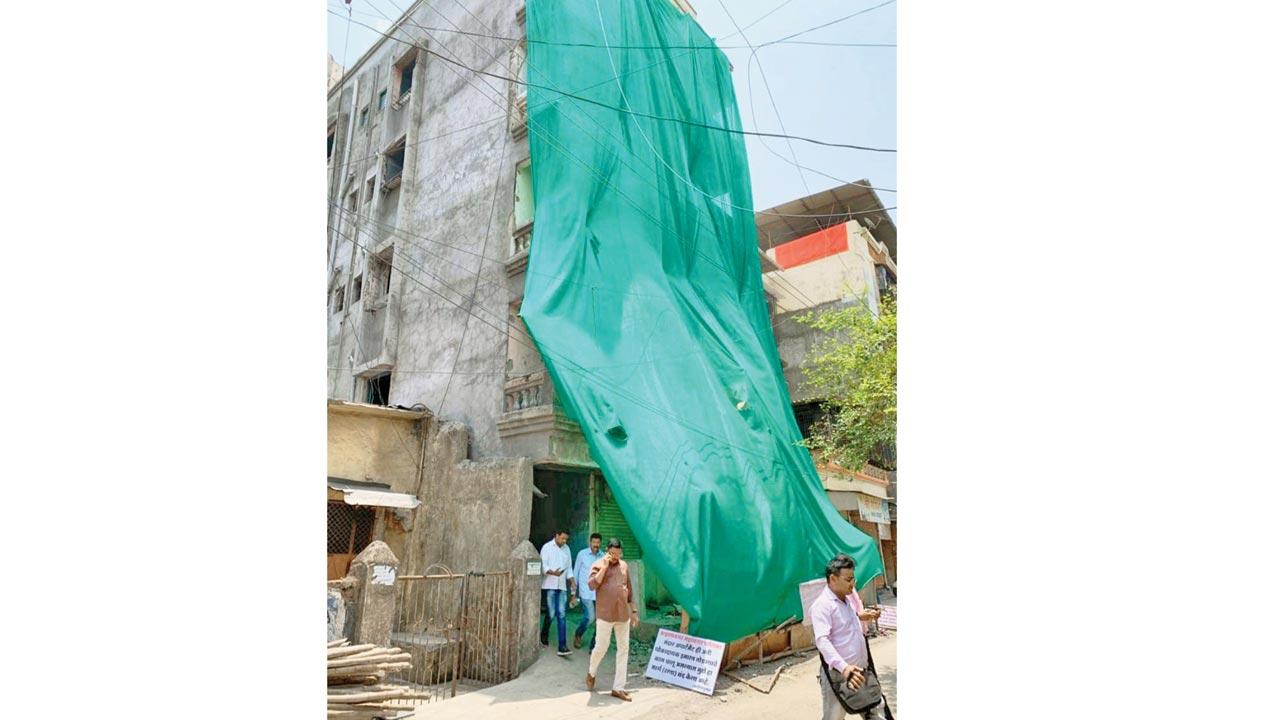 Some had even expressed their inability to move at all, saying their fate now rests in God's hands.
Raju Makhija, who resides in Tej Palace that needs evacuation for repairs, "I am not aware of any notice to move out. I am living on rent here. I have tried my level best, but haven't managed to get any alternative accommodation. Four more families live in this building. Let's see how long we can live here," he said.
Narayan Bhatia moved out of his flat in Lavina Palace and rented a room in Ulhasnagar 5 "in haste". "The rent for a 2BHK is Rs 15,000. We were told that we can go to an alternative accommodation of Tata Amantra in Bhiwandi. But, how could we have shifted so far away?" he added.
Ganesh Shimpi, nodal officer, UMC, said, "The notice may seem harsh, but it's in the favour of people; it will save their lives. We understand the practical difficulty of shifting. But unless there is any deadline, people won't act. We hope that we won't have to resort to disconnection, and residents will evacuate peacefully." 
Five
No. of buildings vacated so far
8
No. of buildings that are being demolished
50
No. of bldgs that need repairs after full evacuation