Bapat was critically ill and had been on life support, officials of a hospital where was admitted in the ICU had previously said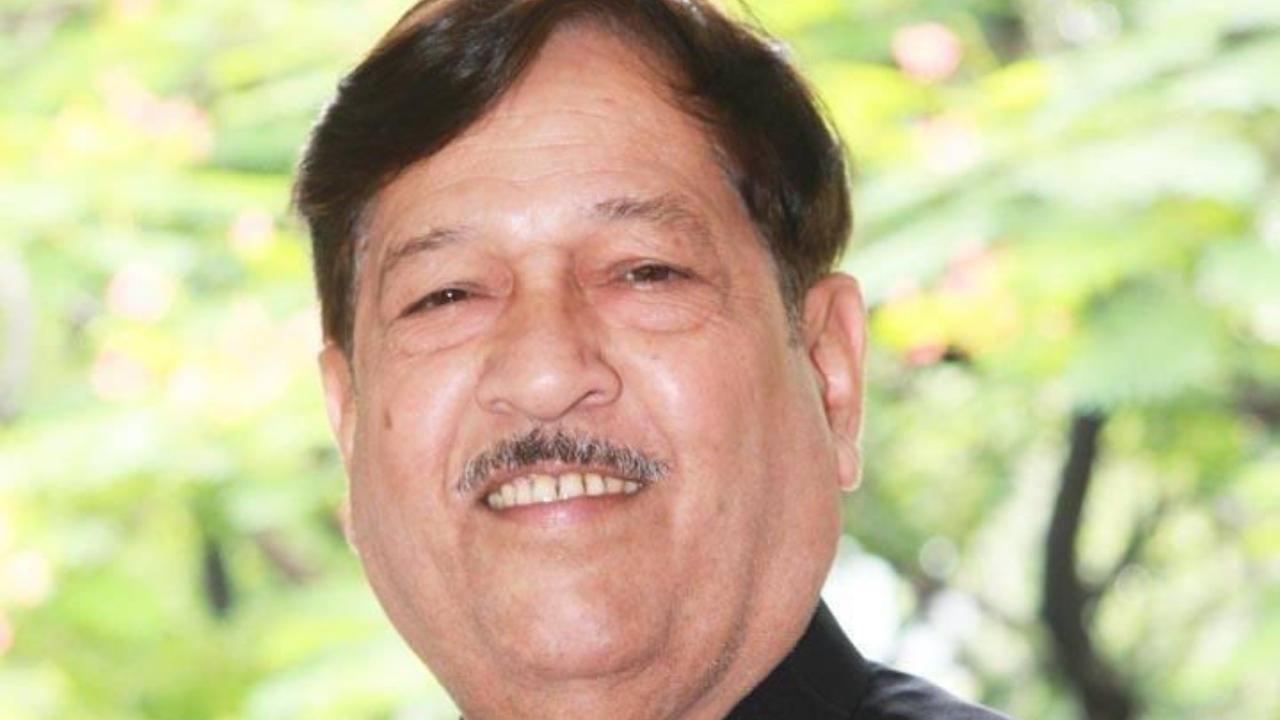 Girish Bapat. Pic/Twitter/Harshvardhan Patil
Pune Lok Sabha MP and senior BJP leader Girish Bapat passed away on Wednesday. In a tweet, BJP leader Harshvardhan Patil said, "Pune Lok Sabha BJP MP and former state minister Girishji Bapat passed away today. My heartfelt tributes to him."
पुणे लोकसभा भाजपा खासदार व राज्याचे माजी मंत्री मा. गिरीषजी बापट यांचे आज दुःखद निधन झाले. मा.गिरीशजी बापट यांना भावपुर्ण श्रद्धांजली!#GirishBapat @MPGirishBapat @BJP4India @BJP4Maharashtra @BJPPune pic.twitter.com/mK7SIi9vgq

— Harshvardhan Patil (@Harshvardhanji) March 29, 2023
ADVERTISEMENT
Bapat was critically ill and had been on life support, officials of a hospital where was admitted in the ICU had previously said.
"Girish Bapat is admitted to the ICU at Deenanath Mangeshkar Hospital. He is critically ill and presently on life support treatment. A team of doctors is monitoring him very closely," a hospital release said.
Meanwhile, NCP chief Sharad Pawar, in a tweet wrote, "The news of death of Pune Lok Sabha Constituency MP Girish Bapat is very saddening. In his career spanning four decades, Girish Bapat has always taken an inclusive stance in his political journey."
पुणे लोकसभा मतदारसंघाचे खासदार गिरीश बापट यांच्या निधनाचे वृत्त अत्यंत दुःखद आहे. चार दशकांच्या प्रदीर्घ कारकीर्दीत गिरीश बापट यांनी नेहमीच सर्वसमावेशक भूमिका घेत राजकीय प्रवास केला. #GirishBapat pic.twitter.com/qkATwWyx46

— Sharad Pawar (@PawarSpeaks) March 29, 2023
The 72-year-old BJP leader had been reportedly suffering from breathing problems for the past few months, and had been undergoing dialysis at the hospital.
"Today is a sad day. BJP's senior leader and Pune Lok Sabha MP Girish Bapat has left us today. He passed away in a hospital. For the last one and half years, he was undergoing treatment," said Jagdish Mulik, BJP city unit president.
He said Bapat's last rites will be performed at Vaikunth crematorium on Wednesday evening.
Also Read: Maha: BJP workers stage protest against Rahul Gandhi in Pune
During the Kasba Peth Assembly bypoll held recently, Bapat had guided BJP workers. He had visited a polling booth to cast his vote sitting in a wheelchair with a nasal cannula.
Bapat had served as the MLA five times from the Kasba Peth constituency. He became Pune MP in 2019.
Maharashtra Chief Minister Eknath Shinde also condoled the death of Bharatiya Janata Party MP and senior leader Girish Bapat, saying that an inclusive leadership in politics has been lost.
"Girish Bapat continued to energize his party even while struggling with terminal illness. When I used to meet him, I was amazed to see the knowledge he had on many subjects, not only politics. He started his political career as a corporator. As an MLA, MP and Minister in the State Cabinet, he always took the initiative to solve the problems of common people. As guardian minister, he had taken steps for the development of Pune," a statement from the CMO said.
The Governor of Maharashtra Ramesh Bais also expressed condolences on the demise of Member of Parliament from Pune Girish Bapat. In a condolence message, the Governor has said, "I was deeply saddened to learn about the demise of Member of Parliament Girish Bapat in Pune. In his long and illustrious political career, Girish Bapat left his indelible imprint as an MP, as a member of Maharashtra State Legislature, as Cabinet Minister in Maharashtra and as member of various Parliamentary Committees. Starting as a trade union leader, Bapat rose the ranks in politics on the strength of hard work and mass contact. An organisation man, Shri Bapat had friends across the political spectrum. In his demise the State has lost a popular leader and an experienced parliamentarian."
(with PTI inputs)