According to someone who met Lalit Modi recently at a wedding in Europe, besides being in top spirits the buoyant bon vivant, who appears to be bowling one spinner after another, was extra chuffed about the cigarettes he was smoking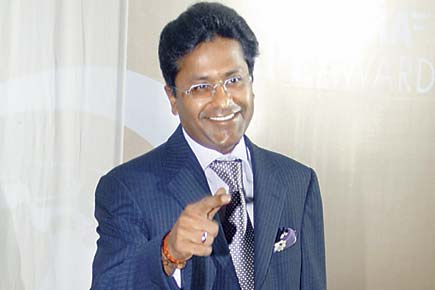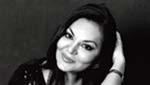 According to someone who met Lalit Modi recently at a wedding in Europe, besides being in top spirits the buoyant bon vivant, who appears to be bowling one spinner after another, was extra chuffed about the cigarettes he was smoking.
"Here's some packets for you," said the high-flyer, handing out some smartly designed packets, which, on closer examination, turned out to be called 'Lalit Modi'. "Yes, I smoke my own brand," said Modi, whose family owned some of the largest selling cigarette brands in the world.
ADVERTISEMENT

Lalit Modi
"He's planning to market these for public consumption," said the impressed recipient of the largesse. "He was even discussing pricing with us on that evening," said the gent about the man whose recent activities might just result in more than one political career going up in smoke!
Foot-in-mouth syndrome
Our favourite SoBo hostess was beside herself. "Darling! I have to tell you what I've just discovered," she said, as she ordered her favourite Jasmine tea at the mid-city eatery she had invited us to, for what she described as catching up on some 'gupshup.'
Of the latter we could be assured, as our friend, besides attending to the many requirements of her beauty and fitness regime, had much time on her perfectly manicured hands to unearth the deepest secrets of the crowd she moved in.
'Gupshup' generally meant she spoke, we listened. "Darling," she said, as she settled the cushions around her and summoned a waiter. "Guess what I've found! He's a foot fetishist and that too one who's into dominatrix — isn't that cute?" she asked, besides herself with glee.
'Huh, who? What?' we said, unable to keep up with her stream of consciousness. "The beer baron!" she said. "The one who lives life sumptuously. He's into feet! I went on his Twitter account, and out of the hundred and forty-five people he's following, there are not one, nor two, but three sites with names like 'Love Anna (Feet model size 10)' and Mistress Cindy Ray and GoddessGrazi (5'10~ SIZE 8UK/10US FEET~ PRO DOM, AMAZONIAN FOOT GODDESS. FOOT FANS & SUBS ONLY!) all dedicated to foot fetishism!" What's that, we asked.
The SoBo hostess took a long, pitying look at us. "Foot fetishism, foot worship, or podophilia, is an amorous interest in feet. It is the most common form of sexual fetishism for otherwise non-sexual objects or body parts. The site this gent follows is strictly for those who subscribe this particular form of er... pleasure."
'Hmmm…' we said, and you came to the conclusion after trawling down the list of sites he subscribed to on Twitter? "Yes, of course" said the SoBo hostess. "What do you think I do all day, now that my mahjong group is on a cruise to the Netherlands? The things you get to know about people and their interests," she said. Like?
"Like this wealthy bizman related to an NRI icon who resides in what is easily the most expensive rented apartment in SoBo who follows a Europe-based tantric sex site on Twitter!" C'mon, we said, that proves nothing! What's the big deal in following a site from a distance?
"Well," said the SoBo hostess, "this site advertises regular visits to Mumbai, with appointments given at a SoBo five-star hotel for sessions." Hmm, we said, marvelling at the lady's snooping skills and the things you learn on social media. "Yes, darling," said the SoBo socialite. "I will keep you informed of more such discoveries."
Sure, we said, but throughout our meal we couldn't help glancing down at our hostesses pretty, plump feet ensconced in Jimmy Choos each toe varnished to perfection. A foot fetish, we thought... Hmmm, or maybe our hostess had just put her foot in her mouth?
Tara's TV travels
Her beaming pictures with a host of international television stars have been receiving much applause on her Facebook timeline, and when actress and TV anchor Tara Saluja, presenter and co-producer of The Tara Sharma Show says she'd been on a work- cum-holiday in Cannes, we can only conclude that she, along with husband, media honcho and TV and ad film maker Roopak Saluja, were in the French Riviera for the TV Festival de Cannes, where she met all the big-ticket TV folk.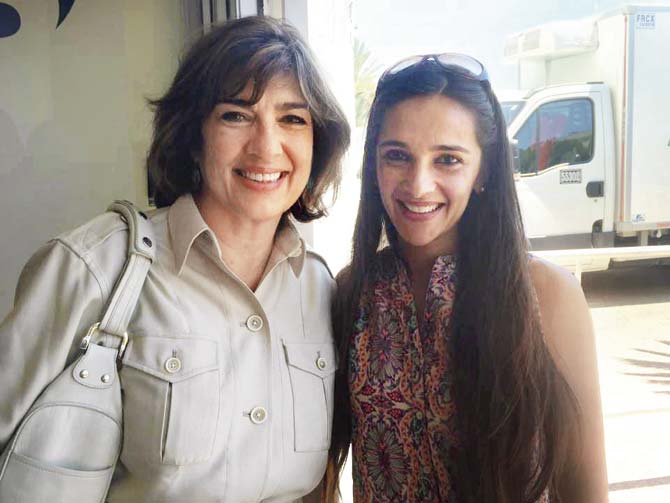 Tara Sharma with Christiane Amanpour
And at last count, this included CNN's Christiane Amanpour, the husky voiced British-Iranian journalist and television host, Kristen Mary "Kris" Jenner, the reality television personality, who rose to fame with 'Keeping Up with the Kardashians', and our very own Frieda Pinto.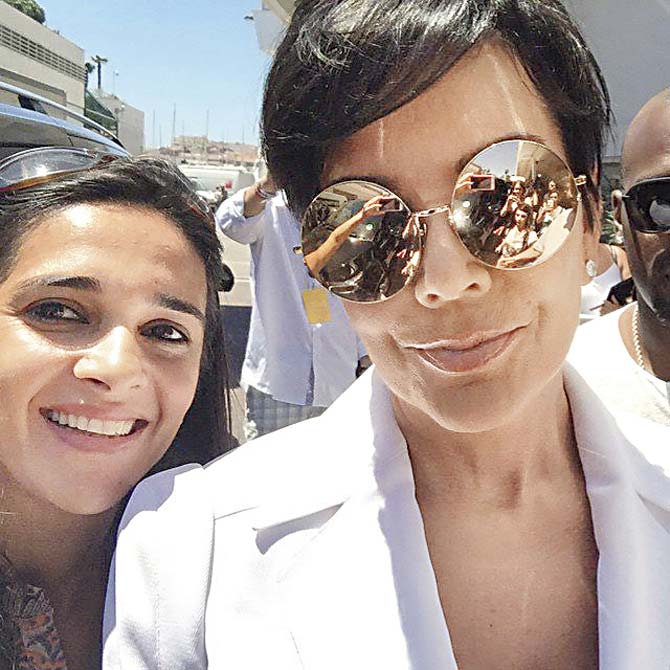 Tara Sharma with Kris Jenner
What's more, Sharma has every intention of building on the encounters. "Being a huge fan. Hope to have her on our show," she said about Amanpour, and as for Jenner, it was 'Nice meeting and hope to have you & @kimkardashian on our show sooon touch wood' Break the TV now.
Of Champagne, art and sushi
"It was a great evening with champagne and herring fish and sushi," said artist Sunil Padwal, whose solo exhibition 'Shifting Frames' opened at Amsterdam's GO gallery last week.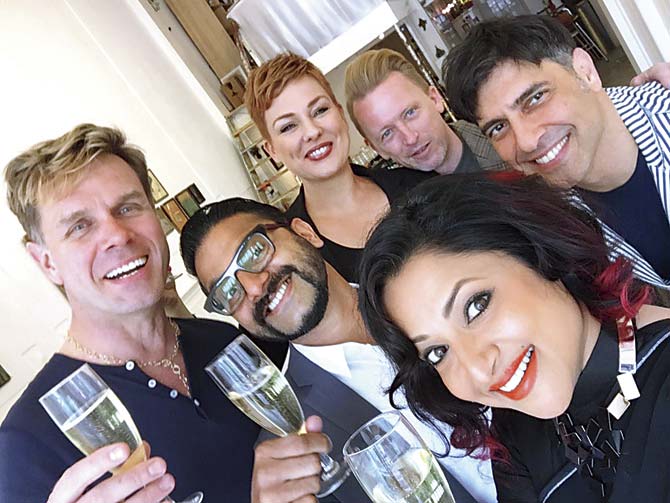 Sunil Padwal with friends
"There were quite a few socialites, artists, performers architects, designers, bankers, all of Amsterdam's arty crowd, and lots of people from the creative field. An interesting mix of locals and Europeans," said the artist known for his brooding canvasses of solitary figures reflecting urban angst.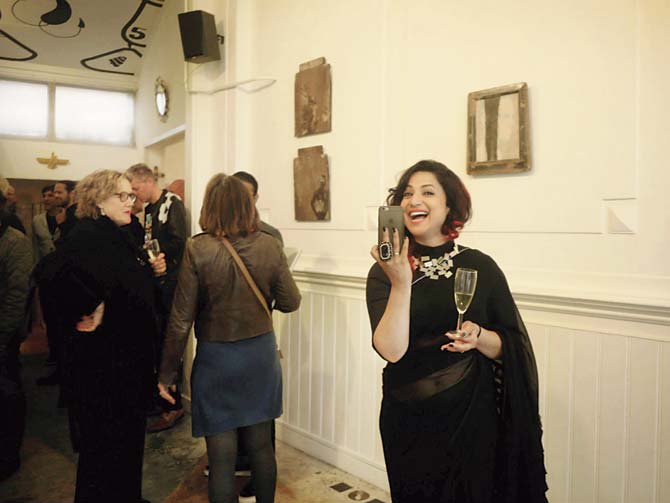 Tanuja Padwal
Padwal's fellow artist and friend, Mumbai-based sculptor Arzaan Khambatta, was equally thrilled about his friend's triumph: "One more feather in the Padwal Pagdi," he said. But, for our money, the best picture was that of Padwal's attractive wife, Tanuja, whose mid-selfie smile at the gallery best described the celebratory mood at the opening.
"Exciting news! Mid-day is now on WhatsApp Channels

Subscribe today by clicking the link and stay updated with the latest news!"
Click here!