Tom Ford's protégé's grand coming-of-age show last week is a good time to look at how young Indian designers gained from top fashion mentors but managed to create a distinctly personal vision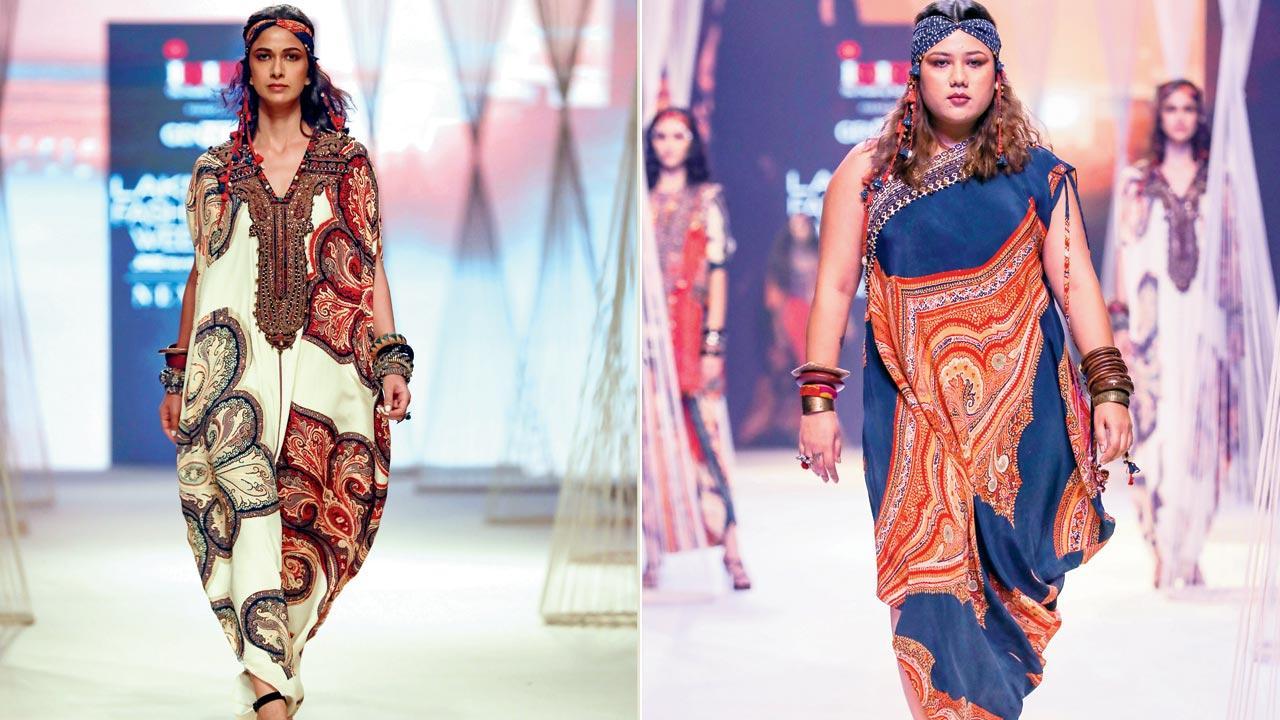 Melding the fine philosophy of tradition and modernity, Aseem Kapoor's debut show corralled the jubilant spirit of jumpsuits and kaftans. "We got a great response from plus-size shoppers as well as older women which we count as a blessing," he says

If you are reading this, chances are that you have spent a good portion of last week following the copious analysis of Tom Ford's protégé's first show for the brand at Milan Fashion Week. The newly appointed creative director, Peter Hawkings, shares a 25-year-old history with his mentor: the two began working during Ford's tenure as the creative director at Gucci. His debut rehabilitated the mid-late-'90s Ford look of short, suggestive style, minus the hedonistic sultry edge.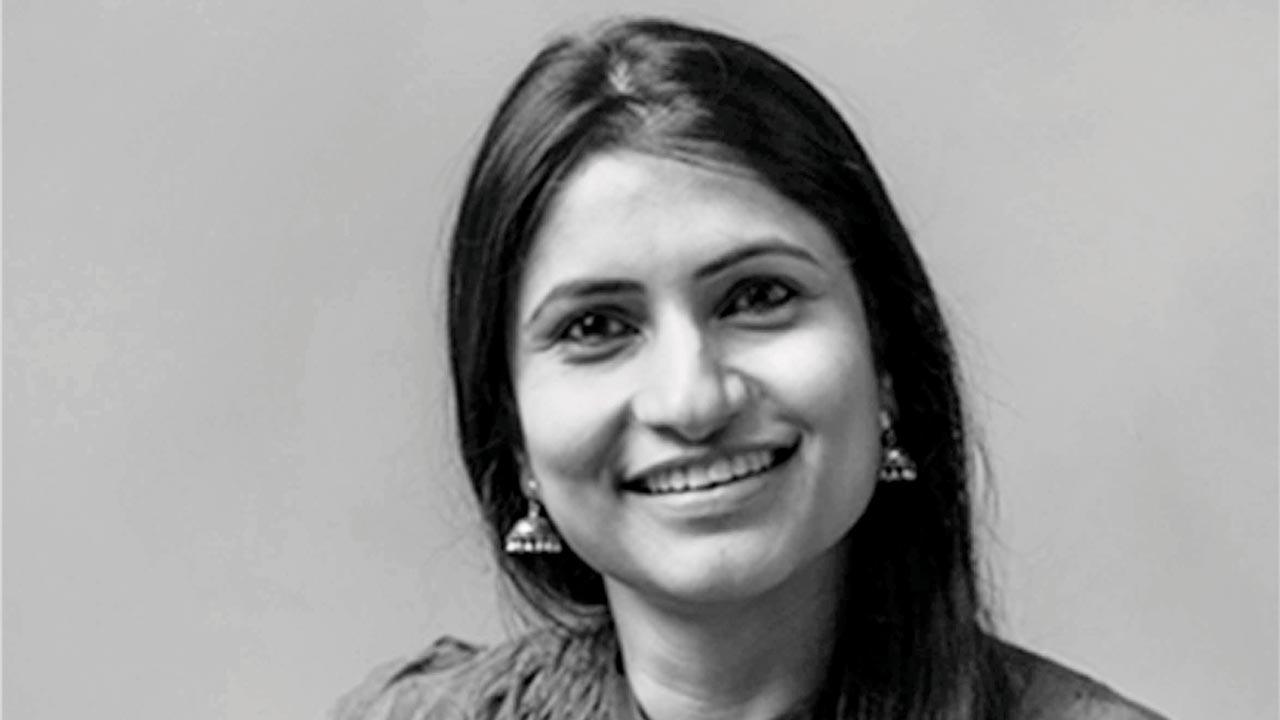 Pooja Haldar 
ADVERTISEMENT
Before we ponder on the concept of mentor homage and influences, let's turn to the current crop of young designers to talk about the nascent leg of their career to launching their labels. And finally, open up a wider discussion about the maker-mentor dynamic.    
Aseem Kapoor, 41
Worked with TARUN TAHILIANI, as head of design between 2003 and 2018
"I joined Tarun's atelier right after graduating from NIFT in 2003, as an assistant on the menswear team. A year later, I got involved in the womenswear division learning tricks and trends of what makes a well-designed ready-to-wear brand. From being an untrained designer to managing four creative teams, overseeing the styling and choreography during shows and shoots—I did it all during my 15 years with the brilliant and funny TT. Though the industry exposure was immense, it felt limiting and detached from how the industry works outside the Tarun Tahiliani world.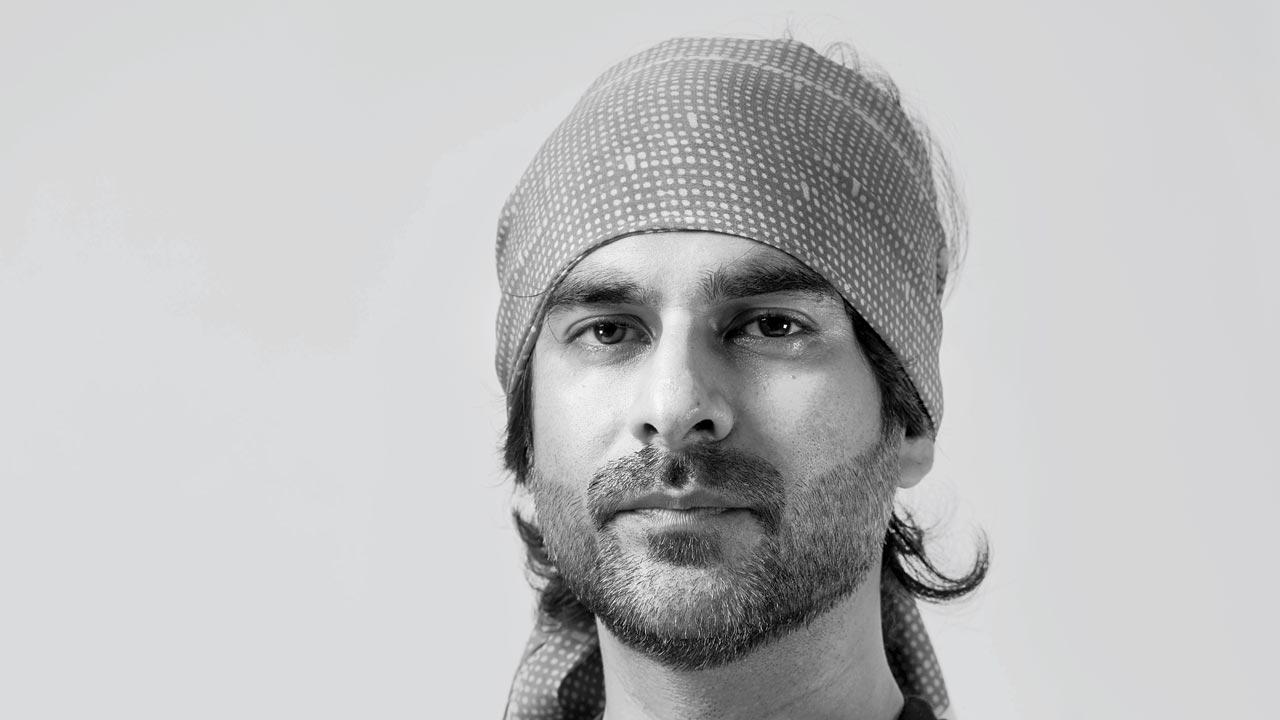 Aseem Kapoor
When I co-founded my eponymous boho-luxe label with my partner-wife Pooja Haldar in 2020, I wanted to make the opposite of what I had always been making. TT is synonymous with a classic, feminine approach, while our designs marry the Wabi-Sabi art of simplicity and tactile folksy motifs for modern lifestyles. It is about androgynous styles with ease that can be worn off-the-rack."
What they don't tell you: Tips for interns at designer brands
"Get serious and give your 200 per cent if you get the opportunity to work for a brand. Young talent today unnecessarily concerns itself with how much they will be paid, the work hours and job profile. But where else will you get paid to learn?
Anyone who graduates from design school dreams of having their own label. I was no different. But it takes a lot of capital and expertise in skill development and market understanding. I didn't jump into launching after leaving TT. I took time to develop and roll out a vision that was my own, consulted with brands with varying budgets and met different people. TT's creativity and ability to ideate became a way for me to think and see design. 
I have to admit, it took a lot of work to rewire my brain now asking: 'what will Tarun like?' to 'what will work for Aseem?'"
Karan Torani, 30
Worked with Manish Arora as assistant designer between 2013 and 2015
"I worked with Manish for nearly two years; dividing my time between developing prints and embellishments and sourcing materials. I also got to work with his marketing team. 'Go crazy, Karan,' Manish would say in his baritone voice. He was free in his thoughts, and almost fearless in pushing his ideas. That leavening of experience early on in my career comes handy today.
Karan Torani's first collection, Airawata, was a tribute to his grandmother who hailed from Bhopal, also known for Chanderi weaves. Within a week of posting images on Instagram, Ensemble offered him a retail opportunity 
Manish had already carved a niche as the most-in-demand Indian designer to not only show in Paris but also the first to be conferred the Chevalier de la légion d'Honneur [France's premier award for outstanding contribution to the world of fashion].
Manish's idea of fashion was industrial while I am focused on telling visual stories with clothes that are rooted in handmade Indian crafts. But what I appreciated most was his positive work culture. He would encourage morale and productivity with small gestures like treating us to cake. I take this learning forward to my workplace."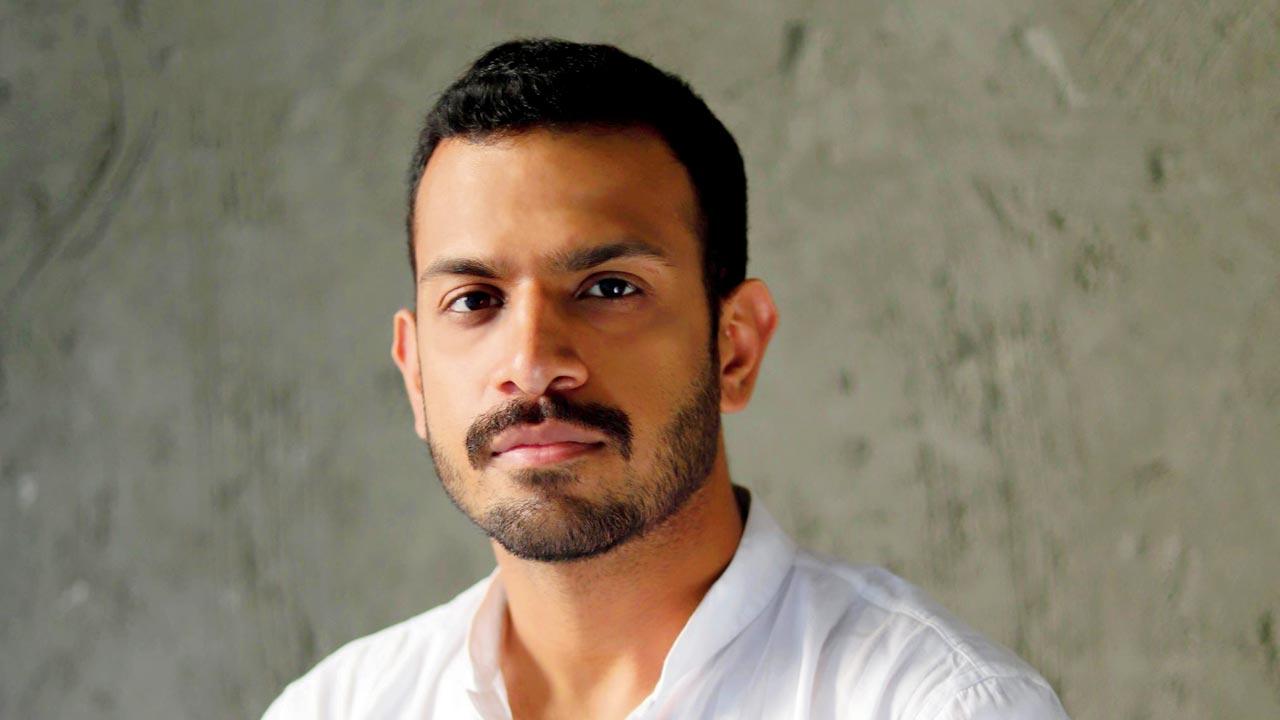 Karan Torani
What they don't tell you: 
Tips for interns at designer brands  "Take advantage of learning and making mistakes at someone else's expense. 
Find your design language that reflects your personality before launching your label. After my stint at Manish, I took three years off to wipe the slate clean and restructure my approach before launching my label in 2018. I invested the time in travelling to 20 states to research and kept a journal about things I hate rather than what I like. I also took on freelance assignments in styling, branding and marketing, primarily to learn."
Ujjawal Dubey of Antar-Agni, 35
Worked with Shantnu & Nikhil, as junior assistant designer between 2010 and 2013
"I started as an graphic design intern and worked on the brand's various projects. I had no idea about designing clothes since my background was in textile design from NIFT and I learned graphic design as part of an exchange programme in Australia. As a 22-year-old, finding quick acceptance for my work was exhilarating. I had a great rapport with Shantnu and Nikhil, whom I call my gurus.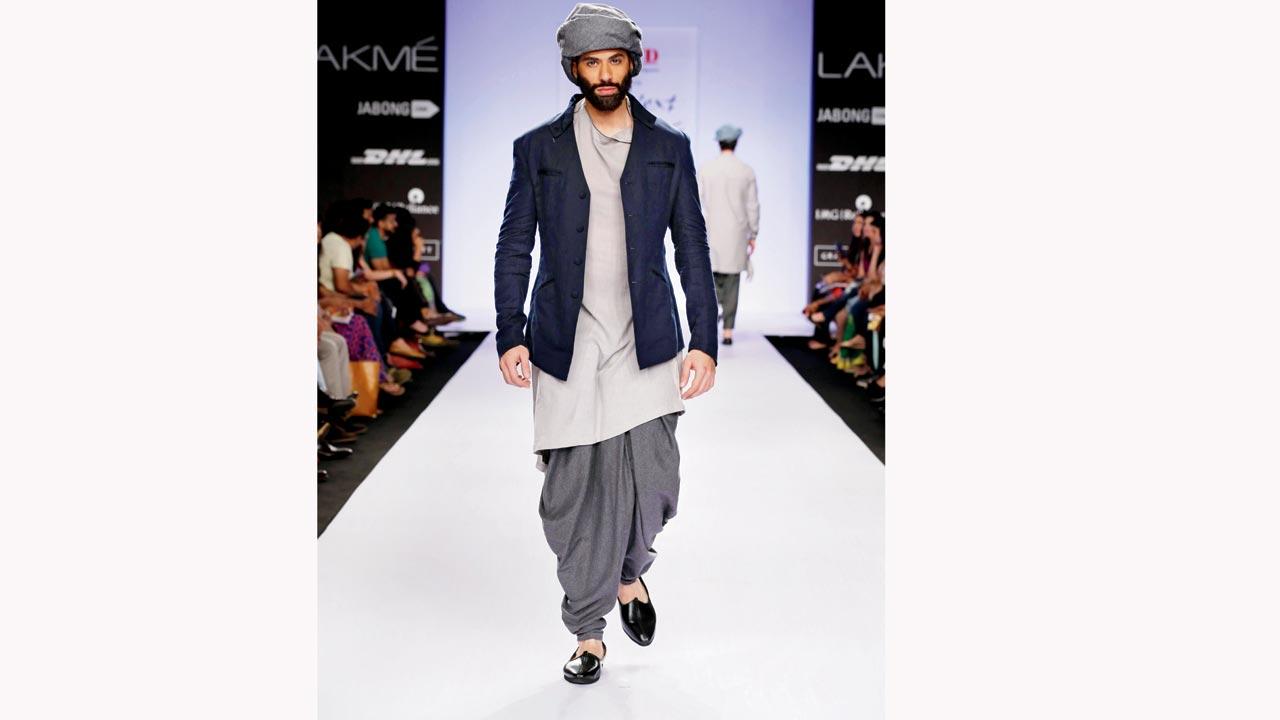 Ujjawal Dubey's debut show offered menswear with a relaxed yet considered edge, cementing his reputation as the designer to watch out for
After two years in the graphic design team, I joined Nikhil sir in researching the menswear market. It was a learning curve for both, as we experimented with countless shapes and silhouettes and discarded just as many. It is here that I got a glimpse into the no-holds-barred world of menswear tailoring; how to cut jackets of all proportions and construction details like notch and peak lapel, placement of pockets and slits etc. 
Soon after I quit, I launched my label at fashion week in 2014. I was like, let's do the show and if it does not work, I can always go back to working with the brand. But Shantnu sir said, 'UD, there is no coming back'. That reality punched me hard; there was no plan B. I had to make my show work. Luckily, the feedback was good and it fortified my belief that I can design clothes."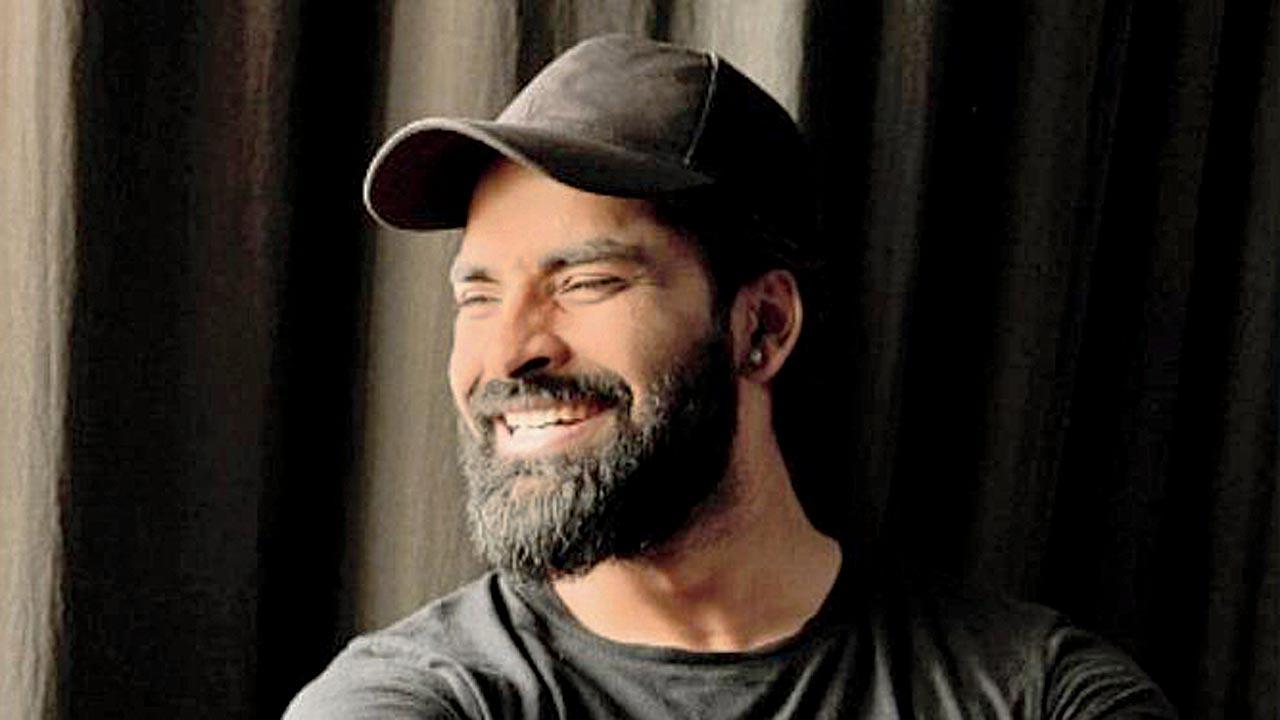 Ujjawal Dubey
What they don't tell you: Tips for interns at designer brands
"Your desire to learn must be so strong that everything else becomes a blur. Think of it as work for a purpose, rather than work for pay. Dissociate yourself from what you already know or are doing, and surrender to the unknown."
"Exciting news! Mid-day is now on WhatsApp Channels

Subscribe today by clicking the link and stay updated with the latest news!"
Click here!