Maybe it's time for the government to allocate special days on which aggrieved citizens can air their complaints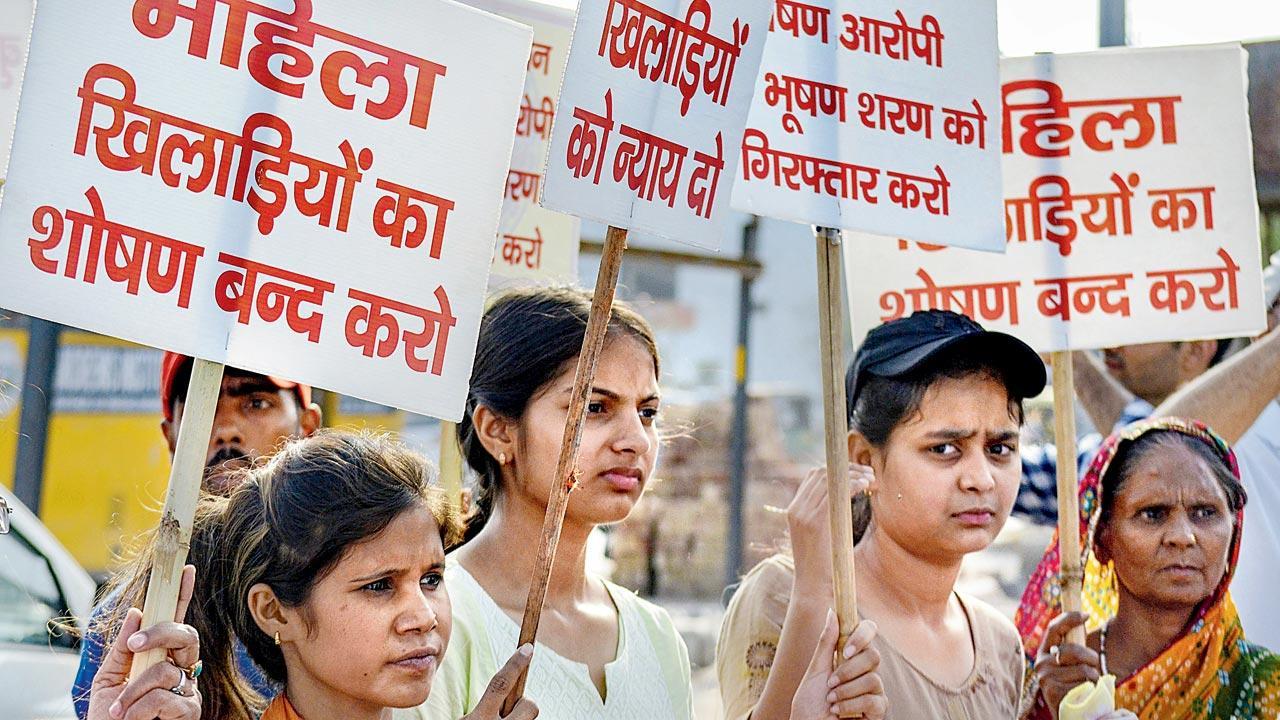 Supporters of the women wrestlers who are seeking action against Wrestling Federation of India President and MP Brij Bhushan Sharan Singh at a protest march, in Gurugram, on June 1. Pic/PTI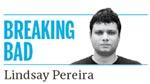 I can't seem to keep track of people protesting these days. What do they want, and why do they have to be so vocal about it? There always appears to be a disgruntled bunch of them, ruining India's image in the West and making it seem as if there are serious problems here when everyone knows this is fast becoming the World's Most Amazing Country To Live In. I am pretty sure UNESCO has certified this already, although I could be wrong and wouldn't stake my reputation on it. Then again, if it hasn't certified this yet, it probably will within a few weeks, so why focus on the little things instead of the big picture?
To get to the point, there were rumours about some sportspeople being upset and angry a while ago. Apparently, they were protesting against the chief of India's wrestling body, whom they accused of sexually harassing female wrestlers. I dismissed the rumours almost instantly when I found out that the wrestlers were protesting in Delhi, which everyone knows is among the world's safest places for women except after 4 pm. For anyone to be accused of harassment there seemed far-fetched.
ADVERTISEMENT
Then again, I couldn't even be sure if the protest took place because there were almost no mentions in the larger newspapers or on major news channels. Maybe it just didn't happen and the whole thing was staged. If it did, however, I must express disappointment and agree with the government of India's stance. There was no acknowledgement of the accusations, no press conference addressing the concerns raised by the wrestlers, and a general lack of interest in anything they had to say. I think the message being sent was that sportspeople must only be heard or seen when they are winning something for the greater glory of our country. If there isn't a trophy or medal involved, maybe they shouldn't make their presence felt in a public space. It's a simple idea, but a powerful one that has long been practised by our cricketers.
As for the accusations themselves, I believe they should be dismissed because everyone knows they can't be true. There has never been any abusive official in the history of Indian sport, and it's safe to assume there never will be. It's why I was glad to see very little support for these female wrestlers from most prominent athletes. Our famous cricketers would probably have said something if there was some sort of endorsement deal involved, but their silence was encouraging because it made me feel better about ignoring those wrestlers too.
Putting aside that minor issue though, it's starting to feel as if there is always a group of angry Indians screaming themselves hoarse every other week. If it's not students upset about some perceived act of fascism, it's minorities or old women weeping about some atrocity or the other. It's almost as if there are a lot of unhappy people in our midst. How is this possible?
Let's assume, hypothetically, that some of these protesters have a valid reason for being out and about in public. Let's assume there really is something awful being done to them, and that they are merely exercising some outdated democratic right to speak up. Maybe they should be allowed to speak in those rare instances, but not without considering the importance of public relations.
I propose the setting up of an official Government Protest Committee, whose role will be to ensure that protesters are protesting in an orderly manner, during prescribed hours, in a location far from major cities and approved by the government. This will ensure the rest of us aren't inconvenienced in any way and will also prevent foreign journalists or visiting guests from stumbling across anything that might embarrass our country on the world stage. It's a win-win situation for everyone because the government can do what it has been doing at all protests over the past decade or so (ie, nothing at all), while protesters can expend their energy and go home feeling as if they tried.
Maybe at some point in the not-too-distant future, the government will do the sensible thing and simply outlaw the right to protest. Until that glorious day though, we should find a way of dealing with these protests in a way that helps us all go about our business as usual. India may have a few minor problems now and again, but protesting doesn't solve anything. The sooner we accept that, the better.
When he isn't ranting about all things Mumbai, Lindsay Pereira can be almost sweet. He tweets @lindsaypereira
Send your feedback to mailbag@mid-day.com
The views expressed in this column are the individual's and don't represent those of the paper