"In the last five years, I've seen a bit of a downward trend, but then it is very encouraging now, when I see the [increasing] number of children playing tennis," added Paes, who won India's only tennis medal at the Olympics, a bronze  at the 1996 Atlanta Games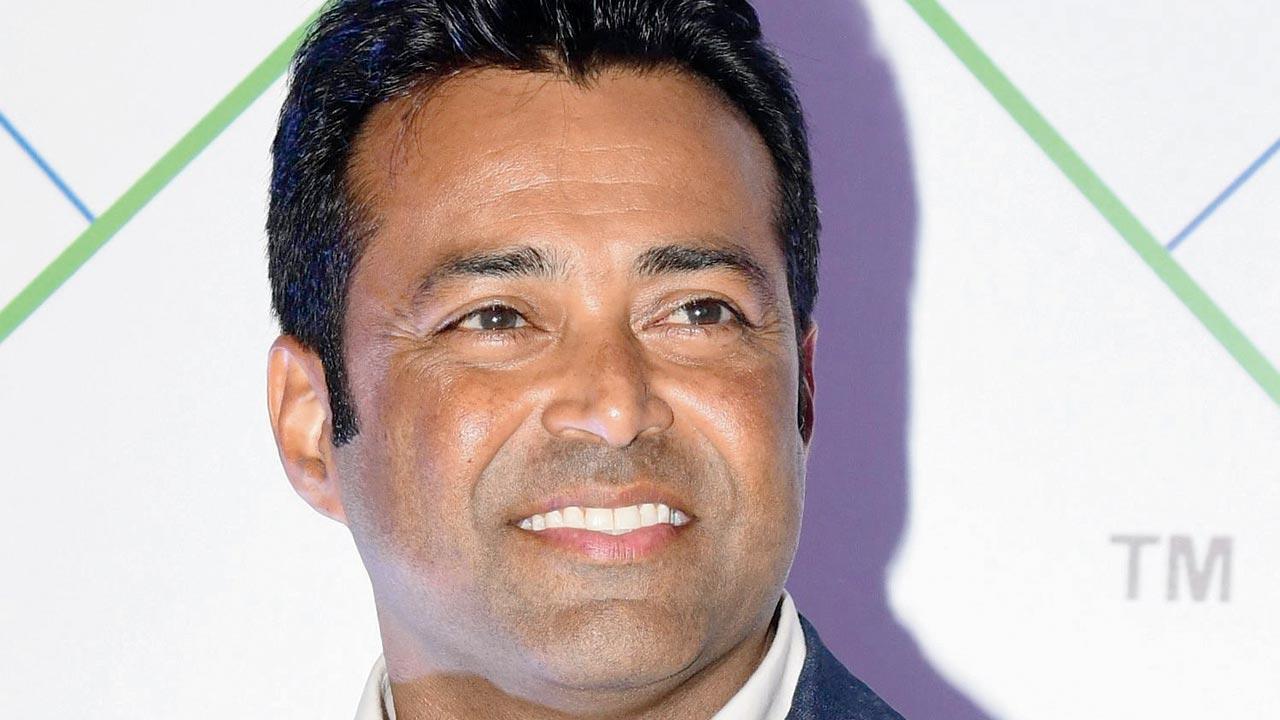 Tennis ace Leander Paes. Pic/AFP
Leander Paes, 49, believes Indian tennis is going through a rough patch, and insists it will be another seven to eight years at least till the country produces the next Grand Slam champion. 
"After the retirement of our Grand Slam champions in India, we've seen a bit of a lull, but the number of kids playing tennis has grown a lot. I think a Tennis Premier League [TPL] is a front-runner in encouraging that. But still, it will take a good seven to eight years to build champions again at the Grand Slam level," Paes told mid-day on the sidelines of the launch of his new TPL team Bengal Wizards on Monday. The fifth edition of the TPL will be played in Mumbai and Pune in December. 
ADVERTISEMENT
"In the last five years, I've seen a bit of a downward trend, but then it is very encouraging now, when I see the [increasing] number of children playing tennis," added Paes, who won India's only tennis medal at the Olympics, a bronze  at the 1996 Atlanta Games.
Lack of physical strength
The 18-time Grand Slam champion underlined the fact that Indian athletes are lacking in physical strength. He said: "We need to focus on physical fitness and on injury prevention, because all Indian athletes, in fact, Indians as a community, are very intellectual. Skill-wise also we are ahead of the western world."
Also Read: Leander Paes acquires stake in Bengal franchise ahead of Tennis Premier League 2023
'Bopanna can win title'
Speaking about the ongoing French Open, the former India Davis Cup captain tipped his former partner Rohan Bopanna to do well in the men's doubles. 
"Rohan is a really good player. He has won the mixed doubles at the French Open [with Gabriela Dabrowski in 2017]. He is playing with a great player [Australian Matthew Ebden]. Matthew is one of my favourite former partners. He's also a Wimbledon champion," said Paes.
In the singles category, Paes felt Poland's Iga Swiatek is a clear favourite. Among the men, he gave equal weightage to Serbian Novak Djokovic and Spaniard Carlos Alcaraz. 
"On the women's side, Iga has been doing really well on clay. Her power and athleticism is incredible. She can handle slippery surfaces with all the sliding, making her the front-runner for the title. On the men's side, it could be a very interesting semi- final between Djokovic, who is my favourite, playing the other favourite Alcaraz," he signed off.