A Mumbai art auctioneer made headlines for her craft at the inaugural Women's Premier League auction. Mallika Sagar rates prep and research high up whether you are selling cricket players or art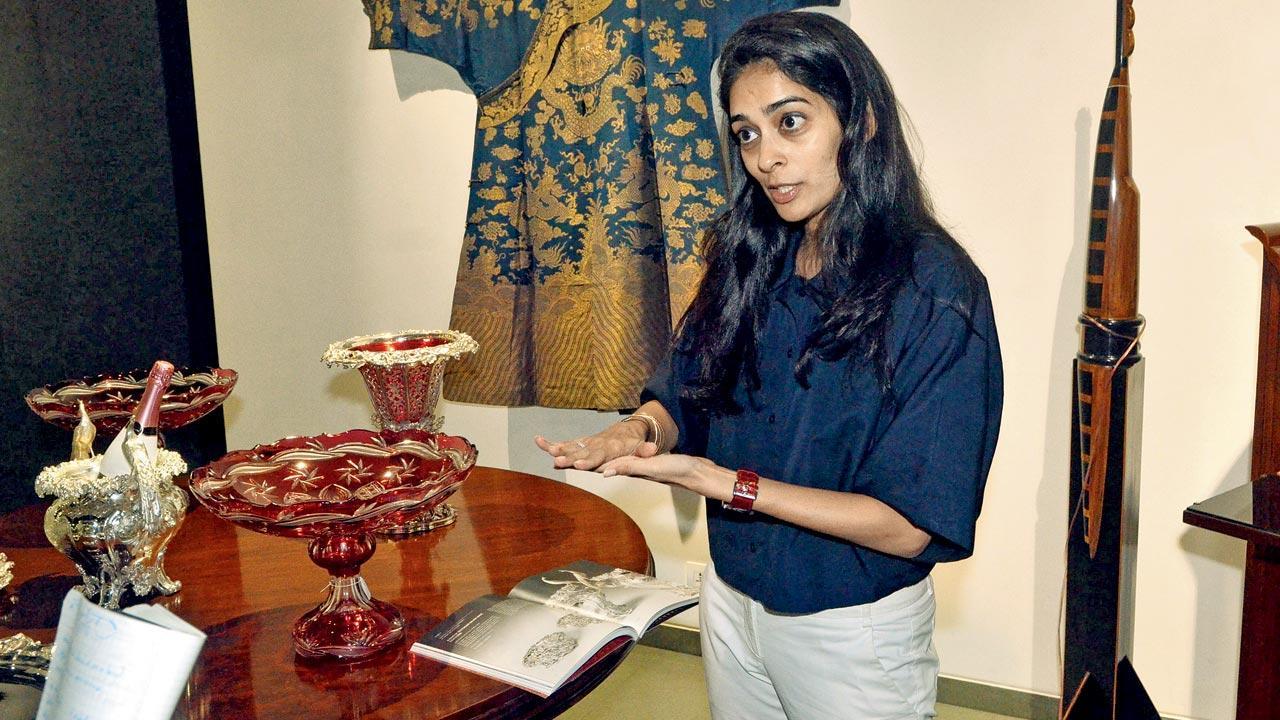 Mallika Sagar, auctioneer with Pundole's, in a file photo during their decorative arts sale of silverware from entrepreneur and philanthropist Sir Jamsetjee Jejeebhoy's collection. She is their specialist in Modern and Contemporary Indian art
The WPL [Women's Premier League] is a lot more personal. This is someone's future in your hands," Mallika Sagar tells us when we have her compare her recent project with her other career, where she's held centrestage during fine art and antique auctions, most recently in her stint with Pundole's. The specialist in modern and contemporary Indian art who led the first-ever WPL auction last week, was at the helm of an event that saw a total of 87 players sold for Rs 59.5 crore. It was undoubtedly different from her regular auctions, she agrees. For starters, the reactions of the women players, currently in South Africa, were indicative of the occasion's more personal nature. "They were watching the live TV broadcast of the auction as they each got chosen by their new teams. Their cheers for each other were heartwarming, everyone rooting for the other, happy for each other's successes, regardless of their individual results. Such camaraderie is wonderful to see." 
The event was also one where for the first time, these young women were presented an incredible opportunity to play at the highest level in the international arena. The occasion has helped expand the scope of sports itself in the country, Sagar insists, allowing for it to be perceived as a chosen career for women who can now afford to step out of more 'acceptable' professions. "It was the future of these young women at stake, and it was my responsibility to make sure they got their best shot." 
ADVERTISEMENT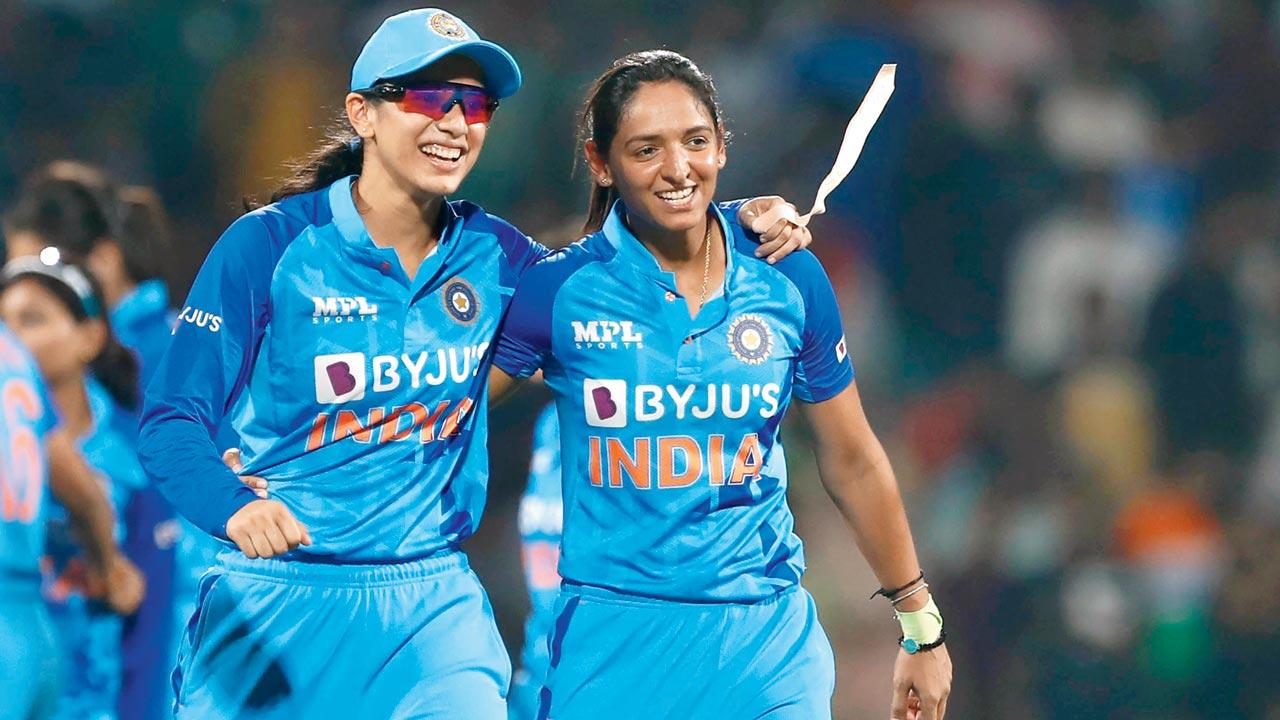 At last week's WPL auction, Smriti Mandhana topped with Rs 3.4 crore (Royal Challengers Bangalore) while Harmanpreet Kaur was picked up by Mumbai Indians for Rs 1.80 crore. Pic/Getty Images
Hailing from a family of cricket fanatics, Sagar became an early fan of the sport, imbibing the knowledge of and enthusiasm for the game from her brothers, father and grandfather. "When I was a child, Sunday afternoons were spent with my siblings and father playing games with the Wisden Cricket Almanack! Guessing scores, the number of runs, and selecting our dream teams. My particular strength was the West Indies team that lost the Prudential World Cup in 1983!" she shares. Aided by a helpful team at the Board of Control for Cricket in India (BCCI), she prepared for the event by familiarising herself with the list of players who were going to be part of the auction. "Even though it is difficult to learn about 400-plus players, I was able to understand more about their area of specialty, if any, whether they had played for a national team, their age, highlights of their career, and very importantly, learn how to pronounce the tricky names."
Auctions, Sagar tells us, are about extensive preparation. "It doesn't matter what the category... in order to present what you are selling in the best possible manner and achieve the strongest possible result, solid preparation, understanding the material and the market, and research, is key." She explains that just like the BCCI presumably put in hours of research to assess which of the over 1,500 women who applied got to be part of the shortlist that came up for auction, along with the most appropriate price category for each player, selling art requires similar research on the artist, the artwork and its provenance and to decide suitable estimates for each work.
Sagar has received praise from many quarters for the graceful and assured manner in which she led the recent auction. In this, her 20-plus years of experience which have taught her to multitask, an important quality for any auctioneer, have undoubtedly proven useful. "A good auctioneer should engage with the audience and be able to generate a palpable energy in the room that will create momentum for the evening. Auctions unfold in real time, so you must be prepared for anything, and the ability to withstand the pressure of what may happen, gracefully, is key."
Also Read: Upcoming book traces the extent of corruption in the BCCI
"Exciting news! Mid-day is now on WhatsApp Channels

Subscribe today by clicking the link and stay updated with the latest news!"
Click here!