In a first, a craft chocolate grown in India has won big at the world finals of the International Chocolate Awards this year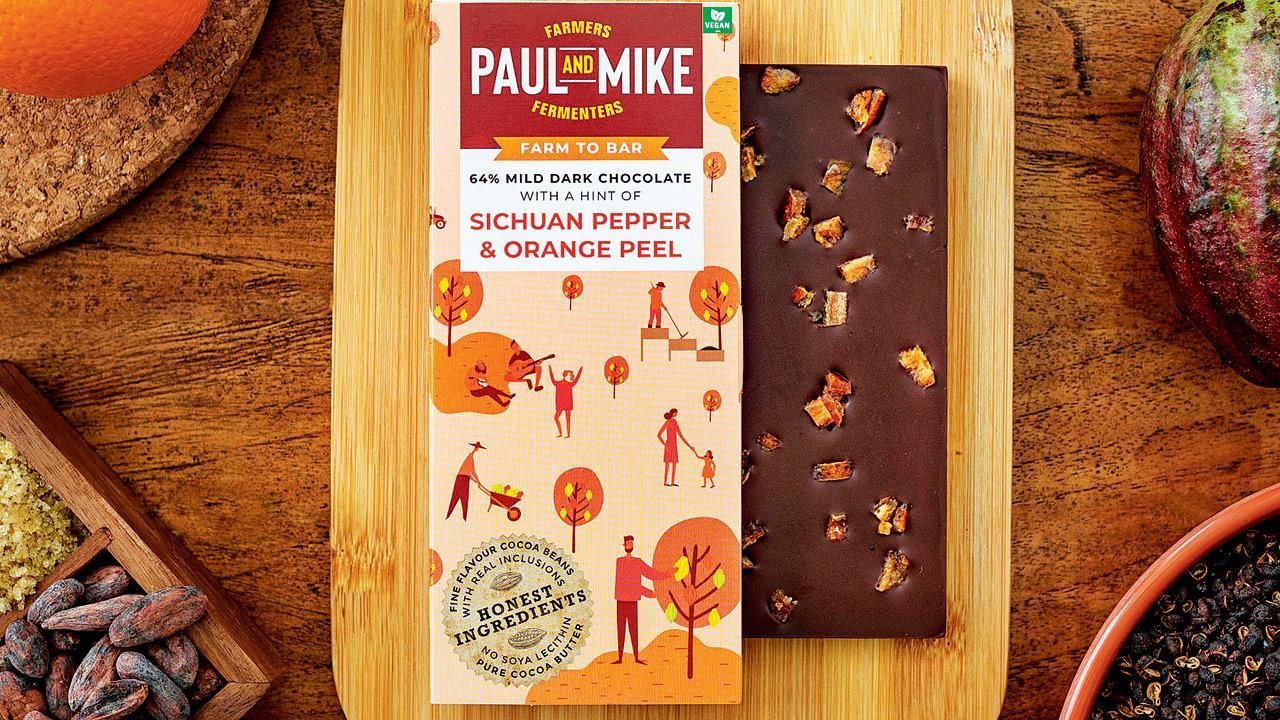 Sichuan pepper and orange peel
It was the British, who sowed the first cacao beans in South India—mainly Kerala, Tamil Nadu and Andhra Pradesh. In the last decade, homegrown craft chocolatiers have led the conversation to retelling the bean-to-bar story—Mason and Co (2015) to Pascati (2015) and Soklet (2015).
A fairly new entrant, Paul & Mike has been doing somehaha silent but head-turning work in Kochi. After studying the cacao farming practices in Latin America, Vikas Temani launched his craft chocolate brand (www.paulandmike.co) in 2019 with the backing of Synthite.
ADVERTISEMENT

Fresh cacao bean
In its third year, it has managed to bag India's first win—a silver in the World Finals at the International Chocolate Awards, which was founded in 2012 and is run by a group of independent international partners based in the UK, Italy and the USA.
The winning flavour is a vegan, 64 per cent dark Sichuan pepper and orange peel bar made with Muscovado sugar. A flavour originally created for the China market in 2019, it has done fairly well in India too, Temani tells us over a phone call from Kochi. 
Also Read: Sweet dreams are made of this
Alongside the world finals winner, their Alphonso mango bagged a bronze at the APAC level. The first bar from the brand this writer tried was Jamun (it won a bronze at the same awards in 2019 in the Asia Pacific Category), with a unique combination of tropical Indian produce. "Everyone is doing a blueberry and cranberry, but we have a whole gamut of fruits and spices in India that remain unexplored," says Temani.