Ahead of his May 12 performance, filmmaker and programmer Abhinay Khoparzi on employing codes to create music in real-time
Khoparzi at a previous live-coding event
With minimal expertise, if you've tried your hand at piecing together a short video, creating an audio track for a project, or using image-editing software for a desired output, you'd know that useful as they are, tech softwares could be terribly cumbersome, keeping you occupied for hours for a simple 30-second piece. If you're a programmer, however, things would be different, as creative technologist Abhinay Khoparzi makes evident while giving us a glimpse of his live-coding session ahead of his May 12 performance in the city.
Having spent a fair part of his career creating programs that automated tasks to meet his client's demands, the filmmaker found in the creative art, a means to blend his love for music and automation. "At the event, I will focus on [discussing] tools that use electronic music, but can expand to other forms as well. Most of the Bollywood music today is electronic too. Through these custom-designed [programs], I will generate notes using code. The user interface is not a point and click one, like it would be for traditional softwares. You'll see me bring about change by simply tweaking the code," he says.
ADVERTISEMENT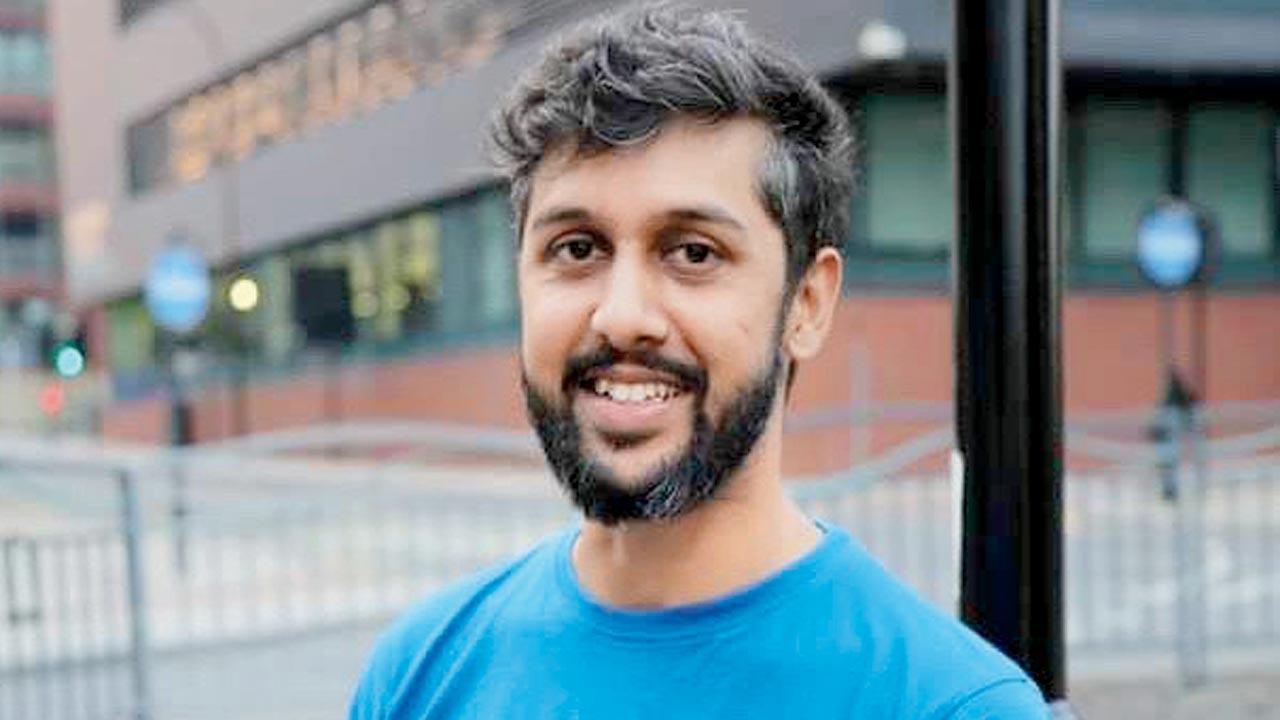 For the sake of this demo, Khopazi introduces one note to us. We ask him to add two others. The task, he tells us, would need one to painstakingly click-and-drop each note after the subsequent one in any traditional programming software. All that he needs to do on his coding console though, is change the text from "bd" to "bd hc hc". This real-time change that can be effected in music-making has paved the way for the creative art of live coding, an experience that can be as immersive as it can be astonishing. "During the lockdown, we've had sessions that ran 72 hours, where live coders from across the globe participated and kept playing. So, if I began a set in India for 30 minutes, a coder from Japan would take over for the next 30, and subsequently coders from across the globe could come together to take the set ahead."
Unlike in regular softwares, coding enables programmers to create odd music notes as well. "Not every culture sticks to the traditional four-by-four template seen in western classical music. Music from the Balkans, India, and Arabia use these odd signatures. These are raw beats. This experience can become expressive, very fast, and with simplified syntax."
Also Read: Paparao Biyyala: Roped in talent across departments
What is live coding
Live coding music combines programming and performance art by enabling a coder to write code that is executed in real-time during a live music performance. The experience is usually accompanied by a screening of the codes being used.