The recent murders in Mumbai have shocked everyone. The city is known to be safer for women in the country. As the city women share their concerns, a psychiatrist shares expert advice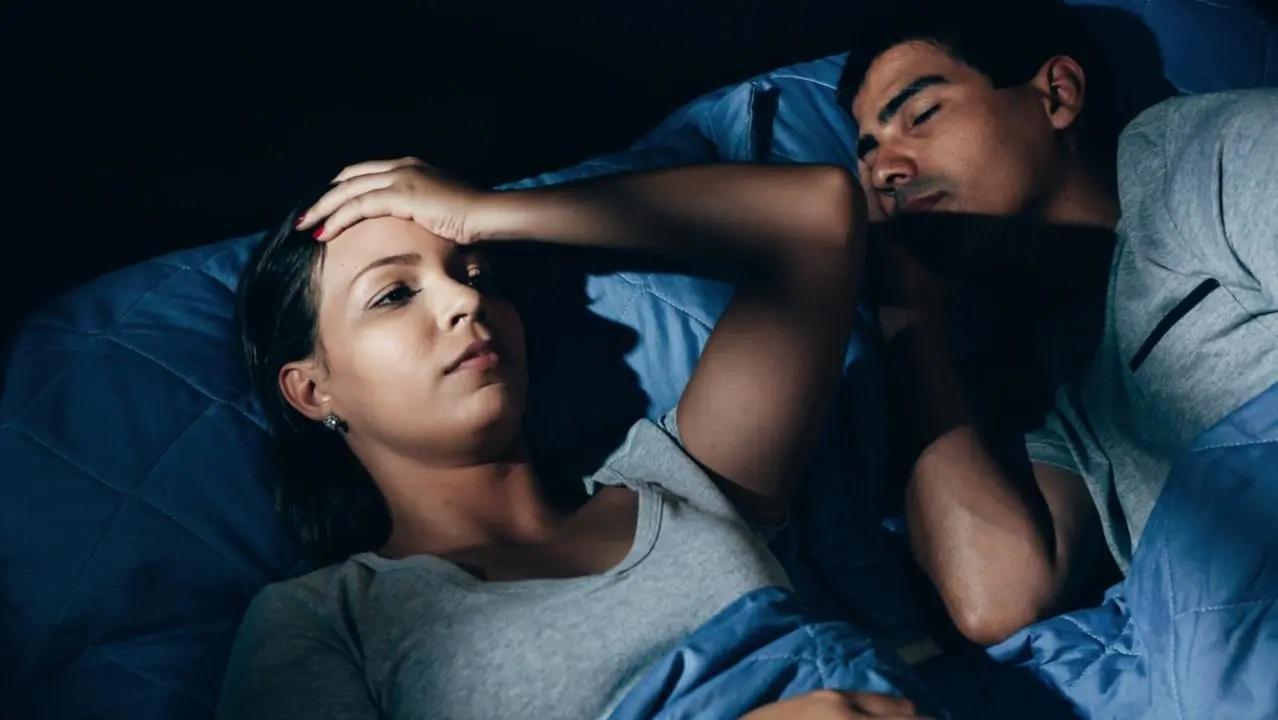 Image for representational purposes only. Photo Courtesy: iStock
"I never leave my house alone post sunset," says Astrid Alphonso. "I have to have a friend accompany me back home if I'm travelling after 10 pm," she adds.
Even though Alphonso would want it to be otherwise, it's her past experiences that have led to her taking precautionary steps.
ADVERTISEMENT
She explains, "I have been cat-called. I have had boys on a bike grab my thigh while I was sitting in an autorickshaw in the afternoon. I've had a taxi driver put the passenger seat down and try to reach for my groin when I once dozed off in a taxi from airport. It's pretty scary." These are only some of the experiences in a long list that is definitely never-ending for many women in Mumbai.
The recent spate of murders not only in India but also closer to home in Mumbai has shaken all those living in the city. Less than a month ago, a hacked headless body of a woman was found in a suitcase on Uttan beach after she was killed by her husband. Not too long ago, a college student was raped and murdered in a hostel in Charni Road. More recently, it took a turn for worse when another murder took place, this time, on Mira Road when police found that a woman's body was cut into 35 pieces by her partner, after which he tried to boil some of the pieces and threw them in the nearby nullah.
Also Read: Dalit woman says kept as bonded labourer, raped by 11 and left for dead
While these are extreme cases that are becoming more frequent, it highlights the need for women's safety. "We all know that unstable people are only a trigger away from doing something that drastic," shares Alphonso.
The fact that some of them have been the result of men who can't handle their relationship, has led to women becoming victims of aggression. It also puts doubts in the minds of many women, who are open to live-in relationships and Smriti Sant, a Mumbai resident is one of them. "More than anything, I am warier of being in a live-in relationship," Sant shares.
Luckily for Sant, she particularly hasn't had any bad experiences in Mumbai, which is commonly considered among the safer cities in India. She says, "I still find it safer. When I'm on the streets or taking a cab, I know I'm not going to get cat-called or looked at lecherously. Also, in my experience, the taxi drivers have been very decent and respectful. I normally sit in front and I've hardly had anyone do one of those moments: 'Oops, I grazed you by mistake while I was changing the gear'."
However, one cannot ignore the recent past and that's why she hopes more is done. "It is horrible that these cases are coming up. I hope the legal system and the government take some action to curb them. But so far, I'm not too perturbed to be honest," she adds.
Sant recognises her privilege and says, the reason she may feel safe till now is because of staying in a gated community. "I think women are going to have to be more careful than before. But am I shaking in my boots? No, but that could be coming from my privileged background, sitting in my safe compound," she shares.
Keeping crime at bay with safety
It's over eight months since the Shraddha Walkar murder shook the country. Ever since then, there are more cases being reported of crimes against women rising in severity. So, what is the reason for the sudden rise? Dr Sonal Anand, psychiatrist with Wockhardt Hospitals in Mira Road explains, "The Mumbai Police crime report of 2022 had stated a rise in street crimes and this trend seems to continue in 2023 as well. Mental health issues have also risen after the pandemic and social isolation as well as rise in poverty and unemployment are said to be the reasons. Some are even copycat murders. The role of deranged mental health cannot be denied in these murders. Exposure to online violence, gaming addiction and rise in substance abuse could also be important factors."
As always, the onus is on the person and in this case women, to make sure that they have taken the necessary precautions to be safe. "Women need to be careful about new relationships and do a thorough background check before committing heavily into the relationship. There are subtle signs of violent nature in a person. Women must learn to recognise these signs and be aware. They should also keep a track of their own mental as well as physical health. Yoga, daily walking, exercise can help to lower anxiety and keep focus," she shares.
However, women aren't the only ones who should be cautions. It is the responsibility of their family, friends and local authorities to also consciously help them in every way possible. Even as measures are being taken, they are visibly not enough. "Family members should know their whereabouts. Nowadays, many apps are available where tracking is possible and live location is easy," Anand opines.
At such times, the local authorities need to step in and do more than what's already being done. "Local authorities should involve volunteers in keeping track of neighbourhood activities. The police already have started a helpline for women. It is important that all cases of domestic violence be registered as a FIR and followed up as well. People with a history of committing small-time crimes should be rehabilitated," she concludes.
While there are different measures that can be taken, Anand says all women should learn self-defense and more importantly know how to get out of a toxic relationship in a safe way. Protecting oneself with pepper spray or tasers can be used when required, she adds.
Also Read: Keep these 'essential items' in your bag to protect yourself
"Exciting news! Mid-day is now on WhatsApp Channels

Subscribe today by clicking the link and stay updated with the latest news!"
Click here!