The rise in incidents of violence against women has raised concerns on women's safety in India. Sadly, the inadequate efforts of the authorities as well as the society are to be blamed. Here, we note a list of essential items that women need to carry for their safety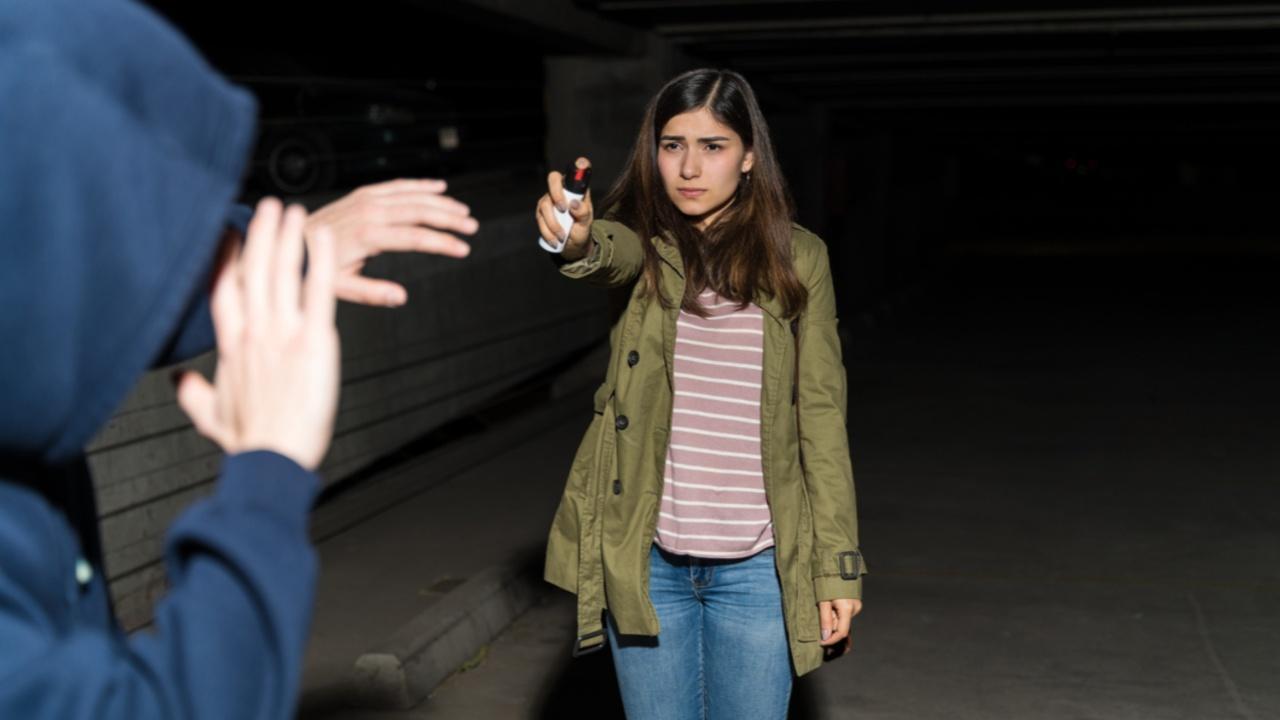 According to the statistics released by MoSPI report titled 'Women and Men in India 2022', in 2021 21 per cent of Indian women were assaulted. Photo Courtesy: iStock
Two recent incidents of violence against women, in which a 16-year-old girl was stabbed in Delhi and a 28-year-old woman was "brutally assaulted" in Mumbai, have reignited the debate around women's safety in the country. 
While eve-teasing used to be the most common form of harassing women in public places, more cases of masturbating have recently been documented and discussed by women. There is hardly a day that passes by when you don't feel safe leaving the house. Women live in constant fear of being sexually harassed or, worse yet, eve-teased when they are out in public. 
ADVERTISEMENT
Women have always been under attack and the percentage just keeps rising each passing year. According to the statistics released by MoSPI report titled 'Women and Men in India 2022', in 2021 21 per cent of Indian women were assaulted.
Also Read: Dalit woman says kept as bonded labourer, raped by 11 and left for dead
There are certain ways women can protect themselves from perpetrators. 
Pepper spray 
It is by far the most reliable self-defence tool. Always carry pepper spray with you wherever you go. Make sure you spray it correctly and in the right direction. One pepper spray should cost anywhere between Rs 150-250.
Whistle 
If you are passing by a deserted area and happen to face a situation or even sense something fishy, instantly take out a whistle and blow it loud. This will attract the attention of surrounding areas making it easier to call for help or it might also scare away the perpetrator.
 
Insect repellent or body spray 
Spray an insect repellent or deodorant on the perpetrator's face. This will help you buy time to escape. 
Pointed rings 
Women's accessories are her best friend. You can always wear a pointed ring sharp enough to poke someone to cause pain. However, make sure you don't harm yourself in the process. 
GPS tracker 
While this is not really a weapon, it is a safe habit to share your live location with your parents or friends, especially if you are travelling alone at late hours. This way they will always know your whereabouts. 
Small knife 
This is one weapon most women keep in their bags. If you choose to carry it, make sure to use it when absolutely necessary. Use a knife that is 4 inches long and less than 2 inches wide so you don't violate any law. Along with this, it is always best to carry some other item that can be used to fight the perpetrator. 
Sharp pencil or ink pen, nail filer or clipper 
You can also carry any pointed object like a pencil, ink pen, or nail filer merely to poke someone hard. This is especially helpful when you are in a carpool and the driver starts to harass you in a moving car. You can also use these items in crowds when someone tries to touch you or push themselves onto you. 
These are some of the tools that women can carry with them when out of the home. 
Also Read: 5 tech tools women must have to stay safe from cyber harassment