Is it possible to be vegan as you fast for Navaratri? Yes, nutrition expert shares three simple yet flavourful recipes for you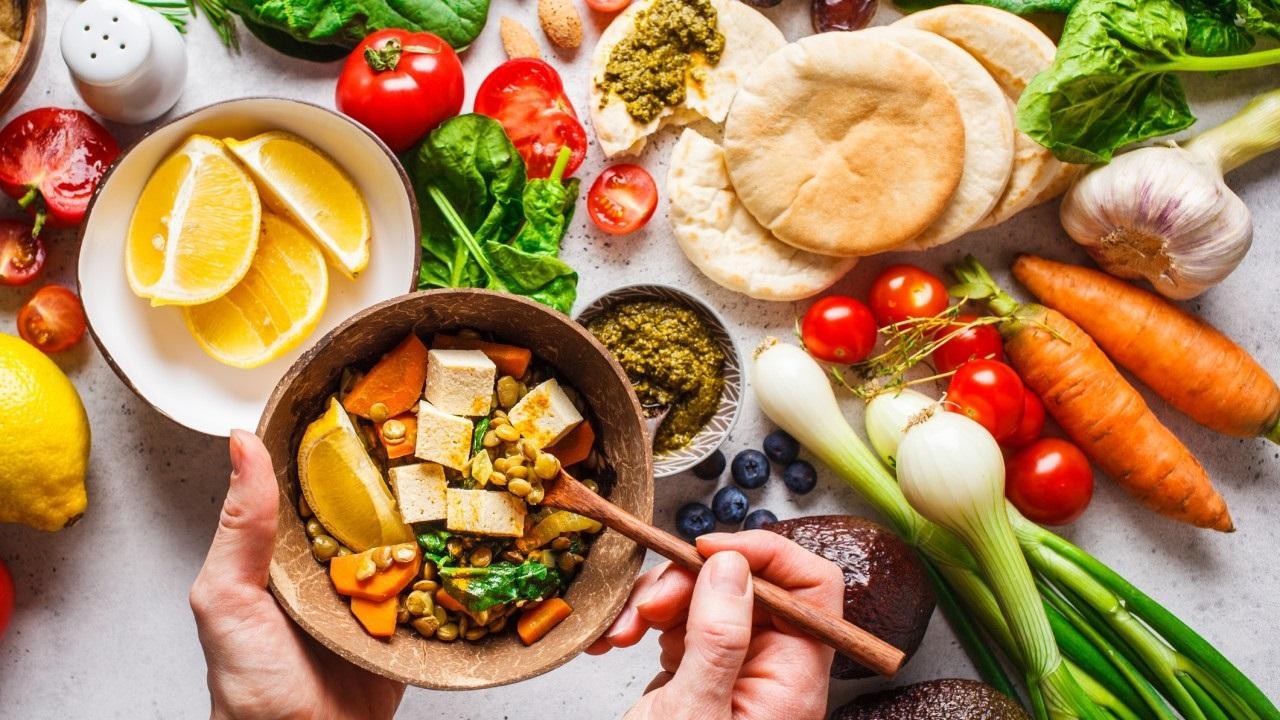 Image for representational purposes only. Photo Courtesy: iStock
Fasting during Navaratri is seen as a season for both psychological and physical renewal. While what one consumes varies across regions and communities, several food groups such as meat, eggs, onion, and garlic are commonly abstained from. "A vegan or plant-based diet, free of eggs, meat, and other animal-based foods, is comparably better during this period.  One of the important principles behind the nine-day religious festival is that animal cruelty-free consumption should be practised," says dietician, and founder of Fisico Diet Clinic, Vidhi Chawla.
While sabudana is popular among fasting devotees, there are a number of other foods one can try. Chawla recommends including green leafy vegetables which are strong in zinc, calcium, iron, or nuts and fruits high in vitamins and minerals in your fasting diet. Below, she shares three simple vegan recipes that will leave you satiated.
ADVERTISEMENT
Sweet Potato Chat

Sweet Potato is rich in vitamin A, Vitamin C, minerals, antioxidants, and fibre.
Ingredients
Sweet potatoes 2 nos
Groundnut oil 1 tsp
Cumin 1 tsp
Pomegranate 3 tbsp
Sesame seeds 1 tbsp

Method
1. Boil sweet potatoes and cut them in cubes.
2: Put 1 teaspoon of groundnut oil and cumin, and fry them on low flame.
3. Add 3 spoons of pomegranate, and 1 tablespoon of sesame seeds

Spinach Soup
Spinach is the most nutritious vegetable in the world. It is packed with Vitamin K1, Vitamin A, Vitamin C, fibre, and other minerals which are very beneficial during the Navaratri Fasting.
Ingredients
Spinach 1 bunch
Salt
Pepper

Method
1. Boil spinach leaves in water for 15 minutes.
2. Chop them, and grind them in a mixer.
3. Cook them in a medium flame, and add a pinch of salt and pepper to it.
Arbi ki sabji
The nutritional contents of taro root or Arbi are fibre, potassium, magnesium and vitamins C and E. They aid in controlling high blood sugar levels, enhance the digestive system, reduce tiredness, increase blood circulation and heart health, and boost immunity.
Ingredients
Arbi 4-5 nos
Sesame Oil 2 tbsp
Cumin Powder 1 tbsp
Red chili powder 1 tbsp
Salt

Method

1. Take 4-5 arbis and boil them for 10 to 15 minutes.
2. Once boiled, rinse the water and start peeling off the skin of the arbi to cut them in slices.
3. Take a pan and put 1 to 2 tablespoon of sesame oil. Put the slices and fry them on medium flame.
4. Add 1 tablespoon each of cumin powder, red chili powder, and salt.
5. Mix well and cook for 3 to 4 minutes until it's golden brown.
Also Read: From kuttu to samak: Enjoy these 4 dishes while fasting during Chaitra Navratri 2023 Are you fasting for Chaitra Navaratri?