Nutrition expert lists vegan food groups that can be consumed for a nutritionally balanced diet while fasting for Navaratri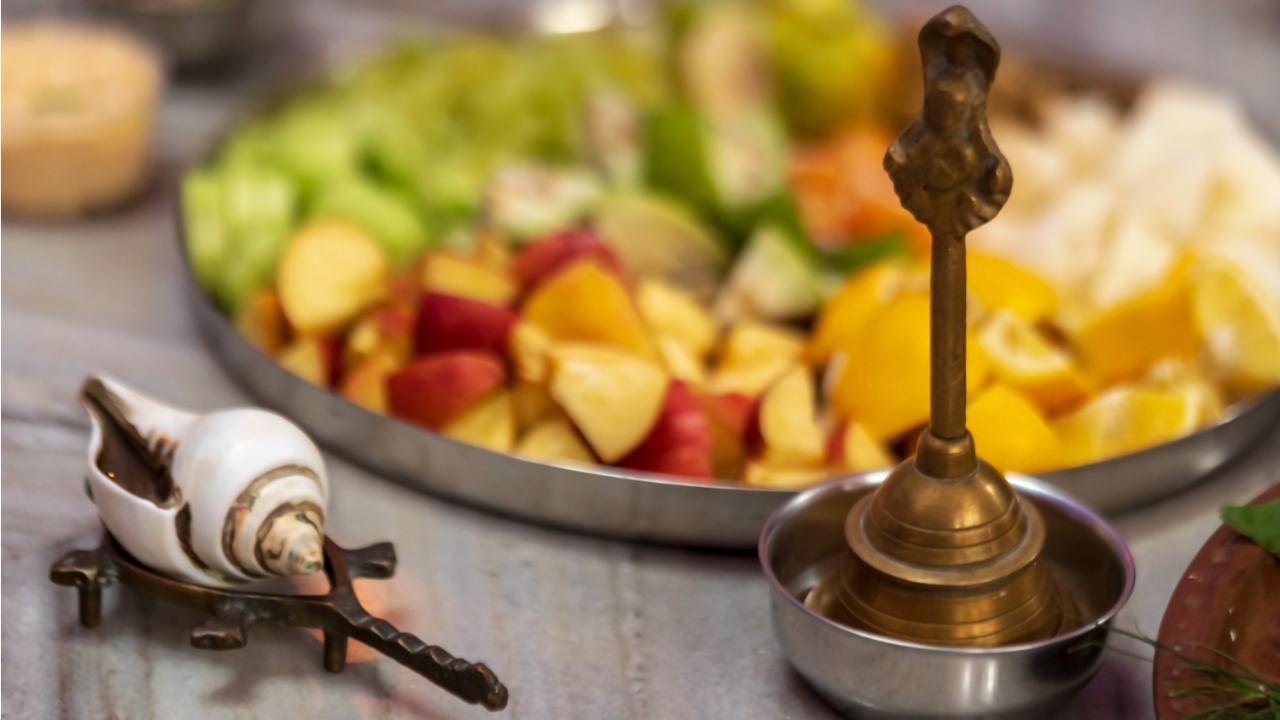 Representative image.Pic/iStock
The festival of Chaitra Navaratri commences on the first day of the Hindu lunisolar calendar and goes on for nine days. During this auspicious period, Hindus pray to nine avatars of Goddess Shakti, and many devotees also fast.
"Avoiding certain foods such as processed foods, meat, and dairy gives the digestive system a break and can work more efficiently. This can help to improve digestion and reduce digestive issues such as bloating, gas, and constipation. Navaratri fasting can be seen as a way of detoxifying the body. By consuming lighter and simpler foods, the body can eliminate toxins and waste more effectively. Improvement in overall health and vitality could be seen as a result," says certified nutritionist Dr. Rohini Patil on the impact of fasting on our bodies.
ADVERTISEMENT
While there are variations in the types of foods that are allowed during Navaratri fasting depending on region and tradition, a common practice is to avoid a wide range of foods from grains to eggs. For many, consumption of dairy products increases due to abstinence from other food groups, so the question begs, can vegans fast for Navaratri? Below, Patil lists vegan-friendly foods that are nutritionally balanced.
Foods to consume to maintain a nutritionally balanced diet
Singhara Flour (Water Chestnut Flour)   
Singhara flour is another popular ingredient used during Navratri. A good amount of carbohydrates, calcium, and iron is present. It is also low in fat and high in fibre, which helps regulate digestion and keeps you feeling full for longer. Singhara flour is gluten-free and can be used to make a variety of dishes such as pancakes, puris, and pakoras.
Buckwheat Flour
Buckwheat flour is another great option for a vegan Navratri diet. It is a great source of protein, fibre, and essential amino acids. Buckwheat flour is also low in fat and gluten-free, which makes it a great option for those with gluten allergies. Pancakes, crepes, and bread can be made using buckwheat flour.
Sweet Potatoes
Sweet potatoes are a great source of complex carbohydrates, fibre, and vitamins A and C. They are low in fat and calories, which makes them a great option for those looking to lose weight. Baked, boiled, and roasted variations of sweet potatoes are comparatively better.
Fruits
Fruits are an important part of a vegan Navaratri diet. They are a power pact punch of vitamins, minerals, and fibre. Fruits and vegetables are low in fat and calories, which makes them a great option for those looking to lose weight. Some fruits that are commonly used during Navratri include apples, bananas, and papayas.
Coconut Oil
Coconut oil is a good source of lauric acid, which has been shown to have antimicrobial properties. Even though it is high in saturated fat but coconut oil also contains medium-chain triglycerides (MCTs), which are more accessible for the body to metabolise and use for energy. Coconut oil is also believed to have many health benefits, including improving heart health, boosting the immune system, and promoting weight loss.
Olive Oil
It is recommended to use a variety of oils in cooking to ensure a balanced intake of healthy fats. Olive oil is a good source of vitamin E and has been shown to have anti-inflammatory properties.  It is high in monounsaturated fats, eventually a boon for heart health. Olive oil is very beneficial, it promotes good heart health and nullifies heart diseases and strokes.
The nutrition expert concludes by saying, "It is important to note that while a vegan diet can be healthy, it is important to ensure that you are getting all the nutrients your body needs during the fast. Some nutrients that may be lacking in a vegan diet include protein, iron, calcium, and vitamin B12. It is recommended to consult a healthcare professional to ensure your nutritional needs are being met during the fast."
Also Read: How one should modify their exercise regime and diet while fasting Are you fasting for Chaitra Navaratri?