Mumbai monsoon is synonymous with gulping down mugs of soul-satisfying hot chocolate. If you are looking to enjoy the rain by sipping on hot chocolates, head to these 5 cafes in Dadar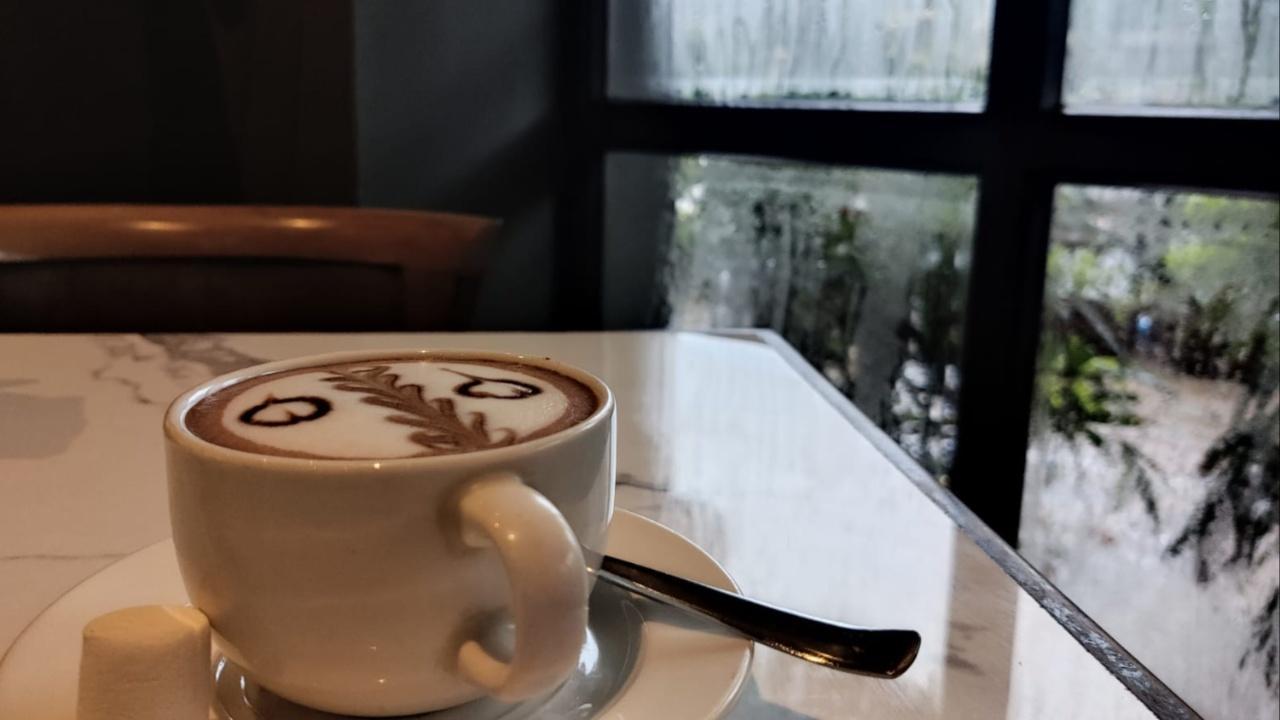 Head to these cafes, especially after a tiring day at work to wind down over a steaming and comforting cup of hot chocolate.  Photo Courtesy: Aakanksha Ahire
Heavy downpours and cool breezes have taken over the city marking the onset of a chilly monsoon in Mumbai. Needless to say, Mumbaikars have already begun indulging in a variety of snacks and not to mention hot beverages like kadak adrak waali chai. For this writer though, Mumbai monsoon equals gulping down mugs of soul-satisfying hot chocolate.  
A rainy day combined with the occasion of World Chocolate Day 2023 which is celebrated on July 7 every year, is a perfect reason to indulge in some chocolatey goodness. On this day the writer, a Dadar resident since birth, decides to go on a hot chocolate spree hopping from one café to the other trying out some of the best hot chocolates in Dadar. 
ADVERTISEMENT
A place known for serving authentic Maharashtrian cuisine like misal pav of Aswaad restaurant, masale bhaat of Prakash Hotel, kothimbir vadi of Gypsy Corner or Ashok's vada pav, Dadar is now also home to many fancy cafés. The café culture earlier uncommon among Dadarkars has become a popular and preferred choice, especially for the young. The writer is one of them. 
If you are loving the Mumbai rains and wish to enjoy them to your heart's content, sipping on these hot chocolates from the cafes of Dadar will be a great choice. 
The Chocolate Heaven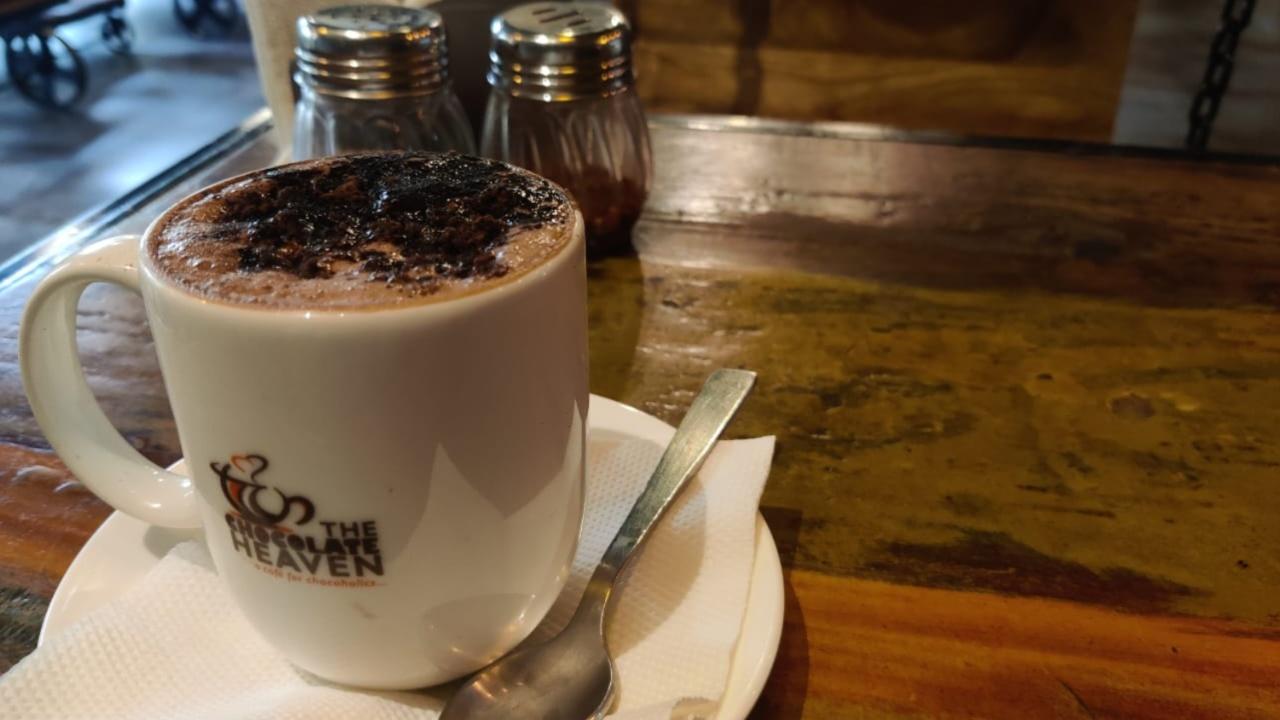 Brownie hot chocolate. Photo Courtesy: Aakanksha Ahire 

The name does complete justice to all things chocolate served at this café. Located near Shivaji Park, the café is a perfect hangout place for friends and couples. If you are in for a unique variety of hot chocolates, this place is unmissable. They serve 6 different varieties of hot chocolate with whipped cream and optional marshmallows. 
The writer couldn't get enough of the brownie hot chocolate she ordered for herself. The richness of crumbled brownie chunks in a creamy hot chocolate instantly calmed her mood with just by a sip. With the perfect level of sweetness and a decent quantity of servings, this one ranks as her favourite chocolate drink in Dadar. 
On the menu: 
Classic hot chocolate
Dark hot chocolate 
Brownie hot chocolate 
Strawberry hot chocolate 
Caramel hot chocolate 
Nutella hot chocolate 
Cost: Rs 200-210 

Address: Shop no 96, Cadell road , near Hinduja hospital, Shivaji Park, Asavari, Mahim, Mumbai, Maharashtra 400016
Home Chef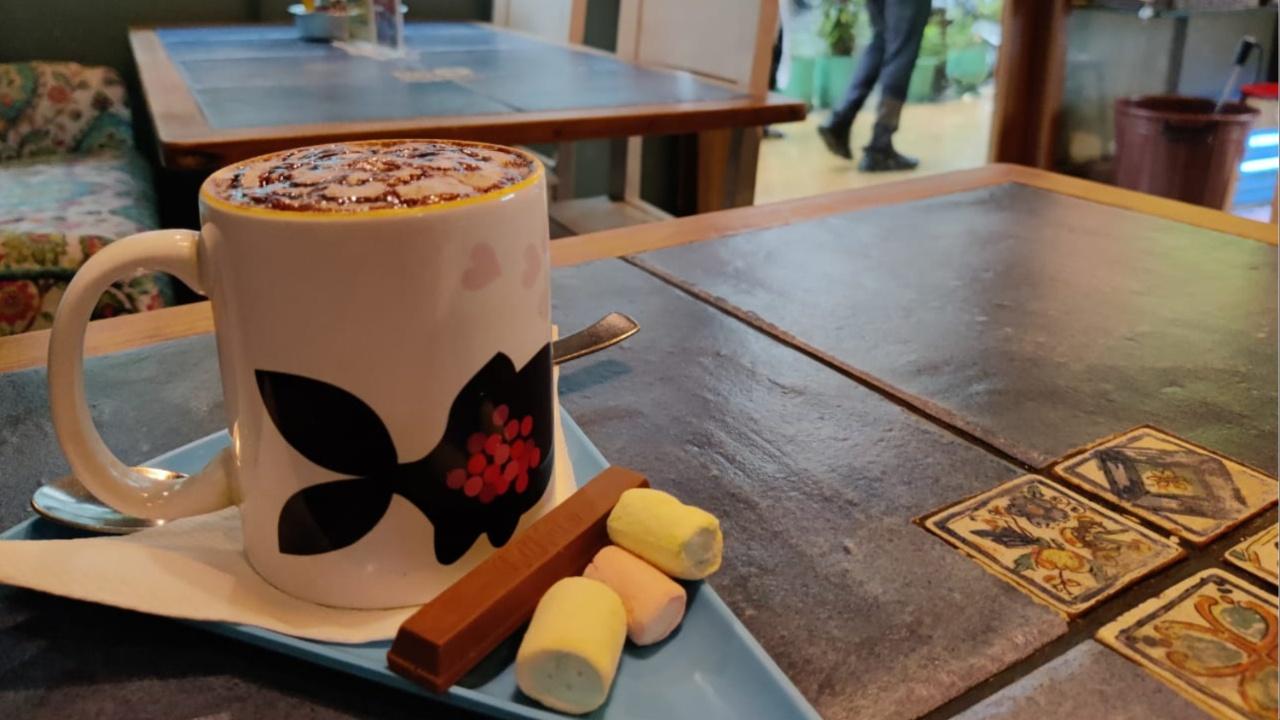 Cadbury hot chocolate. Photo Courtesy: Aakanksha Ahire

A beloved café of every Dadarkar, Home chef is a second home, an abode whose aesthetic and quirky interiors attract every passerby to try it out. Here the writer orders for herself Cadbury hot chocolate with marshmallows and a KitKat bar on the side. Here is a warning, this one is only for those who have a sweet tooth and love Cadbury. 
If you are someone who does not like their drinks too sweet, this might not be the best option but it is surely worth a try. I for one absolutely loved each sip of the delectable drink. 
On the menu: 
Cadbury hot chocolate 
Cost: Rs 230 
Address: Meher Premises, Shivaji Park, Dadar West, Dadar, Mumbai, Maharashtra 400028 
Nude Food Café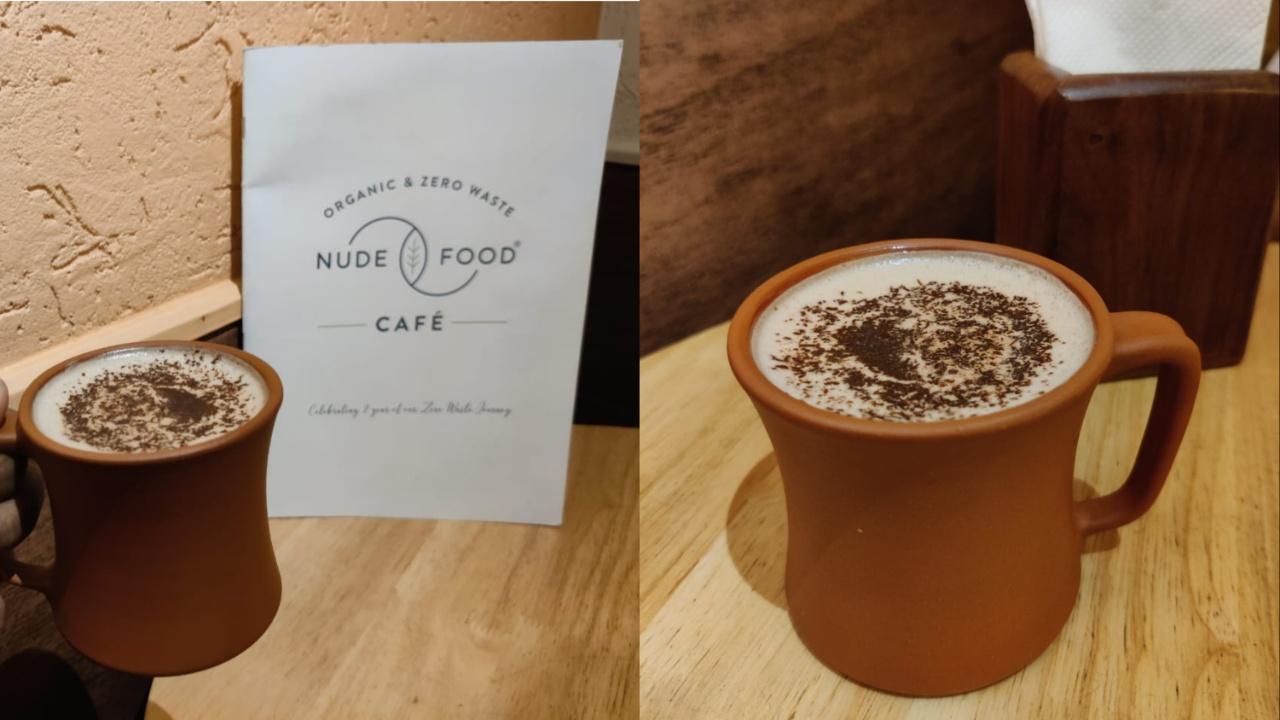 Hazelnut hot chocolate. Photo Courtesy: Aakanksha Ahire

A perfect place for a date and intimate meetings, Nude Food café prides itself as an organic, zero-waste and health-conscious eatery. The cafe is a relaxed space brimming with positive vibes. It should be mentioned that the hazelnut hot chocolate ordered by the writer was served to her in an earthen mug that complimented well with the values the cafe propagates. 
Just like the subtle interiors of the café, their hot chocolate too was subtle for the taste. A perfectly balanced hazelnut flavour combined with chocolate was an instant hit. What stands this one out from the rest is that it was low on sweetness making it a great option for those who steer clear of more sugar consumption. The café serves three kinds of hot chocolate so suit yourself. 
On the menu: 
Hot chocolate 
Hot chocolate hazelnut
Hot chocolate hazelnut with whip cream 
Cost: Rs 200-275 
Address: 364 Dhuru Lodge, Swatantryaveer Savarkar Rd, Dadar West, Prabhadevi, Mumbai, Maharashtra 400028 
Café Trofima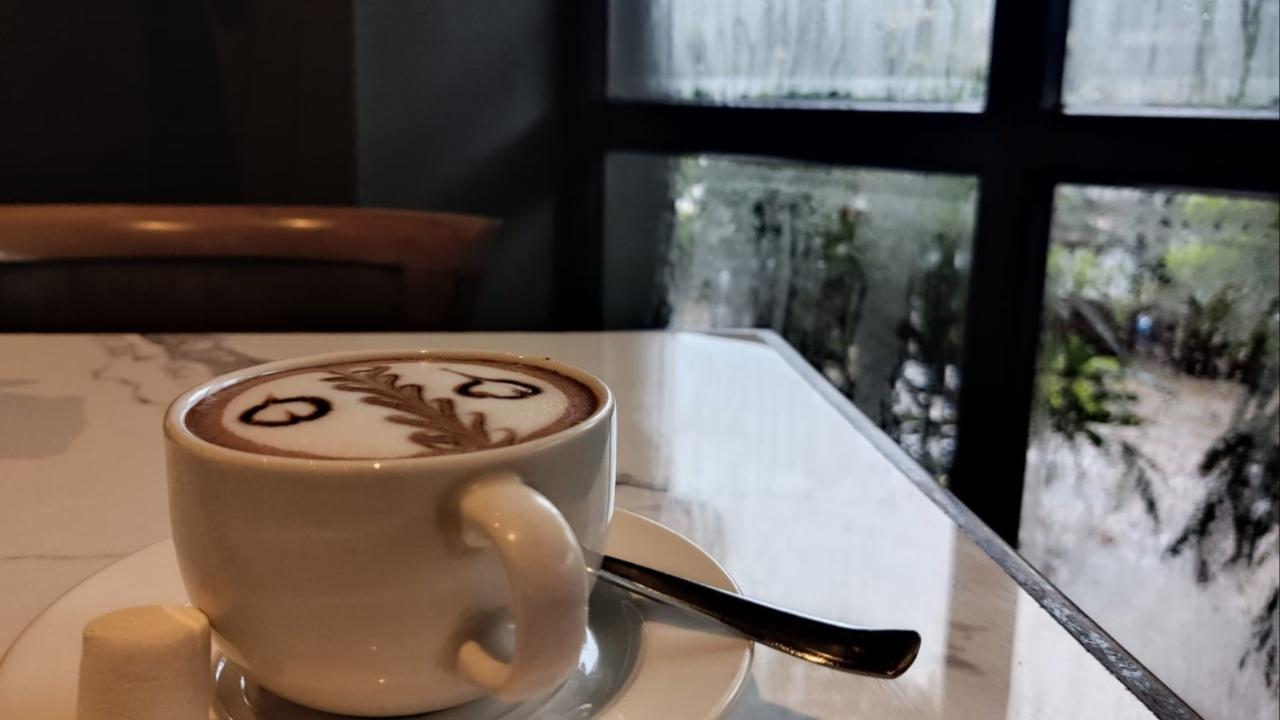 Nutella hot chocolate. Photo Courtesy: Aakanksha Ahire
 
Here, the writer ordered herself a Nutella hot chocolate. This is another café you can try for hot chocolate if you don't have a liking for sweets and sugar. Heavy on the milk and a decent flavour of Nutella, this hot chocolate was a rather simple one. It is perfect for a quick hot drink on the go. While their service took a while to serve the drink, the writer can certainly recommend this for those who are looking for a simple option in hot chocolates. The café serves three varieties.
 
On the menu: 
Traditional hot chocolate
Irish/Hazelnut hot chocolate 
Nutella 
Cost: Rs 200-220
Address: Raja Badhe Chowk Opp. Raja Rani Travels Shivaji Park Road Number 2, Lady Jamshedji Rd, Mumbai, Maharashtra 400016 
Costa Coffee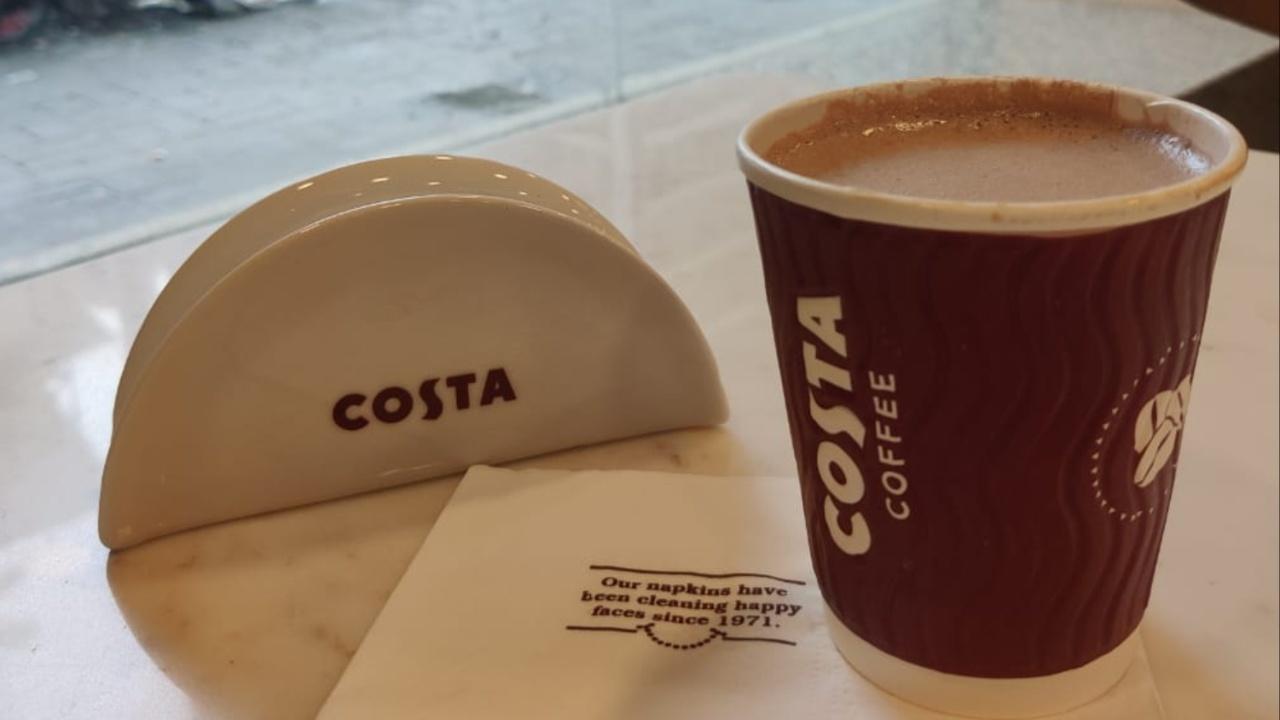 Signature hot chocolate. Photo Courtesy: Aakanksha Ahire 

Although this one is not an exclusive café in Dadar with its branches spread across the city, the writer chooses to give this a try since it has newly opened in the region. The hot chocolate here is a classic one. Heavy on the chocolate flavour, this standard hot chocolate is just perfect with the right amount of sweetness, the right amount of milk and just creamy enough to satiate a chocolate lover's cravings. However, this one is a bit more expensive than all the other ones. 
On the menu: 
Signature hot chocolate
Cost: 267 
Address: W, Shop No 6, Ground Floor, 377 Amarkunj society Veer Savarkar Marg, Shivaji Park, Old Cadell Rd, Dadar, Mumbai, Maharashtra 400028 
Head to these cafes, especially after a tiring day at work to wind down over a steaming and comforting cup of hot chocolate. 

 Mid-day online Lifestyle Features team reviews Mumbai eateries anonymously and pays for their meals.

Also Read: Chocolate sushi to Smoked Chocolate Martini: How Mumbai restaurants are innovating with chocolate in dishes and drinks
"Exciting news! Mid-day is now on WhatsApp Channels

Subscribe today by clicking the link and stay updated with the latest news!"
Click here!