From experimental cocktails to zero ABV alternatives, industry experts identify and outline how Indians have been drinking in 2022, and what's next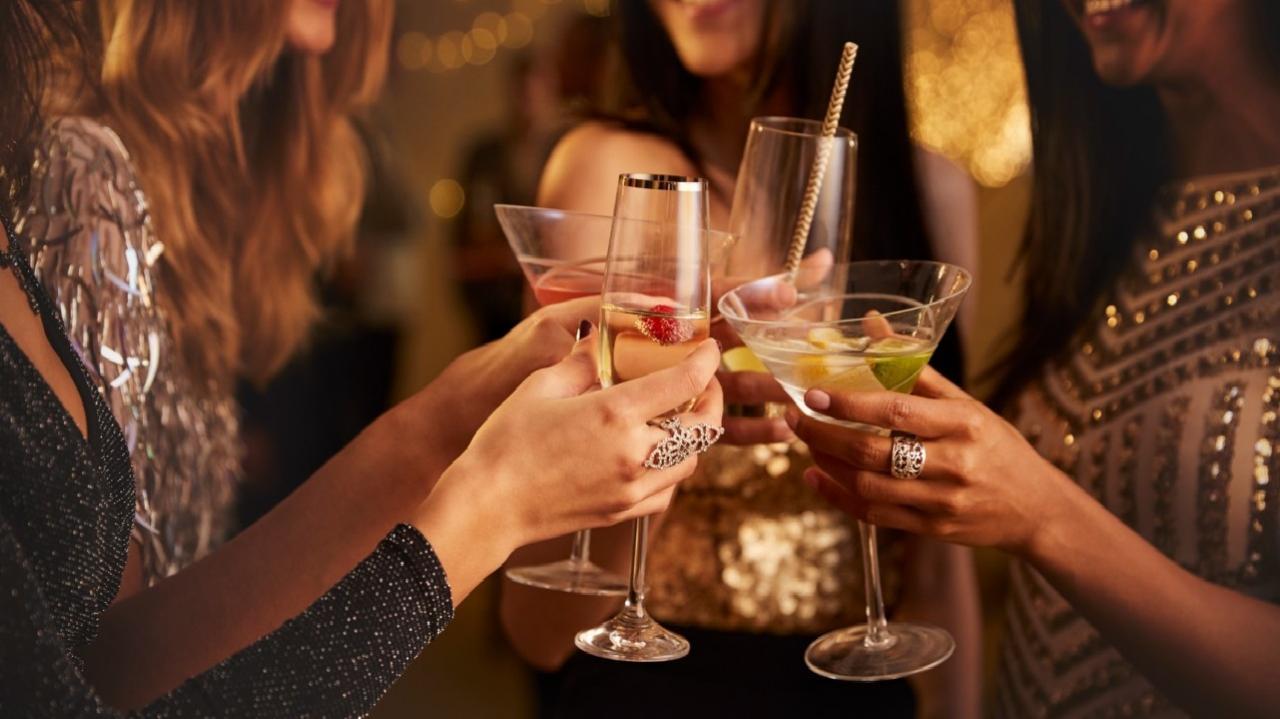 2022 was an important year for the alco-bev industry, as consumption patterns reverted to pre-pandemic levels. Experts outline the top drinking trends that emerged this past year. Photo/iStock
As Covid-19 restrictions subsided, and the world opened up, people started making their way back to bars, and restaurants. Driven by after-effects of being locked down, consumers have been willing to experiment with diverse flavour profiles, as well as refined cocktails, while the enhanced focus on health also permeated the alco-beverage market with zero ABV (alcohol by volume) drinks making it to shelves across the country.
Although, no conversation around what Indians have been drinking can be complete without the mention of gin, mixologists suggest another classic is on the verge on reinvention. To understand the nuances behind what and how Indians drink, we spoke to mixologists, and industry experts who shed light on consumer behaviour, and drinking patterns that have emerged in 2022, and predict what's to come.
ADVERTISEMENT
Consumers are splurging on premium liquor

It can be said that the pent-up demand has fuelled consumption of premium liquor which continues to grow in India. "I predict that the premium liquor market will experience a strong increase in growth. In 2022 we introduced 22 new brands (spirits and wines) with 26 labels in India, Hayman's Gin, Ashanti Spiced Rum, The Choya, a Japanese fruit liqueur, Tenjaku, a Japanese whisky and gin; and many others. As per our market research, consumers are now familiar with the nuances of the brands and the ingredients," says Hemang Chandat, sales director of Monika Alcobev.
Sustainability is gaining prominence
The move towards eco-friendly measures is across industries, and is starting to reflect in the alco-bev industry as well. While Monica Alcobev introduced Bushrums, the country's first sustainable rum in 2022, industry-giant Pernod Ricard also launched industry-first initiative #OneForOurPlanet championing the cause of sustainable packaging.
"While premiumization has consistently been a key trend over the past few years, it will continue to do so but not in isolation. Consumers are also gravitating towards eco-conscious choices and are seeking brands and products that bolster a sustainable impact on the environment and planet at large. By removing mono-cartons across our brand portfolio, and inspiring consumers to make more eco-conscious purchase decisions, we hope to have nudged the industry to evaluate its impact on the environment and integrate sustainable practices into their businesses," shares Kartik Mohindra, chief marketing officer, Pernod Ricard India.
Tequila on the rise
As per Chandat, another brewing trend is that of sipping tequila. In essence, this means sipping it rather than taking a shot. He shares, "Tequila can be added to a wide range of beverages to enhance their flavour. In the upcoming years, the market for tequila is anticipated to expand in tandem with rising demand."
According to Latesh Kotian, beverage director at Silly, 2022 saw tequila finding a new reputation this year. "Tequila went from a nightclub shot to a cocktail favourite real quick. Tequila is a versatile and diverse spirit that has incredible flavours which make it the perfect base to experiment with. Although, there is still a lot to be discovered in the tequila cocktail segment, it is surely on its way of becoming the next gin for Indian cocktail connoisseurs and consumers."
Low and zero ABV beverages are finding audiences
Owing to an enhanced focus on wellness, non-alcoholic distilled beverages have taken off across the world—and are finding audiences in India. Vansh Pahuja launched Sober, India's first distilled non-alcoholic spirit brand in November 2021. Amidst the Indian gin revolution, they started off with a classic gin which replaces a traditional spirit 1:1 - minus the sugar, calories or any hangovers.
"Having just completed a year of Sober, I've observed widespread awareness amongst modern day consumers, who are slowly shifting from an alcohol heavy lifestyle to a more wellness focused lifestyle, making room for brands like Sober which offer zero ABV alternatives to everyday spirits. With the drinking trends changing regularly, consumers are becoming more aware about what's available in the market, thereby creating a huge demand for brands like ours to enter and flourish. We have been able to sell out each time with a new product launch. Now we have three products on our portfolio: Sober Gin, Sober Pink Gin and Sober Rum, and each one of them has been well received by the audience," shares Pahuja.
Safe to say, Sober's quickly expanding portfolio is a testament to the burgeoning demand of zero ABV beverages. Mohindra agrees, "As one of the fastest growing alco-bev markets globally, India is witnessing its modern consumers' growing preference to drink less but being open to experiments."
"To cater to the growing demand for low alcohol drinks, especially for our health-conscious consumers, we recently introduced a non-alcoholic wine 'Jacob's Creek Unvined' in two variants to further build the category.  There is a palpable consumer attraction across India for these categories and Tier 2 cities represent an additional robust source of growth," concludes the marketing expert.
Wine is in vogue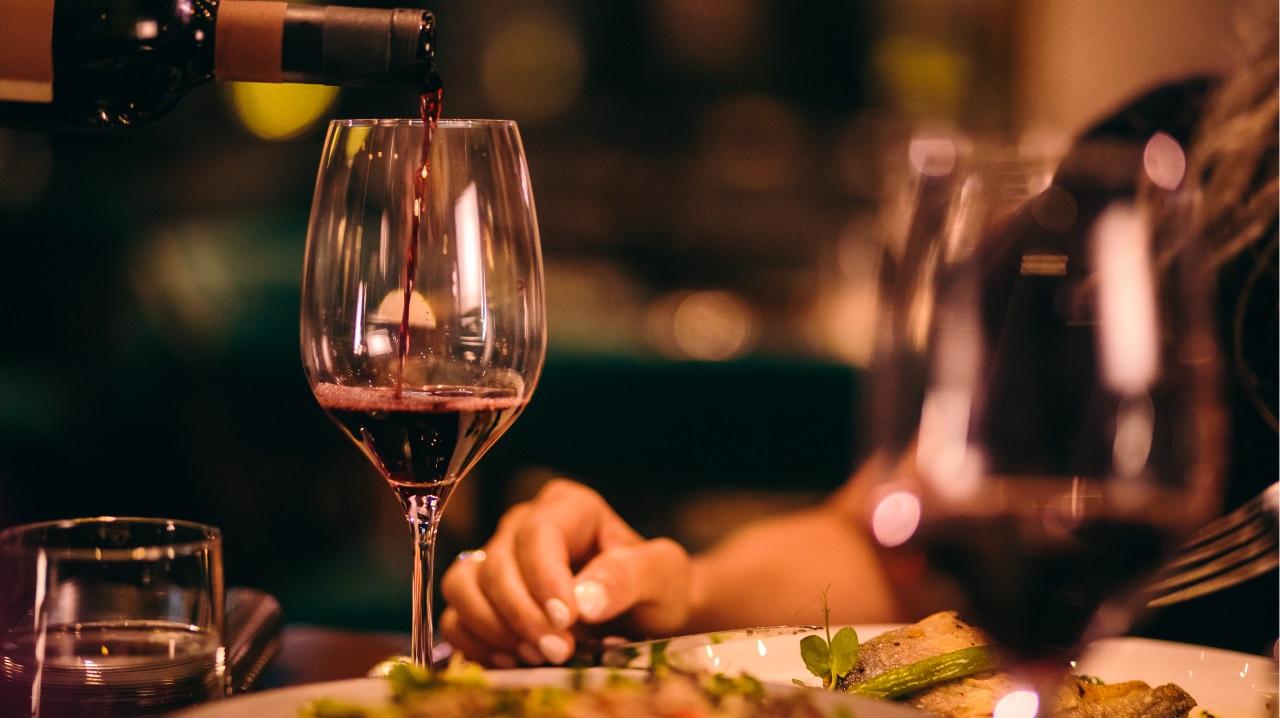 The appetite for wine has been increasing in India, as people travel abroad and develop a taste for different wines. Photo/iStock
As people travel more, they acquaint themselves with a variety of international wines, and are willing to experiment with their preferences according to Ketan Upadhyay, level 2 wine sommelier and manager at Joshi House. "The guests that travel abroad have a fair bit of knowledge about wine. We have noticed that more people are getting into wine culture and want to learn more about wine. Guests at the Joshi House are ready to explore more wine because Joshi House is in its way a wine boutique and serves international cuisines. We do educate them about the wine as on our wine menu, we have lot of grapes varieties by the glass and by the bottles. If we see from the consumer point of view they are looking for particular country and grape while some are ready to explore the different grapes for example Xinonavro - from Greece, Barbera - from Italy, Touriga Franca- from Portugal, Gruner Veltliner from Austria, Alberino from Spain, Sake from Japan. Many guests also love drinking Prosecco, as well as Rose sparkling wine."
Immersive experiences
"The use of artificial intelligence and augmented reality technologies has increased consumer interaction," poses Jayesh Kathuria, co-owner of The Liquor Store. At their Navi Mumbai space, they provide digitally evoked displays for independent walk-throughs to project an AR immersive catalogue of a label to elevate shopping into an immersive, interactive experience that takes the consumer through unique sampling, and cuisine pairing.
Kathuria explains, "We are in an age where we have all the information at our fingertips due to enhanced connectivity through our mobile phones, the AI system just takes this one step ahead to the next logical conclusion of enhancing your interactive experience by giving you the freedom of self-exploration, and self-education of our premium liquor section. There are capable employees on hand to assist the customers at all times, but if one prefers to browse and explore on their own, the AR system will answer all their questions."
Also Read: A glimpse of India's diverse and evolving gin culture