As the world observes World No Tobacco Day today, to raise awareness on the harmful and deadly effects of tobacco use, we spoke to Dr Deepak Khanna - Consultant Head and Neck Cancer Surgeon, on the relationship between cancer and tobacco smoking and the ways one can detect early signs of oral cancer.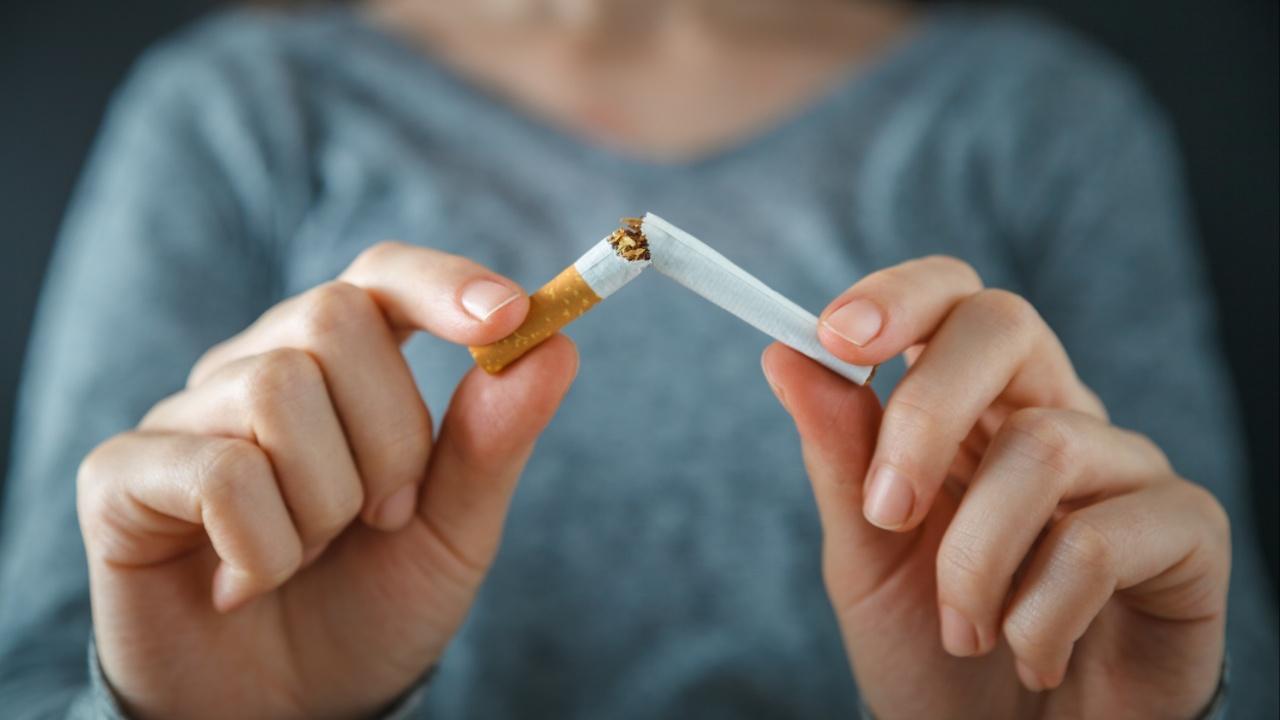 As per World Health Organization, cigarette smoking is the most common form of tobacco use worldwide. Photo Courtesy: Pixabay
"When one smokes, he or she is not only at the risk of lung cancer but even the cancer of the oesophagus, stomach oral cavity and many more.", warns Dr Deepak Khanna, Consultant Head-Neck Cancer Surgeon at Medicover Hospitals, Navi Mumbai. 
In his career of more than twelve years, Dr Khanna has had a long history of serving patients suffering from oral cancer. A common pattern that he has observed is that a majority of oral cancer patients have had a history of tobacco consumption. "A significant number of people getting diagnosed with oral cancer have a record of smoking a pack of cigarettes or consuming chewable form of tobacco. Hence, quitting smoking is the best way to lead a healthy life." states the acclaimed cancer surgeon. 
ADVERTISEMENT
It is a common belief that smoking just one or two cigarettes a day isn't harmful. But according to the doctor, this is one of the biggest myths. "Whenever you are smoking a cigarette, you are taking around 30 carcinogens per cigarette. It is a very wrong belief when people think that they can smoke just one cigarette or two in a day and still can get away", explains Dr Khanna. 
Numerous studies have indicated growing oral cancer cases in the country. As the world observes No Tobacco Day today, it is important to note that the increased tobacco consumption is known to be one of the major reasons behind this rising trend. However, when it comes to the dangers of smoking tobacco, experts warn that the dangers are not only restricted to oral cancer but several others. 
Spotting any cancer at an early stage saves lives. When it comes to oral cancer, according to Dr Khanna, these are the symptoms to watch out for. "Non-healing ulcers of mouth or throat, loosening of teeth, lump in the mouth or jaw, numbness in the chin or lip area, swelling, red or white patches in the mouth, sore throat, jaw pain, swallowing problems, ear pain, mouth pain, lump inside the mouth, and a lip or a mouth sore. You need to consult the doctor immediately when you notice these symptoms. Delaying treatment can worsen one's condition."
With the recent developments in health technology and medical research, a cure is very much possible if diagnosed early and treated appropriately. But as they say, prevention is better than cure, Dr. Khanna suggests the following to get over tobacco addiction and keep diseases at bay. 
"Quitting smoking and consumption of any form of tobacco is the need of the hour to keep cancer at bay. Smoking harms the vital organs of the body including the heart, digestive system and lungs and is also responsible for type 2 Diabetes and Ophthalmic diseases. So, replacement therapy such as nicotine gums, patches, black coffee, avoiding a smoker's company, physical exercises when you have a high urge to smoke, yoga, and a healthy diet are key factors that can help you to stay away from smoking. Take charge of your health, quit smoking, and add more years to your life.", concludes Dr Khanna.