Guzzling down beer at Oktoberfest is on every tippler's wishlist. But with city pubs celebrating the fiesta, a chef sheds light on the German gastronomic delicacies that are a must-have, along with a recipe to try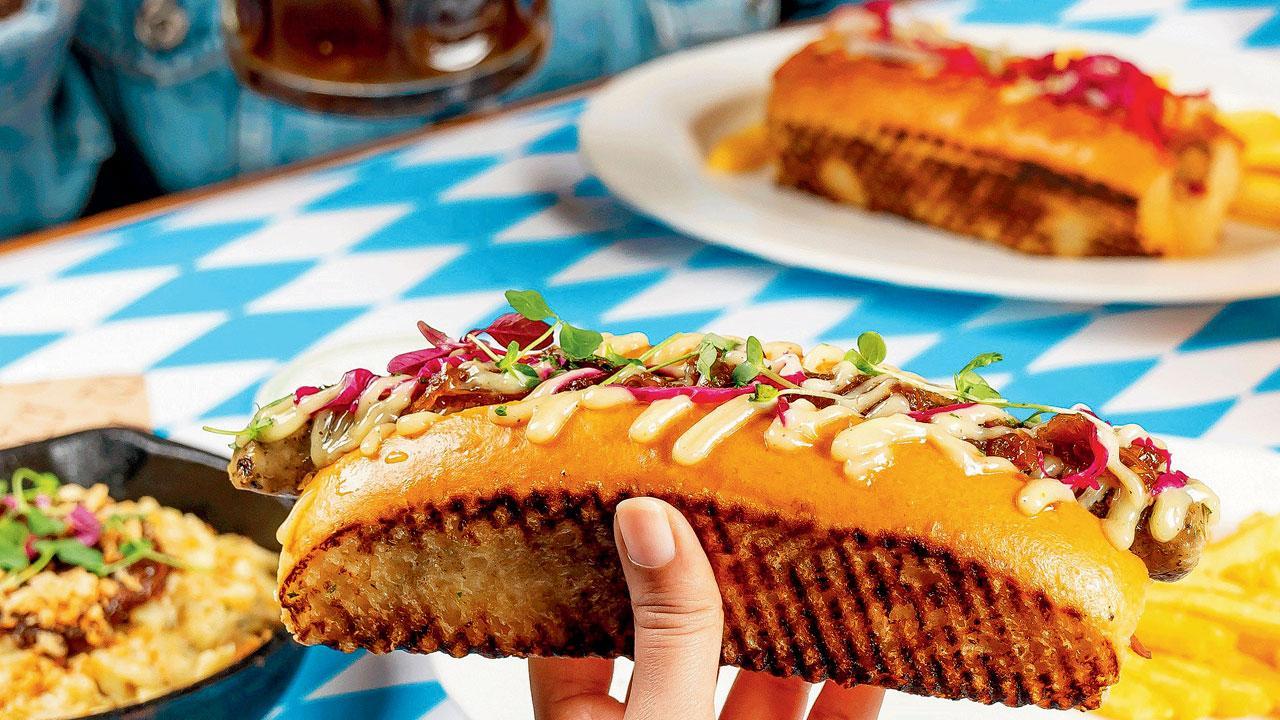 Nurnberg hot dog roll
Every year, for two weeks, Munich hosts a lager, err, larger-than-life festival — the Oktoberfest. Free-flowing beer, music and dance, folksy costumes and drinking games define the cult fiesta that originated in 1810 and signifies the Bavarian sense of gemutlichkeit or cordiality. Apart from the two million gallons of beer consumed at the fest, revelers enjoy a variety of German treats in Munich, as well as in various global cities which now celebrate the festival. Abhishek Pednekar, executive chef, Woodside Inn, that is joining the September 17 to October 3 celebrations, highlights some of these festive dishes.
ADVERTISEMENT
Nurnberg hot dog roll
Oktoberfest or not, this classic hot dog roll cannot be missed. It brings together a delicious combination of brioche hot dog rolls, stuffed with German Nurnberg sausages, sauerkraut, onions and lettuce.
Ingredients
>> 90 gm Nurnberg sausage
>> One piece Brioche hot dog roll
>> 30 gm caper berry mustard 
>> 30 gm garlic aioli
>> 10 g iceberg lettuce
>> 150 gm French Fries
>> 20 gm butter
>> 30 gm sauerkraut
>> 20 gm caramelised onions
>> Parsley 
Method
To make sauerkraut, finely chop raw red cabbage that has been fermented with beetroot, carrot, cumin seeds, green peppercorn, white vinegar and some seasoning. Now, season and marinate the sausage. Grill it on a preheated griller till it is evenly cooked. Cut the brioche roll down the middle and toast it with butter. Apply caper berry mustard on the roll, followed by garlic aioli. Layer it with shredded iceberg lettuce, then sauerkraut and place the grilled sausages on top. Garnish with drizzled garlic aioli, caramelised onions and sauerkraut. Serve with crispy French fries.
Currywurst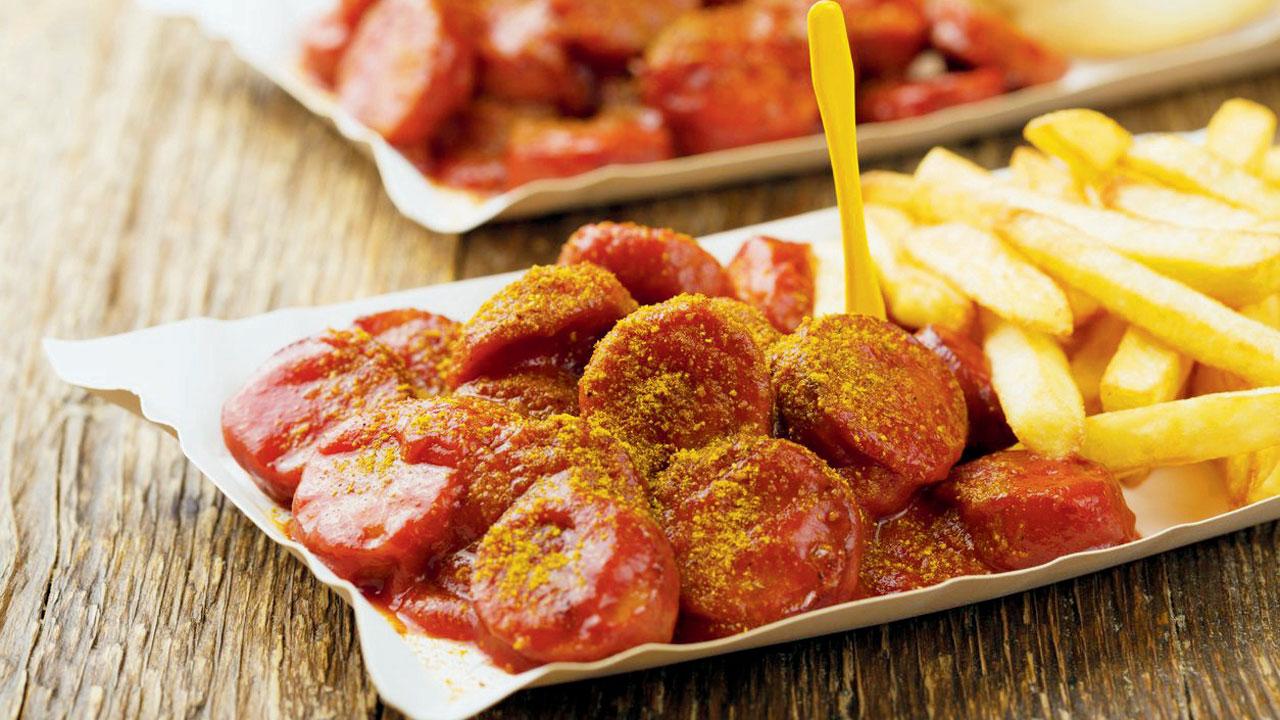 A flavour-bomb that one can binge on endlessly is currywurst. "It originated during World War; it was made by a housewife for the soldiers who were rebuilding the country and it was an instant hit," shares Pednekar. The dish comprises gravy, which basically blends ketchup and curry spices, and is served with grilled sausages, cut into bite-sized chunks.
Kartoffelsalat
Comforting and carb-loaded, kartoffelsalat or potato salad is a household recipe consumed during Oktoberfest, shares Pednekar. It's a tangy, savoury dish with vinaigrette-smeared potatoes, typically accompanied by crispy bacon. It's tossed along with mayo, raw vegetables and herbs. "We serve it with sour cream and mustard, crispy bacon and kale lettuce," he adds.
Apfelstrudel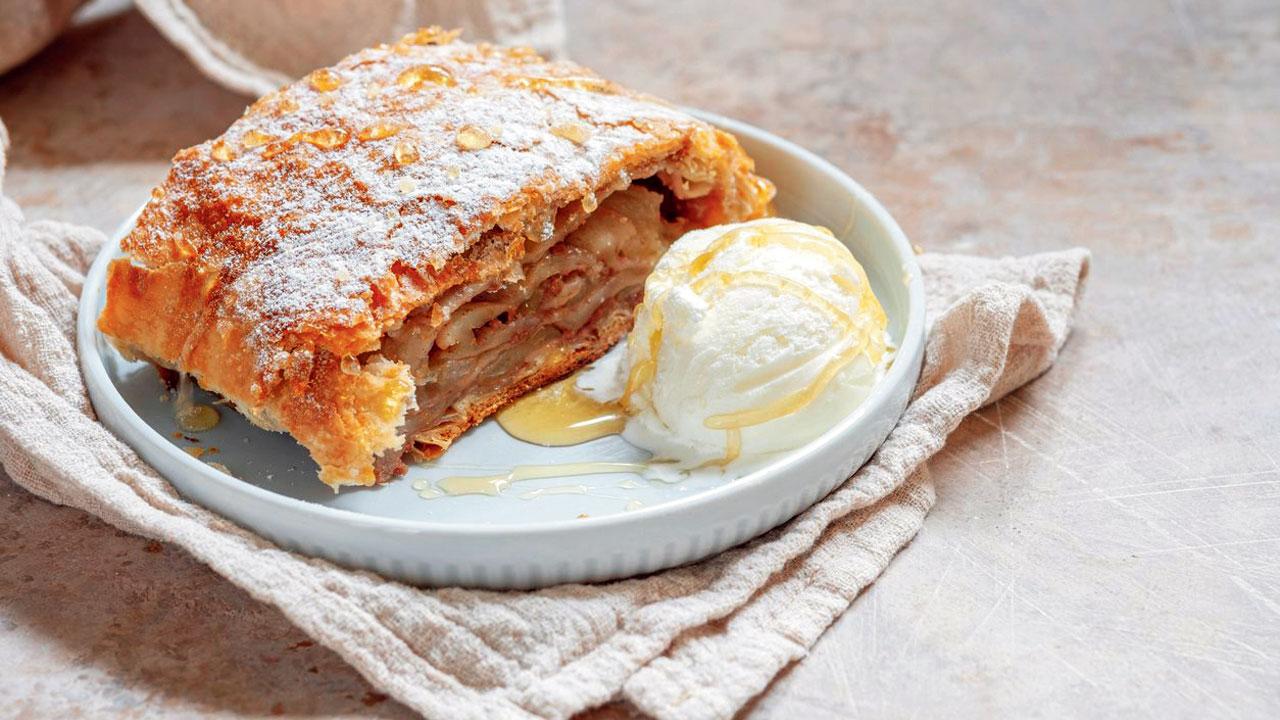 A sweet Oktoberfest treat, apart from the ubiquitous pretzel, apfelstrudel or apple strudel comprises layered phyllo pastry with a filling of stewed granny smith apples, raisins, cinnamon, butter and cashew nuts. Pednekar likes to add a dollop of ice-cream to garnish the dessert.
Schnitzel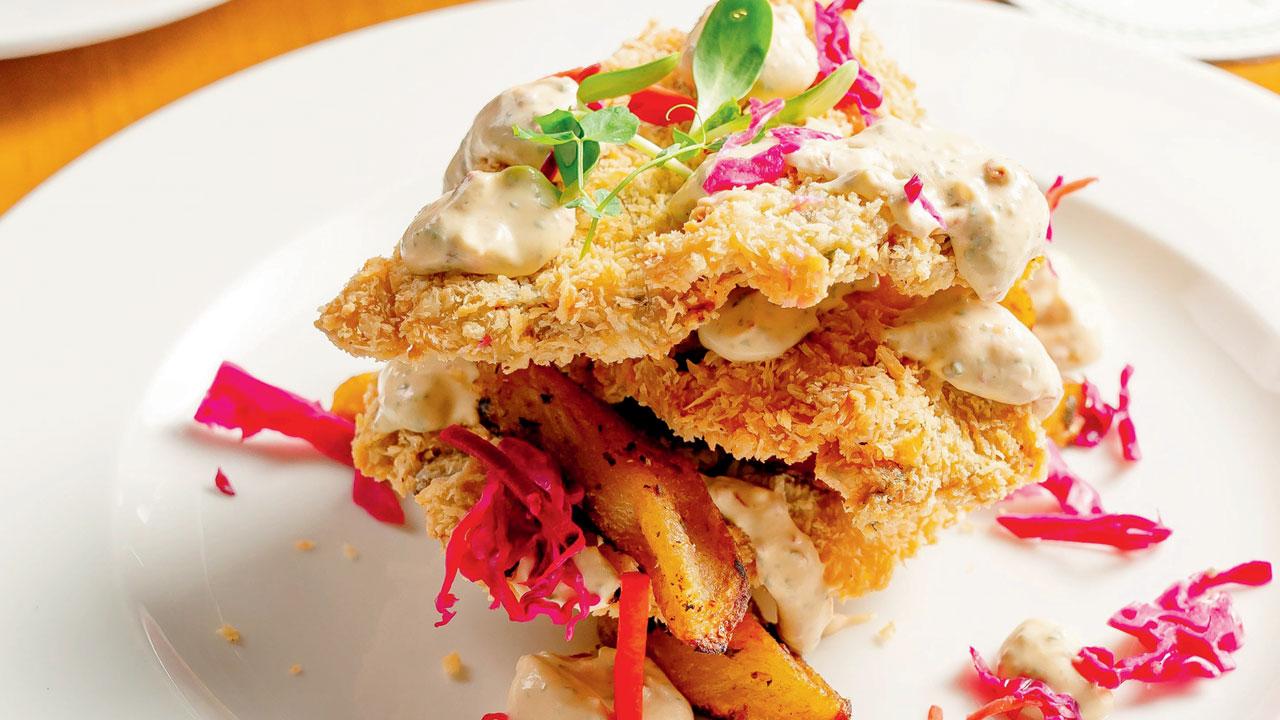 Quintessentially German, schnitzel is a thinly sliced, pounded meat which is breaded and served with fries or pommes, gravy and spatzle or egg noodle/pasta.
Pitcher perfect
Dig into Woodside Inn's Oktoberfest feast which includes dunkel onion soup, vegan hot dog roll, Hefeweizen-marinated stuffed pork roast, helles lager, rauchbier weizen and marzen lager.
Till: October 9
At: Colaba, Bandra and Andheri outlets.
Drive away from the city to Karjat-based Common House and sip on a glass of rauchbier and soak in the greenery outside.
From: First week of October
At: Oleander farms, Karjat.
German brews such as New England IPA, white zen and doppleganger are pouring at Gateway Brewing Company.
At: Ground Godrej Unit No 3, G Block Road, BKC.
Call: 9930239169
Enjoy beer toddy, beer spritz, golden shandy and more brews along with German nosh like schnitzel, mash and bangers, potato pancakes, pretzel and more at Glocal Junction.
At: Worli, Andheri and Malad outlets.
Sip on special beers crafted by Igloo Craft Beers. Choose from dabble dubble (in pic),  a complex Belgian style with deep aromas of spices and dark fruits, or choose Ludwig's party festbier — one of the styles served at the Oktoberfest which kicked off as a wedding party for Prince Ludwig.
At: Shop 3, Cubic Mall, CG Road, Chembur.
Log on to: igloocraftbeers.com
"Exciting news! Mid-day is now on WhatsApp Channels

Subscribe today by clicking the link and stay updated with the latest news!"
Click here!