Millets have been trending among the health-conscious, and with them Maharashtrian bhakris are also returning as a preferred staple. A home chef shares tips and a recipe to try out at home
Zunka with white millet bhakri
Ever since 2023 was declared the Year of Millets by the United Nations, it has opened another door for the health-conscious to follow even healthier diet trends. Not only are individuals getting educated about its benefits but they are also rediscovering traditional Indian foods that got phased out due to the fast food revolution. As a result, millet bhakris have also been creating a buzz on social media. While this staple in Maharashtrian homes is common in rural areas, its growing popularity in metros is a win-win for the bread.
Priya Chavan (inset) from Kandivali East, who runs a home food venture, Priya's Kitchen, agrees that it is high time millet bhakri got its due. She reveals that her family has always been eating millet bhakris for their meals. "While it is an alien concept outside Maharashtrian homes, I hope this trend makes more people aware about this nutritious food item." She specialises in preparing classic Maharashtrian food and reveals that since the lockdown, demand for millet bhakris have increased. "People have begun patronising these soul foods over lavish dishes in a  big way."
Jowar Bhakris
Serves: 4 to 5 people, preparation time: 15 to 25 minutes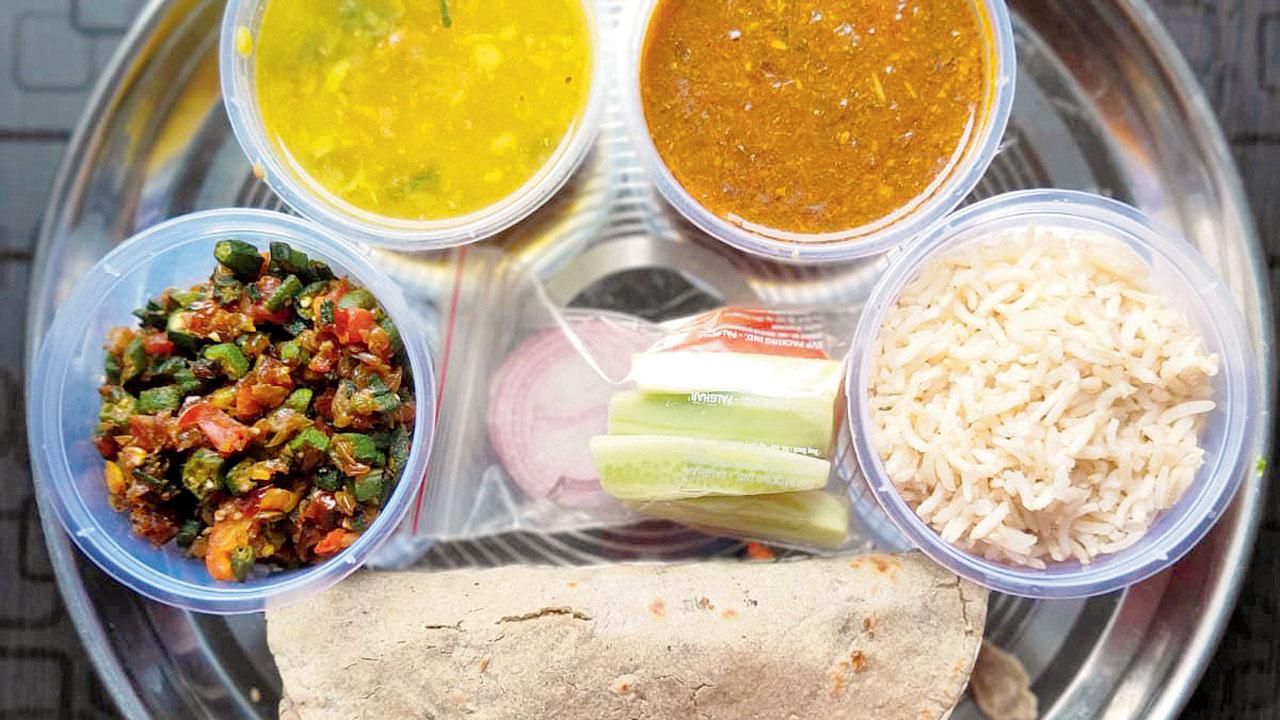 A typical millet bhakri thaali
Ingredients
>> 4 medium cups of jowar flour
>> 2 tsp sesame seeds (optional)
>> 1.5 cup boiling water
>> 1 tsp ghee
Method
Add sesame seeds to the flour to enhance the taste of the bhakri. Boil the water well and add ghee. Pour a cup of water over the flour and keep the remaining water aside. Mix flour and water with a spoon and let it cool a bit. Knead the dough and make four to five equal sized balls. Spread a little extra flour on the rolling board so the dough does not stick. Keep the bhakri size small as it may crack at the ends. Once rolled out, place on a hot tawa and apply water on the top of the bhakri before flipping on the other side. Let it cook a bit and then put it on a direct flame to fluff up. Other millet types can also be used to prepare this recipe.
Expert tips
>> For any millet bhakri, be it jowar, bajra, ragi or any other variety, it is better to prepare the dough in piping hot water to make the bhakris soft.
>> Adding ghee and sesame seeds to the dough is good for health.
>> Dabbing out the dough into a round bhakri with your hands is always recommended over rolling it with a pin as that might cause cracks.
>> Applying water while roasting avoids floury taste.
>> A sign of a well-made bhakri is when it fluffs up.
>> Jowar or white millet, and ragi or finger millet can be eaten throughout the year. Leafy veggies pair best with ragi while jowar can be eaten with zunka or chutney.