Inspired by Vietnam's lantern festivals held around full moon, we drop by a city eatery to celebrate with turmeric fried rice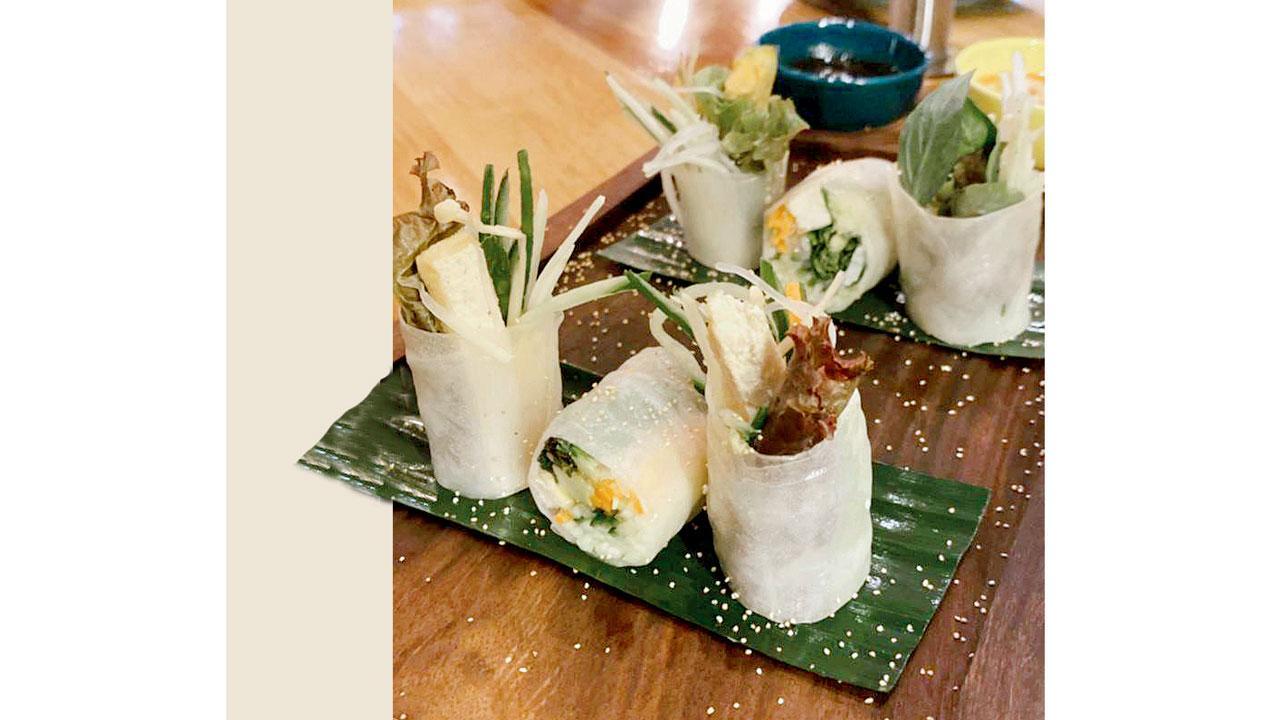 Cuo'n banh trang. Pic Courtesy/Karen Lisa
A long time ago, we attended a Vietnamese food festival in the city. The food was part of a larger buffet, and we wore the non la (conical leaf hat) but honestly, it wasn't the best place to comprehend the simple yet complex flavours of Vietnamese cuisine. We had our Vietnamese rolls, tasted the pho, and left. So, this time when we heard that Nho Saigon was hosting a Lantern Festival in the city, we decided to delve a little deeper into understanding the nuances of the food and culture.
Vietnam's strong Buddhist heritage gives significance to the full moon, and a specific lantern tradition originated during the 16th and 17th centuries in the port city of Hoi An. Crowded with traders from all over the world, this trend started with the Japanese traders who brought with them various kinds of lanterns to hang in front of their homes. In a similar effort to bring luck to their homes, the locals started to imitate this. Since then, Hoi An has maintained its rich cultural diversity and is now well known for its lanterns. The monthly full moon celebrations and lantern festivals are believed to have been combined in 1998 by the local government, and since then, both Vietnamese citizens and foreign tourists have  flocked to Hoi An, an ancient city cut through by canals, to take part in the festivities.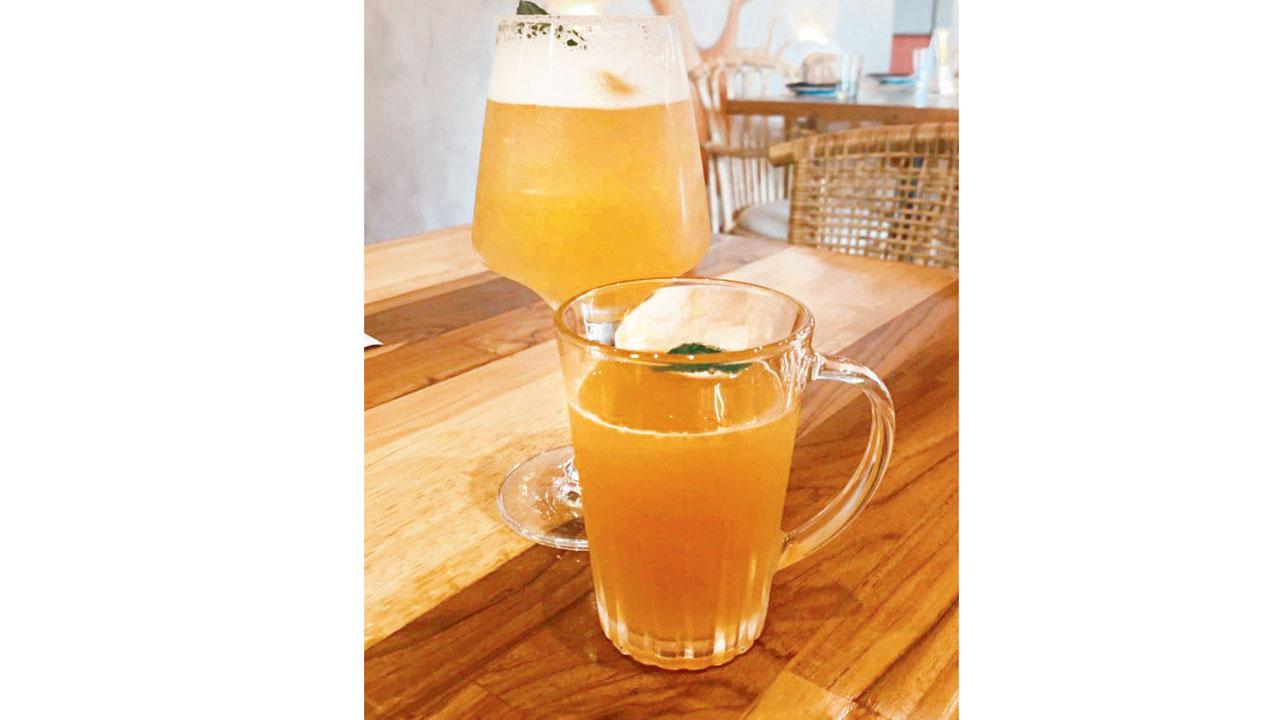 (Left) Tropical paradise, Flora dora
At Nho Saigon, we kick things off with tropical paradise (white rum, kaffir lime tincture, pineapple shrub, citrus, campari; Rs 600) for our friend, while this teetotaller writer settles for flora dora (orange juice, elderflower syrup, citrus and kaffir lime; Rs 450) which turns out to be overpoweringly sweet. The meal starts with cuo´n banh trang (Rs 395) — summer rice paper rolls with lettuce, herbs and fresh vegetables. 
The chef de cuisine, Aniruddha Patil, points out how traditional Vietnamese cooking is characterised by the use of fresh ingredients, herbs and vegetables and has interesting textures. "Dairy and oil are at a bare minimum," he explains. We also try the chicken version that the senior sous chef, Gautam Biswa, insists we taste with fish sauce, a predominant table condiment in Vietnamese homes. We sample both and yes, the difference is stark, which is what makes the cuisine distinct. However, it isn't for those who can't stand the strong stench.
Next, we delve into do co ve xao bo (Rs 395) or green beans and water chestnuts. We love the play of crisp chestnuts with perfectly steamed French beans, tossed in a light sauce. We are inspired to try this simple dish at home as well. What works beautifully for us is ga roti — crispy roasted chicken (Rs 695) served with Hoi An-style turmeric fried rice, which the chef admits is seasoned to suit the Indian palate. 
"When playing with flavours of another country, it is important to only add so much that it adjusts to the Indian taste profile, but you can't completely deviate from the true flavours. It won't do justice to the dish," explains Biswa. Cha ca (Rs 795), pan-grilled turmeric fish with fresh dill leaves comes slightly over-seasoned for our palate but is extremely flavourful. We end with aromatic pot rice (Rs 755) that we're too full to polish off, but knowing we would regret sending it back, we pack it home for dinner.
For dessert, we taste Vietnamese che Thai (Rs 395) with pandan jelly, water chestnut and litchis in sweetened coconut milk. Although we felt it could be skipped, the tiny coconut candies made with desiccated coconut and condensed milk are delish. To settle things, we sip on Vietnamese cold coffee (Rs 300) and walk around for a few minutes before heading home after the South East Asian feast.
On: October 13 to 23
At: Nho Saigon, BKC
Call: 7718850030
Three must-try dishes at the festival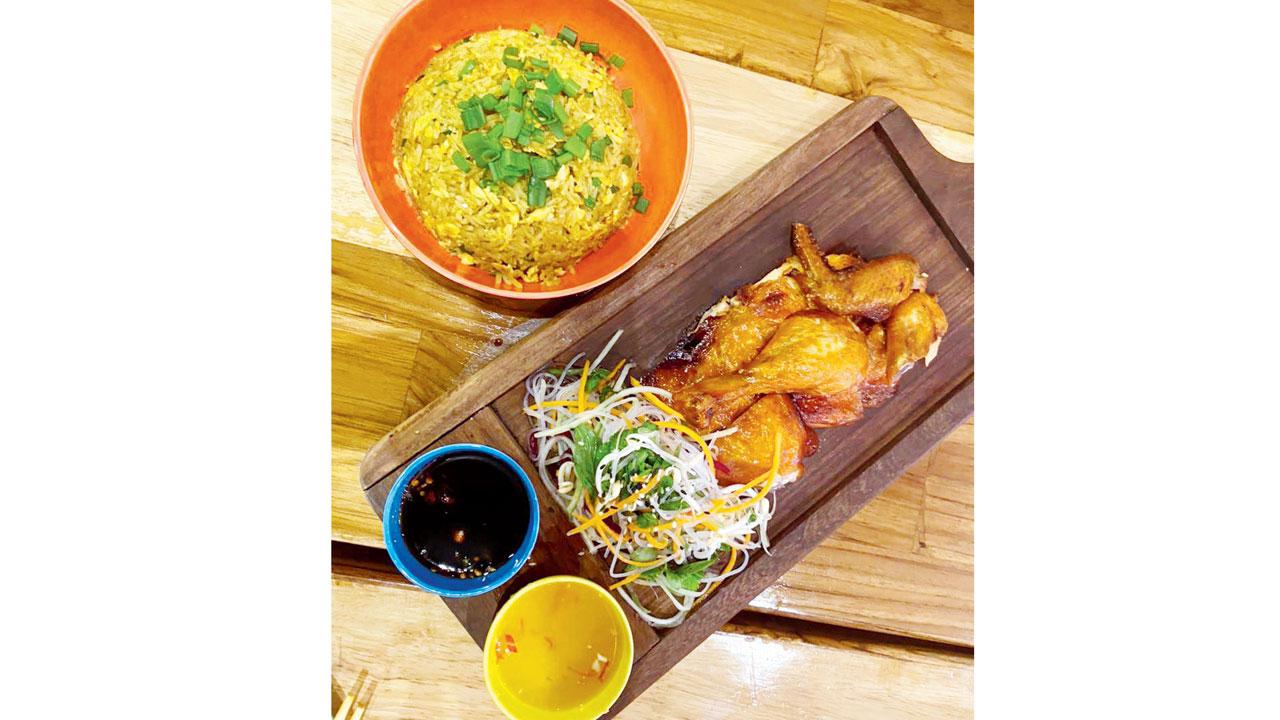 Ga roti: The chicken is marinated for 24 hours in spices to ensure that the flavours seep deep into the meat — the crispy skin of the roast packs quite a delicious crunch.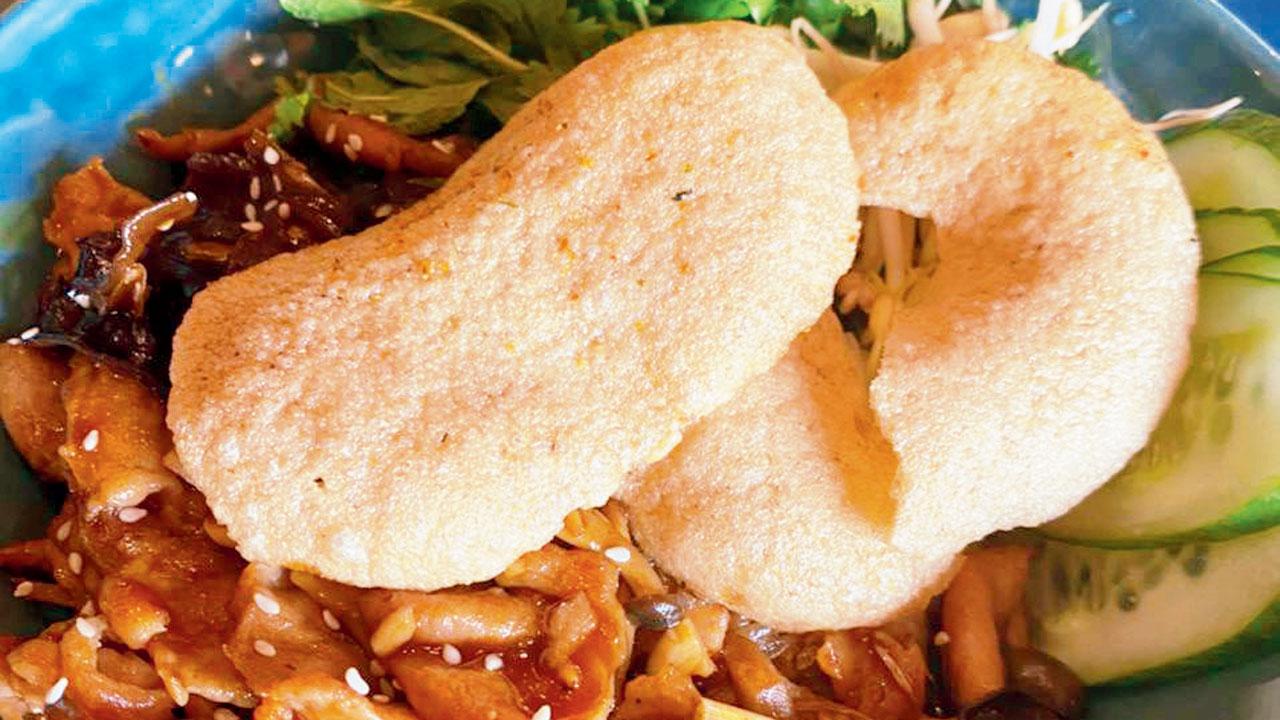 Aromatic pot rice: A satisfying bowl of rice cooked in seasonings and star anise. The dish is elevated by slivers of lamb and mushrooms in a sauce on the side and prawn crackers.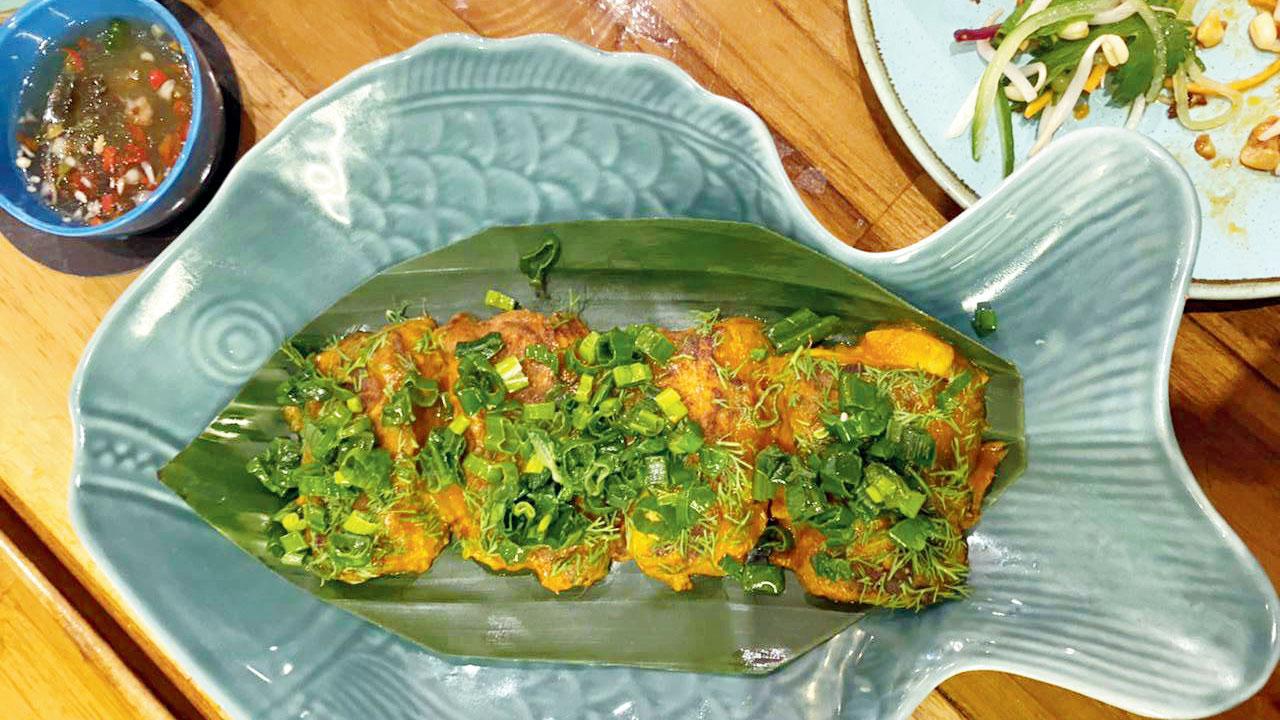 Cha ca: A simple pan-grilled turmeric fish that's steamed first and beautifully infused with flavours so you can soak in the fragrance of the laced herbs and sauce deep inside the succulence of the fish.
Also check out
By The Mekong
Our pick: Banana leaf wrapped pomfret Saigon-style with fresh herbs and Vietnamese fried rice in lotus leaf
Call: 261628070
The Fatty Bao
Our pick: Vietnamese BBQ chicken and fatty pho
Call: 7718850030
Viet-A-Man Vietnamese Ki
Our pick: Cauliflower wings and curries
Log on to: Swiggy