This SoBo art gallery's experiential work is an opportunity to lock into a meditative space with lights and soothing sounds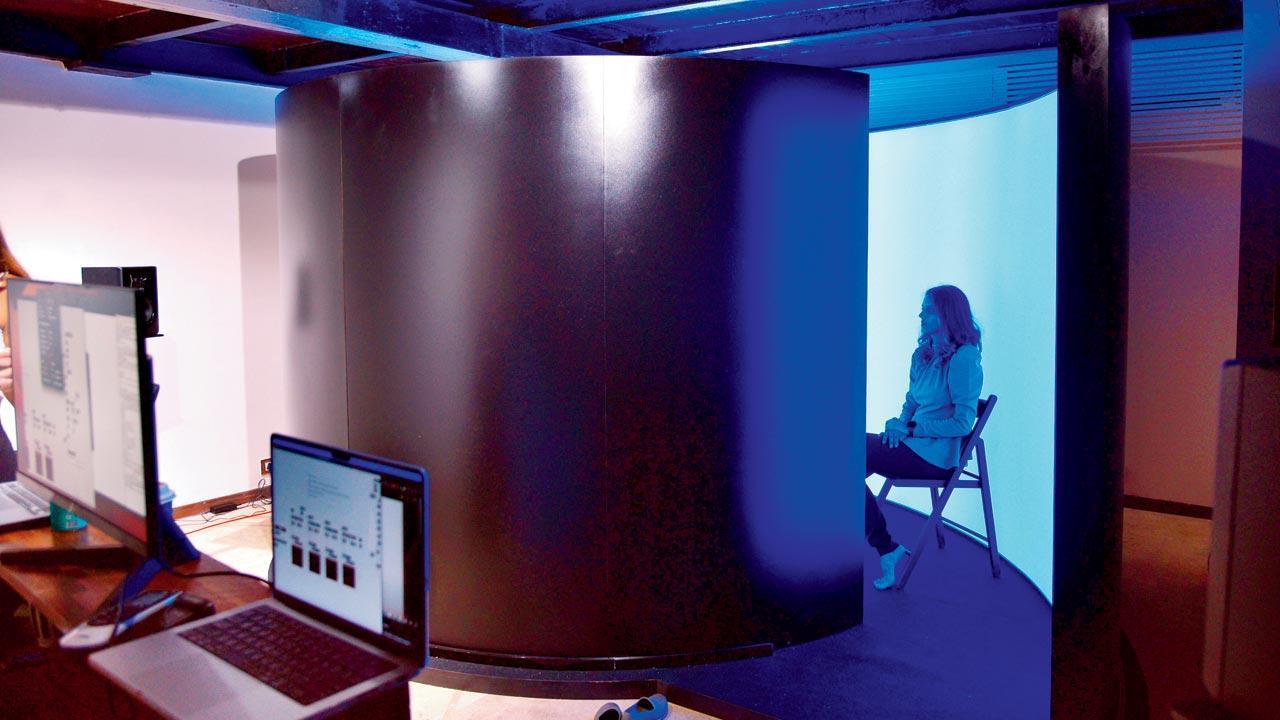 This writer sits in the circular set-up where lights and sound are projected. Pics/Satej Shinde
Listen to this article
Tap into tech-induced meditation at this art gallery in Kala Ghoda
x
Pune-based artiste Hansika Mangwani, who is known for her work in the media and mixed media art, is in the city with an interesting show called Effection in collaboration with creative technologist Myles and audio programmer and sound designer Aman Jagwani. The 26-year-old artist is known for harmonising light, sound, space and time and tapping into emotions using technology. Her latest show, which is a 15-minute (per individual) experience, uses cutting-edge technologies. 
On exhibition at Method Kala Ghoda, the show aims to be a transformative expedition that helps rediscovers oneself through a fusion of sensory stimuli; and acts as a mirror to one's inner landscape guiding the one from their current state towards a harmonious state of coherence. "The goal is to get people to lose the sense of time, as everyone nowadays is just so time-bound and always in a hurry. So, I am hoping that when people sign up for this experience, my art will transcend time — they will just be in the moment and not worry about anything else," said the artist. 
ADVERTISEMENT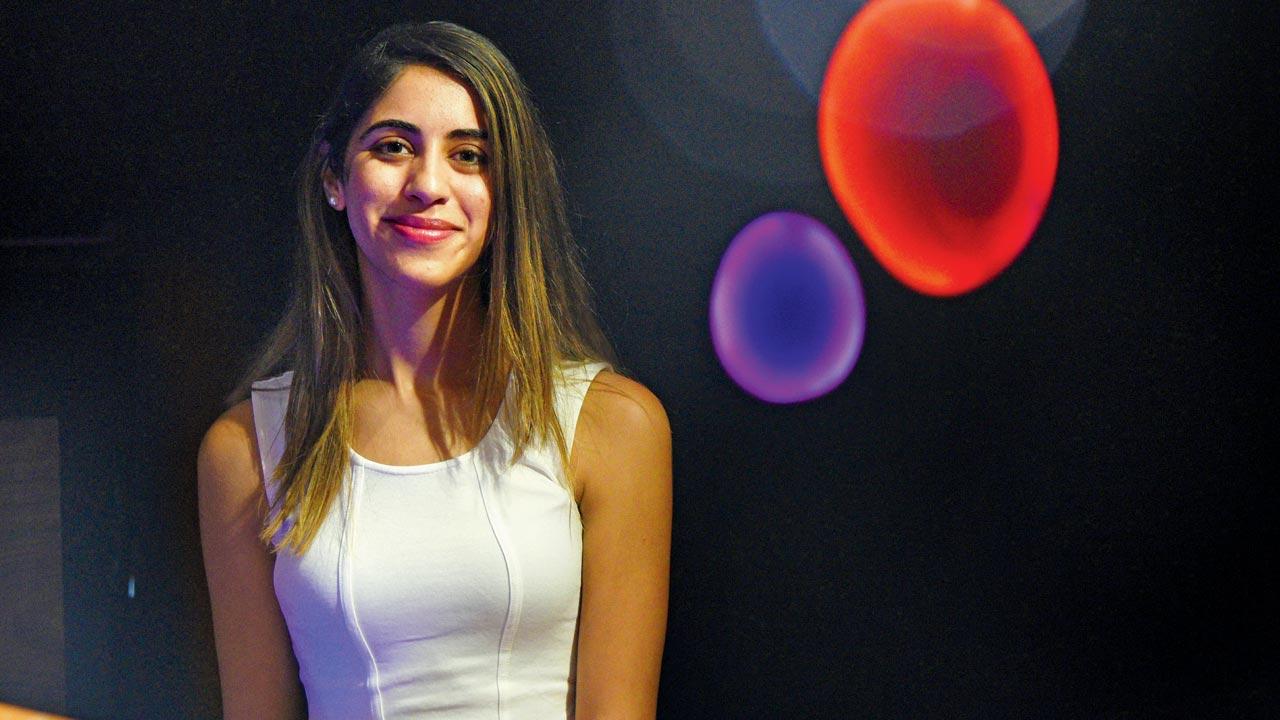 Hansika Mangwani
We decided to sign up for the experience and stepped into the gallery's ground floor, where a circular set-up has been created, which is eight-feet high where, the walls project different lights and sound based on the biofeedback. This feedback (heartbeat and breathing patterns) is received from a smartwatch that was given to us. Only one person is allowed at a time, and as we entered this small space, the white lights on the walls looked like they were dancing. We stood there looking at the walls, when instrumental and soothing music started playing that changed tempo every few minutes. 
The lights and music kept changing almost after a few seconds and there were hues of purple, white and blue splashed all over the walls — there was an amazing sense of calm. Soon, we lost the sense of space. It felt like we were in a different place and not inside the gallery. To our surprise, a loud thumping 'lub dub' sound started to resonate and was gone soon enough, which I was later told, was the sound of our heart beating. There was a moment when we heard a sound that was similar to waves crashing on the shores and it was purple all over. We were so absorbed by it, that we felt like we were at the bottom of the ocean. So serene. So quiet, in spite of the sounds. We were in this state for some time.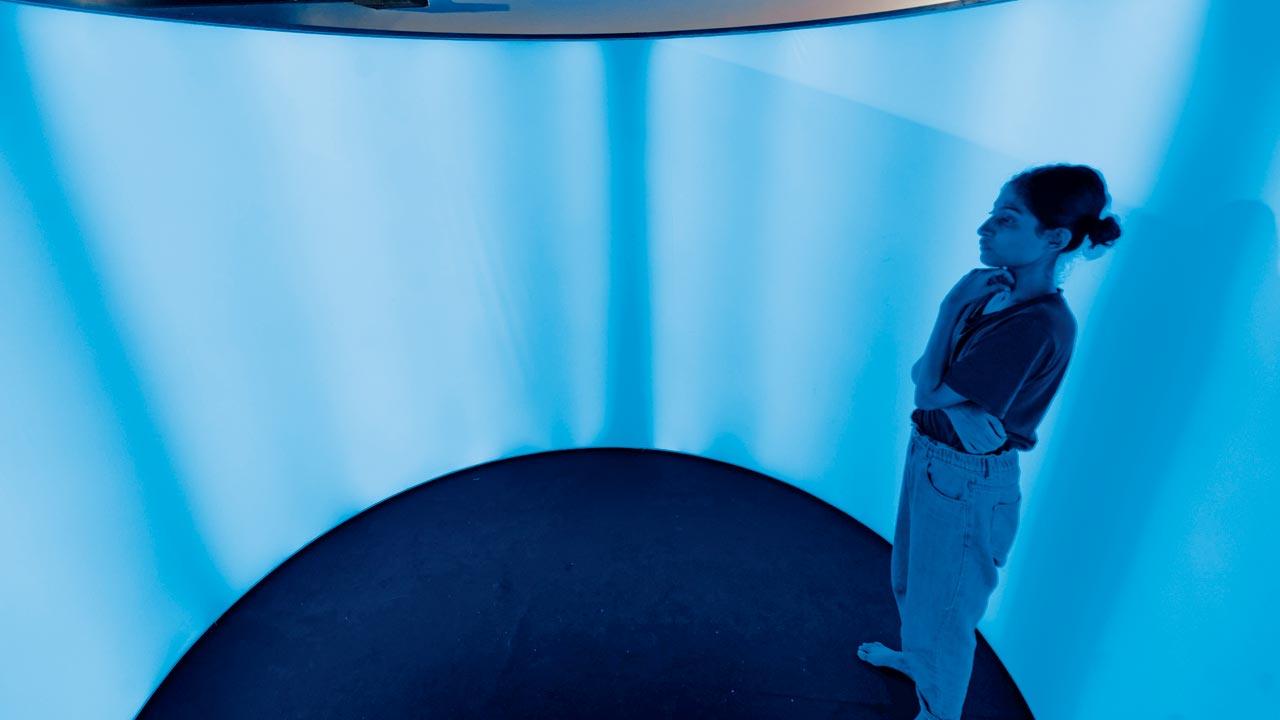 The immersive experience taps into emotions with cutting-edge technology. Pic courtesy/Method Kala Ghoda
Soon enough, the show was over. And we were surprised that it had already been 15 minutes, because it felt like it had just been a few minutes.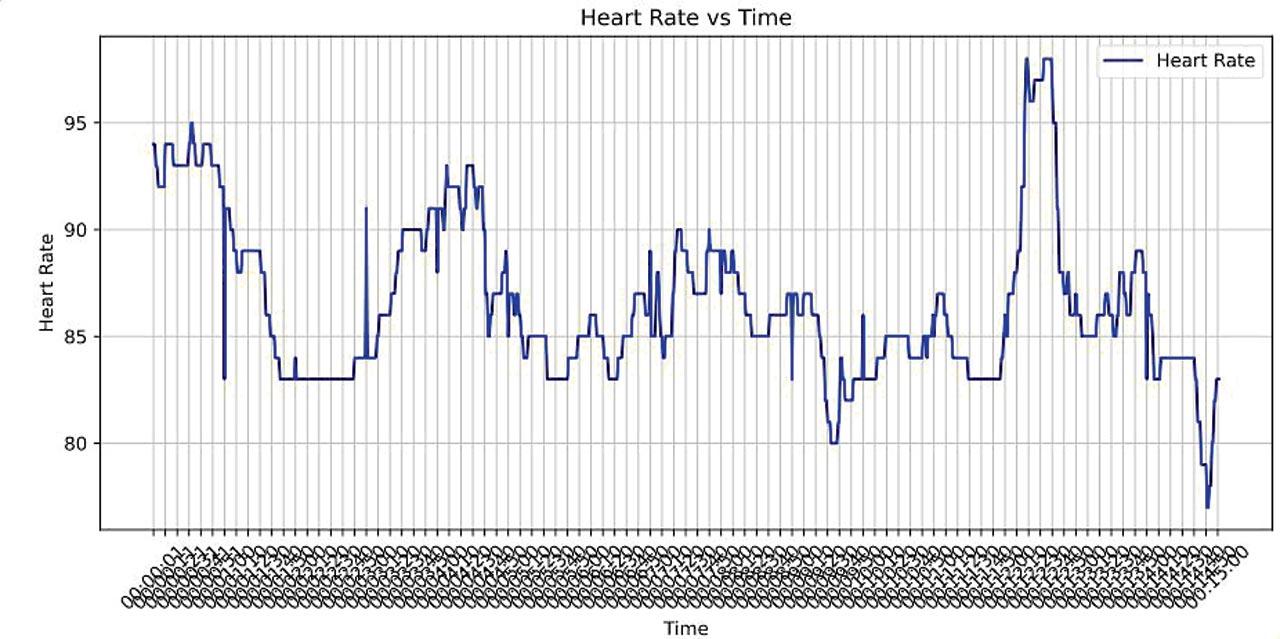 A graph of the heartbeat that shows the state of coherence
The artist explained to us after the experience that the data that was received from the smart watch was shared to a third-party app that has been created for this. On the basis of the biofeedback, this app controlled the light and the sound. "There's an algorithmic generative soundscape, which means the sound was being created in real time. There are no pre-recorded lights and sounds. They were generated during each person's experience and hence, are unique. There are nine layers of sound that came and go as the experience progresses," the young artist explained.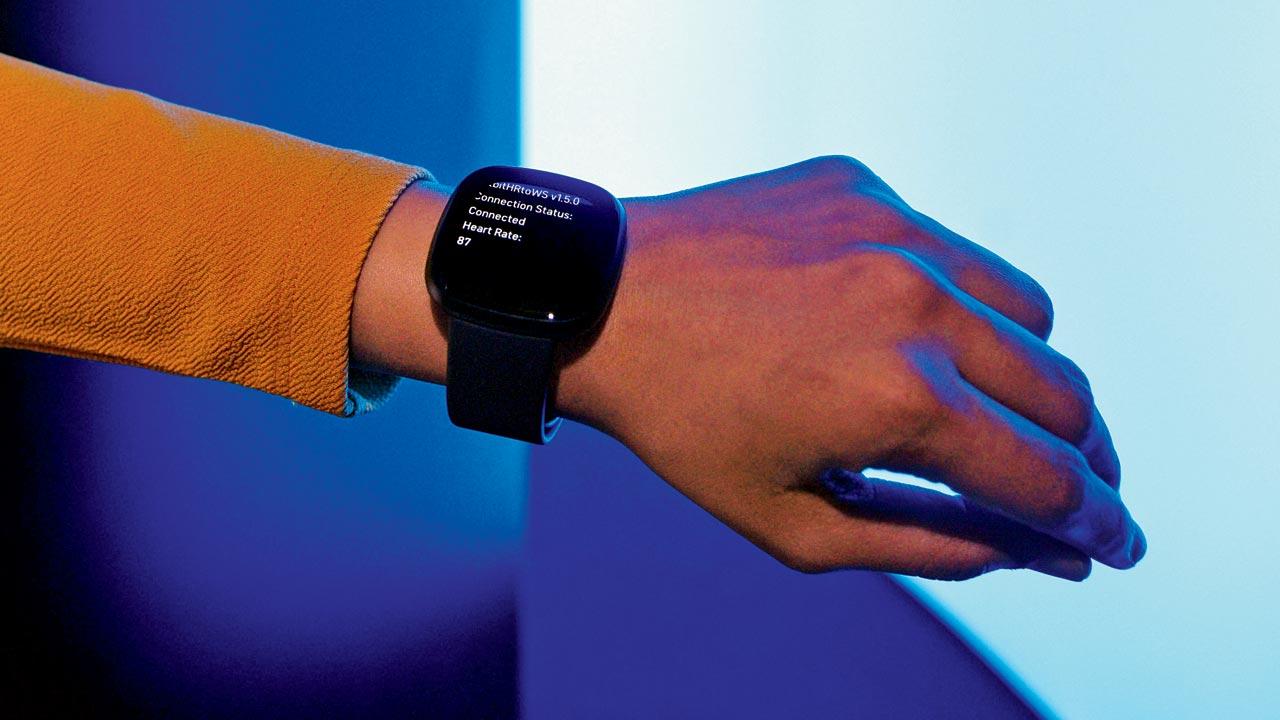 A smartwatch needs to be worn that records the biofeedback
We were happy to note that the sense of prolonged calm we experienced is called coherence — when the heartbeat and breathing were in sync. The artist even shared a graph with us. As we walked away from the gallery to step into our daily routine, we were also carrying a sense of calm with us. 
Till October 15; 11 am to 7 pm 
At Method Kala Ghoda, 86, Nagindas Master Road, Kala Ghoda, Fort. 
Log on to insider.in 
Call Rs 499
"Exciting news! Mid-day is now on WhatsApp Channels

Subscribe today by clicking the link and stay updated with the latest news!"
Click here!