Incident occurred while train's speed was being lowered, CR orders probe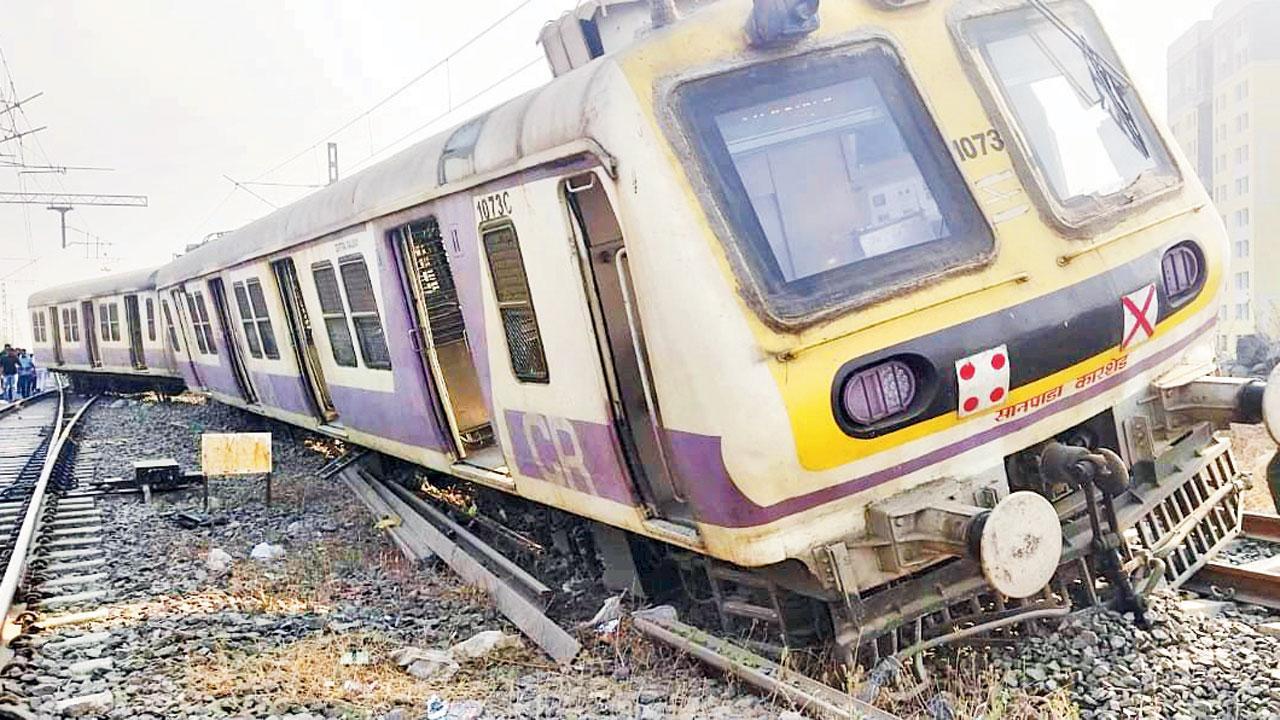 It is suspected that the train was over-speeding
The first derailment on the relatively new Belapur-Kharkopar section occurred on Tuesday when three coaches of a local train moving at 15 km per hour derailed, throwing the entire section out of gear. No one was injured. Of the 27-km Belapur-Uran section, the 12-km Belapur-Kharkopar section was opened to the public in November 2018. The remaining stretch will be inaugurated later this month. The incident occurred around 8.46 am as the train's speed was being lowered as it approached Kharkopar station.
While the cause of the derailment is not clear, sources said that given the impact of the derailment, either the train was probably over-speeding or there are issues with the track geometry. A detailed inquiry has been ordered by the Central Railway (CR) headquarters. In an statement, CR officials said that the coaches from the front (motorman-end) of a Belapur-Kharkopar local train derailed while entering Kharkopar station.
ADVERTISEMENT
Also Read: Central Railway RPF Rescues 1399 Children in 2022, Mumbai division on top
"Relief trains from Panvel and other locations with staff were moved to the site for restoration, and divisional and headquarters officers also reached the site. All other sections of the harbour line/trans-harbour line were operational," Shivaji Sutar, chief public relations officer, CR, said.
The affected Nerul-Belapur-Kharkopar section at present just operates two trains or 40 services. After the derailment, CR alerted the local municipal corporation to run additional buses and make prompt, alternate arrangements, given the fact that SSC exams are currently on. The last major train accident and derailment in suburban section occurred at Matunga on April 16, 2022, after Gadag Express hit the Puduchery Express.
27
Length of entire section in km Do you agree with the management`s decision of only letting devotees offer jal abhishek at Babulnath temple?