As locals express fears, MLA writes to forest minister; 3 camera traps installed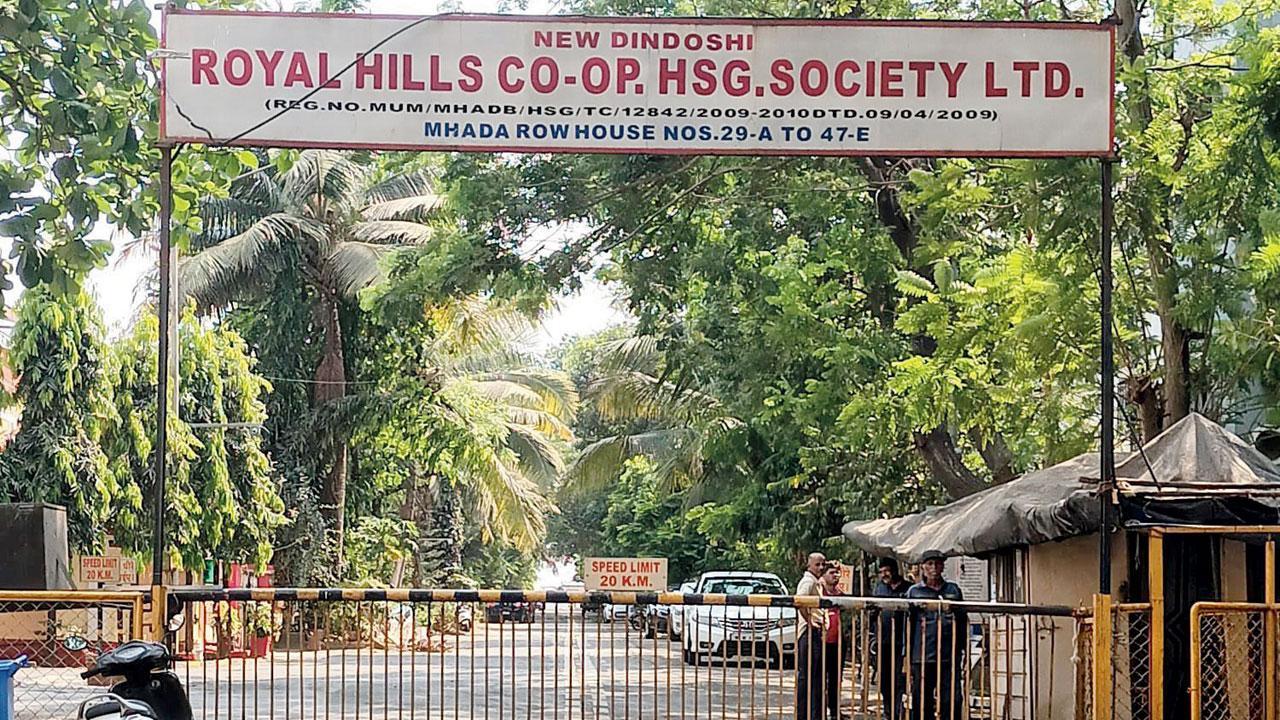 New Dindoshi Royal Hills Co-operative Society houses 77 bungalows
Shortly after a leopard was sighted in Marol, footage of a big cat roaming on the terrace of a bungalow in Malad East has scared residents of areas surrounding Sanjay Gandhi National Park (SGNP). MLA Sunil Prabhu has written a letter to Forest Minister Sudhir Mungantiwar asking him to instruct the forest department to take appropriate measures.
The recent sighting occurred in the vicinity of New Dindoshi Royal Hills Co-operative Society, which houses 77 bungalows that were built by MHADA in 2005. Approximately 500 residents stay in the housing society.
ADVERTISEMENT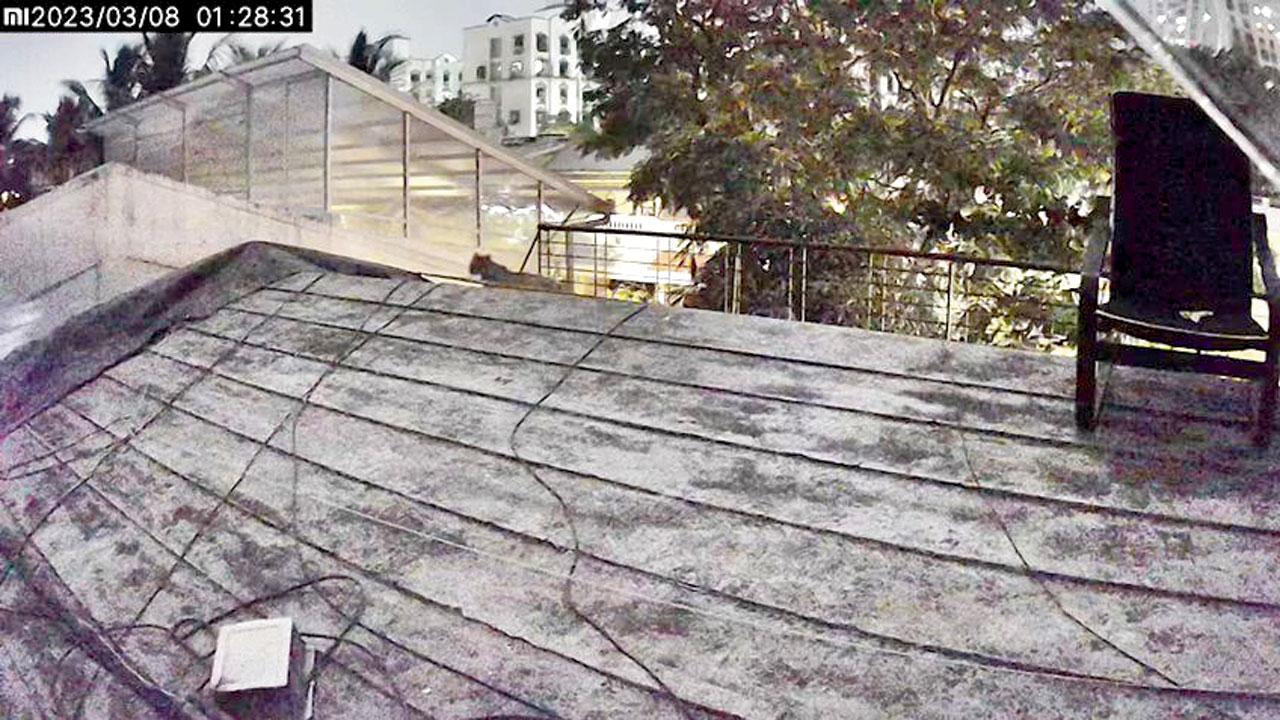 On Friday, Surendra Patil, an official from the Mumbai Range of the Thane Forest Department (Territorial) visited the bungalow where the leopard was spotted. Range Forest Officer (RFO) Rakesh Bhoir and his team are also in touch with locals and three camera traps have been installed.
A local told mid-day that on March 7 and 8, the CCTV installed on the premises of one of the bungalows captured something unusual. The leopard was even captured leaping from one terrace to another in the middle of the night.
Also Read: World Wildlife Day 2023: Who eats what, and how much, at National Park?
The MLA in his letter has stated that families living in the area are scared. The letter also states that earlier the sightings of leopards were few but for the past six to eight months, the number of big cats entering the society's premises in search of food has increased tremendously.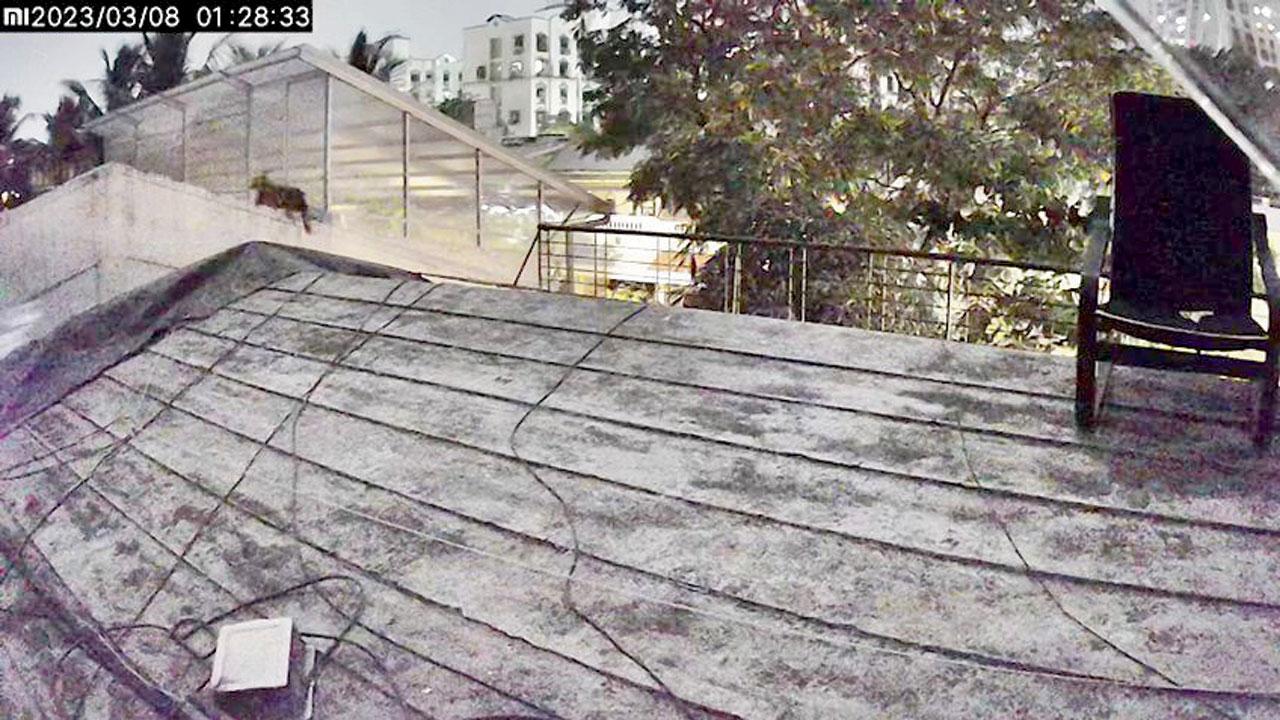 Photo grabs from CCTV footage of the leopard
The owner of one of the row houses and head of SL Raheja Hospital, Intensive Care Unit (ICU), Dr Sanjith Saseedharan said, "In this fast-paced life, many of us try to remain healthy with adequate rest and exercise. A large number of people exercise either early in the morning or late at night. We also love to be in open spaces when it is evening. However, the stress surrounding the presence of this leopard makes these activities almost impossible. Even procurement of essential commodities after 9 pm or buying medicines or going to the hospital are being sidelined due to the fear of venturing out. This fear is causing mental and physical stress to the families of our society."
500
No of residents in housing society Do you agree with the management`s decision of only letting devotees offer jal abhishek at Babulnath temple?