According to the civic body, water leakage in two water channels near Mulund have been reported and its repairs are underway. startedthe 15 percent water cut will be from 27 March 2023 to 10 pm on 29 March 2023 in most areas of Eastern Suburbs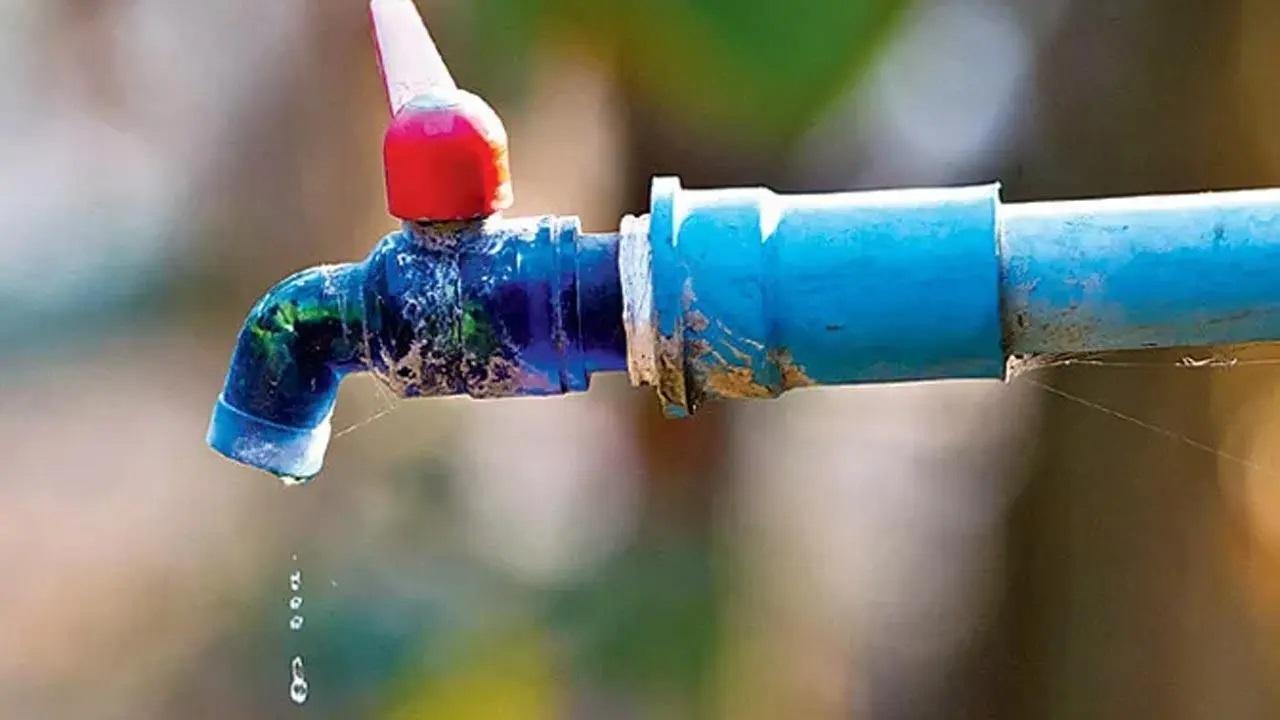 Representational Pic
Several parts of Mumbai will face 15 per cent water from March 27 to March 29, the Brihanmumbai Municipal Corporation (BMC) said in a statement on Monday. 
According to the civic body, water leakage in two water channels near Mulund have been reported and its repairs are underway. startedthe 15 percent water cut will be from 27 March 2023 to 10 pm on 29 March 2023 in most areas of Eastern Suburbs.
ADVERTISEMENT
The BMC said that the following are the details of areas that will face  water cuts in Eastern Suburbs and city divisions.
1) Eastern Suburbs –
T Division: Mulund (East) and (West) Divisions
S Division: Eastern Division at Bhandup, Nahoor, Kanjurmarg, Vikhroli.
N Section: (East) and (West) Sections at Vikhroli, Ghatkopar
L Division: Kurla (East) Division
M/East Division: Entire Division
M/West Division: Entire Division
IN PHOTOS: Suspect nabbed in Salman Khan threat case, cops beef up security
2) City Division –
A Section: Entire Section
B Section: Entire Section
Section E: Entire section
F/South Division: Entire Division
F/North Division: Whole Division
"Citizens of the concerned localities are requested to keep the required water supply during the above mentioned period. Also, a request is being made on behalf of the Brihanmumbai Municipal Corporation administration to cooperate in using water sparingly during the period of reduction," BMC said. Should housing societies be more cautious with their elevators and sewer lines?