These messengers will ensure public loos are clean and that garbage is collected daily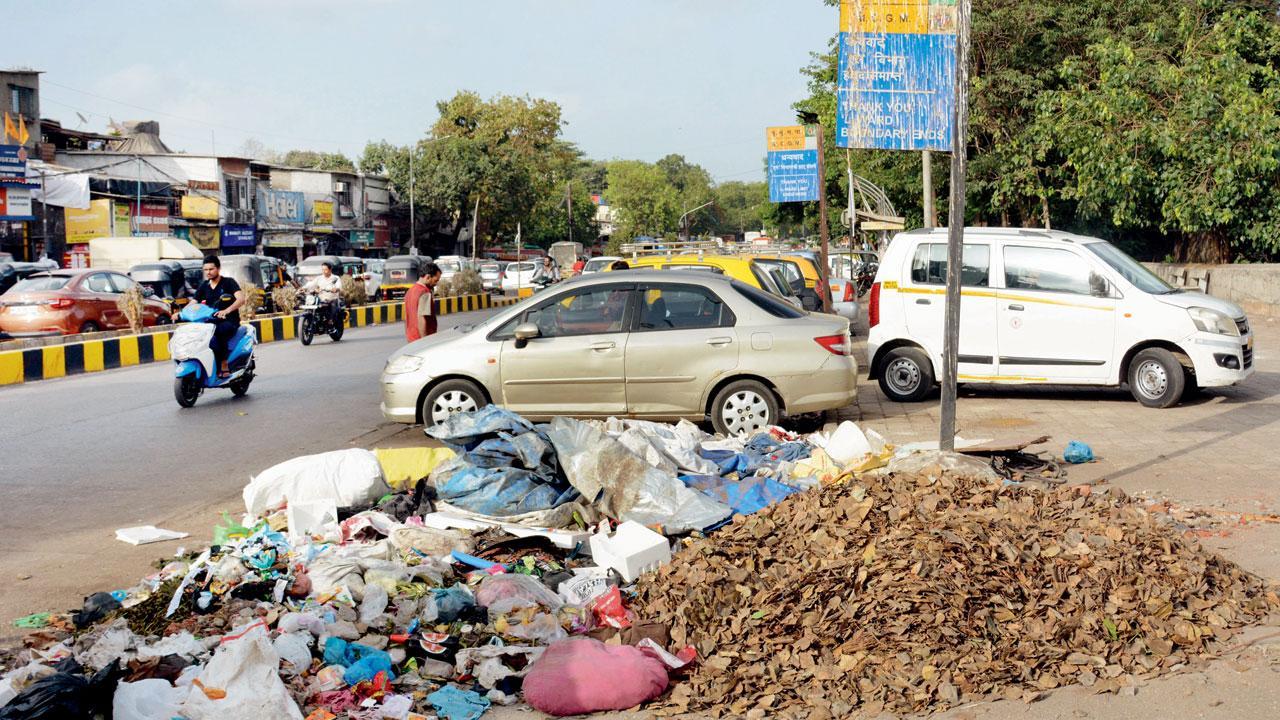 Garbage dumped on the roadside, in Ghatkopar West. Pic/Satej Shinde
The civic body said on Sunday that swachhata doots will be deployed within a month, as the hiring process has begun. These messengers will be creating awareness among the citizens while keeping an eye on cleanliness in public toilets, dispensaries, etc., on garbage collection and any faulty streetlights, said officials. The BMC last year planned to replace the infamous clean-up marshals and introduce swachhata doots who would not be penalising citizens.
Also read: Mumbai: BMC awaits railway blocks to go ahead with Gokhale bridge work
ADVERTISEMENT
"Every ward will appoint doots as per their need. Around 5,000 swachhata doots will be appointed across Mumbai. They will be paid a monthly salary of R15,000," said a BMC official. They will work under ward-level supervisors, he added."Swachhata doots will inform BMC officials if streetlights start to dim. They will ensure those responsible are keeping public toilets and dispensaries clean, and collecting garbage daily," the official added.