The film's endeavour is to establish the monopoly of Kashmiri Pandits over India's sorrow—and then let Hindutva use it to oppress Muslims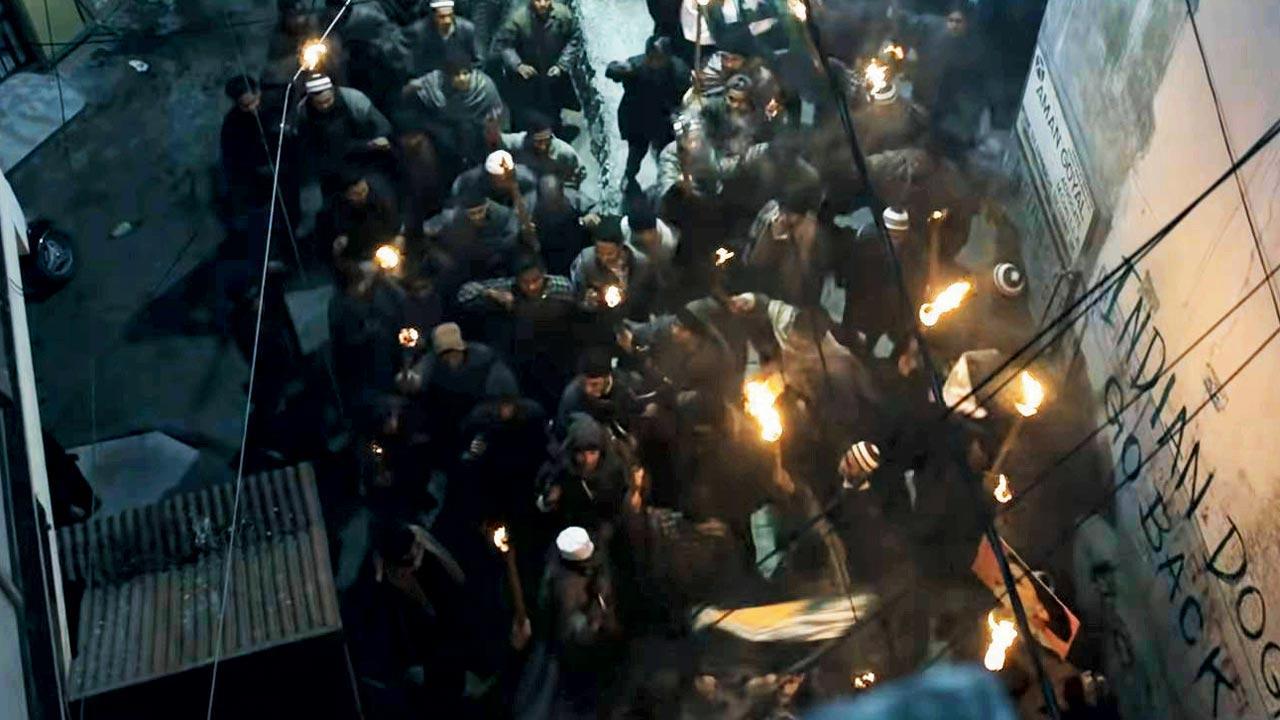 The film creates its own history: it says the guns of militants replaced the "swords of Sufis" in the centuries-old Muslim project of Islamising Kashmir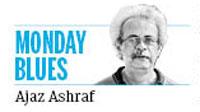 When I entered the theatre to watch The Kashmir Files, I was reminded of a Kashmiri Pandit woman who was displaced from Srinagar and who I met only once. In that meeting, she spoke of a dream she often had, of a room made of mud in her ancestral house where the family would retreat in winter to keep warm. "I don't know why this dream keeps recurring," she said.
I have always countered those who argue that Kashmiri Pandits were as vulnerable as Kashmiri Muslims during the outbreak of militancy in 1989-90—and should not, therefore, have left the Valley. I find this argument bogus, not least because of the acute anxiety I experienced during the movement against the Babri Masjid.
ADVERTISEMENT
Since then, every riot makes Muslims imagine violence creeping up to their doorsteps. In such a scenario, they know their names, not political beliefs, would make killers swoop down upon them. Indeed, it was human for Pandits to feel terrified—and abandon their homes. 
I did not expect the psychology underlying the exodus of Pandits to be treated with sensitivity in this movie, for anyone who coins a term such as Urban Naxal, as Vivek Agnihotri, the director of The Kashmir Files, did, would likely be crass. I also knew aesthetics could not have inspired Prime Minister Narendra Modi to endorse The Kashmir Files. After all, Modi as the then Gujarat chief minister did not stop Hindutva hotheads from scaring theatre-owners from screening Parzania and Firaaq. Both films deal with the 2002 anti-Muslim pogrom in Gujarat with restraint—and pathos.
After the last bullet was fired in The Kashmir Files, it became palpable that the film was designed to turn Muslims and Hindus into brutes. I saw my decades of empathy for Pandits wane. I heard a gaggle of women applaud the film for depicting the truth in all its rawness. No prizes for guessing who will gain politically from our metamorphosis.
The film has been hailed for shining light on the suppressed story about the exodus of Pandits. But their story has always been known. But what is new about The Kashmir Files is that it has the audience view the plight of Pandits through the Hindutva lens, disconnecting Kashmir's tragedy from the Partition history, even from the rigging of the 1987 Assembly election, which was the immediate trigger for the rise of militancy. Instead, the film creates its own history: it says the guns of militants replaced the "swords of Sufis" in the centuries-old Muslim project of Islamising Kashmir.
The film does not show a person in the army or police uniform fire a bullet even once. Yet we know the Gawkadal massacre took place on January 21, 1990, around the time the exodus of Pandits began. Muslims are shown lusting after Hindu women—and raping them. However, we know of many allegations against security forces of raping Kashmiri women. Google Kunan Poshpora, for instance.
Not a single Kashmiri Muslim is killed by militants in the film. But we know thousands of them have perished in the violence there. Muslims are shown to betray Kashmiri Pandit neighbours. In his memoir Not Just Cricket, Pradeep Magazine narrates the story of Vivek Raina, who recalls Kashmiri Muslims visiting the refugee camps in Jammu to beseech their Pandit friends to return home. Raina speaks of a Muslim family friend who spent a month searching for his family.
Agnihotri's film is said to have come as an emotional catharsis for Kashmiri Pandits. There are others waiting for Bollywood to tell their stories in all their rawness. Let us have a film on the Gujarat riots that shows how former Gujarat MP Ehsan Jafri was stripped naked, then had his arms and legs chopped off before he was tossed into a blazing fire. Do include frames of Muslim women who were gang-raped and burnt to death. Let us make a film titled "May 22, 1987", after the day on which Uttar Pradesh Provincial Armed Constabulary arrested over 100 Muslims from Hashimpura, Meerut, shot them dead and dumped their bodies into the Ganga canal.
Let a film on the 1984 riots show Sikhs, their hands tied with their turbans, being set ablaze. Let us show how Dalit woman Surekha Bhotmange, her daughter and two sons were paraded naked in Khairlanji village, Maharashtra, before they were hacked to death. Let us make a film on the children of 50 million people who have been uprooted, since Independence, to build big dams. Let us describe the dishes they have forgotten to cook and the songs they can no longer sing, just as The Kashmir Files depicts the cultural rootlessness of a displaced Kashmiri Pandit student.
When Schindler's List was released in 1993, veteran journalist Saeed Naqvi wrote a piece which, if I remember right, was titled "Jews have monopolised the world's sorrow." Their monopoly of sorrow has them justify the atrocities they commit on Palestinians, Naqvi argued. The Kashmir Files is Hindutva's endeavour to establish the monopoly of Kashmiri Pandits over India's sorrow—and then use it to oppress Muslims. Watch The Kashmir Files to figure out how close you are to becoming a brute.
The writer is a senior journalist
Send your feedback to mailbag@mid-day.com
The views expressed in this column are the individual's and don't represent those of the paper