Amid Ladakh's unforgiving terrain, a restaurant provides the comfort of home-style Maharashtrian meals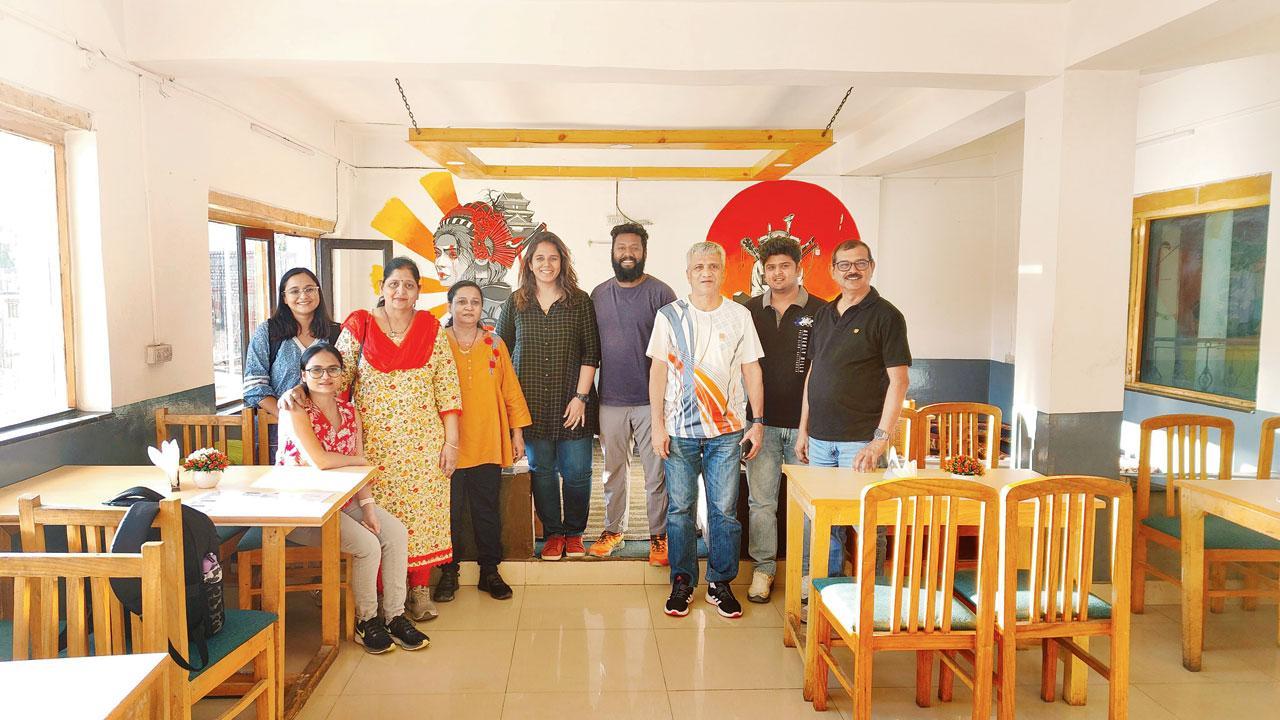 Khanaval, started last year by Kaustubh Dalvi and Greeshma Soley, has become an oasis of comfort for Maharashtrians seeking food from their homestate
Six years ago, when biking and travel enthusiast couple Kaustubh Dalvi and Greeshma Soley set up a hostel in Ladakh, neither of them had imagined that the curving the roads of their destinies would one day lead to becoming restaurateurs.
Hailing from Mumbai and Sangli respectively, Dalvi and Soley decided to shift to Ladakh because they fell in love with the place. However, instead of buying a house, they thought of building a pad for fellow travellers. That's when they established Rovers' Den, a backpackers' haven in Leh. Word travelled that two Maharashtrians had set up a hostel here. The result was that people from the state automatically gravitated towards Rovers' Den. That was a turning point in their journey.
ADVERTISEMENT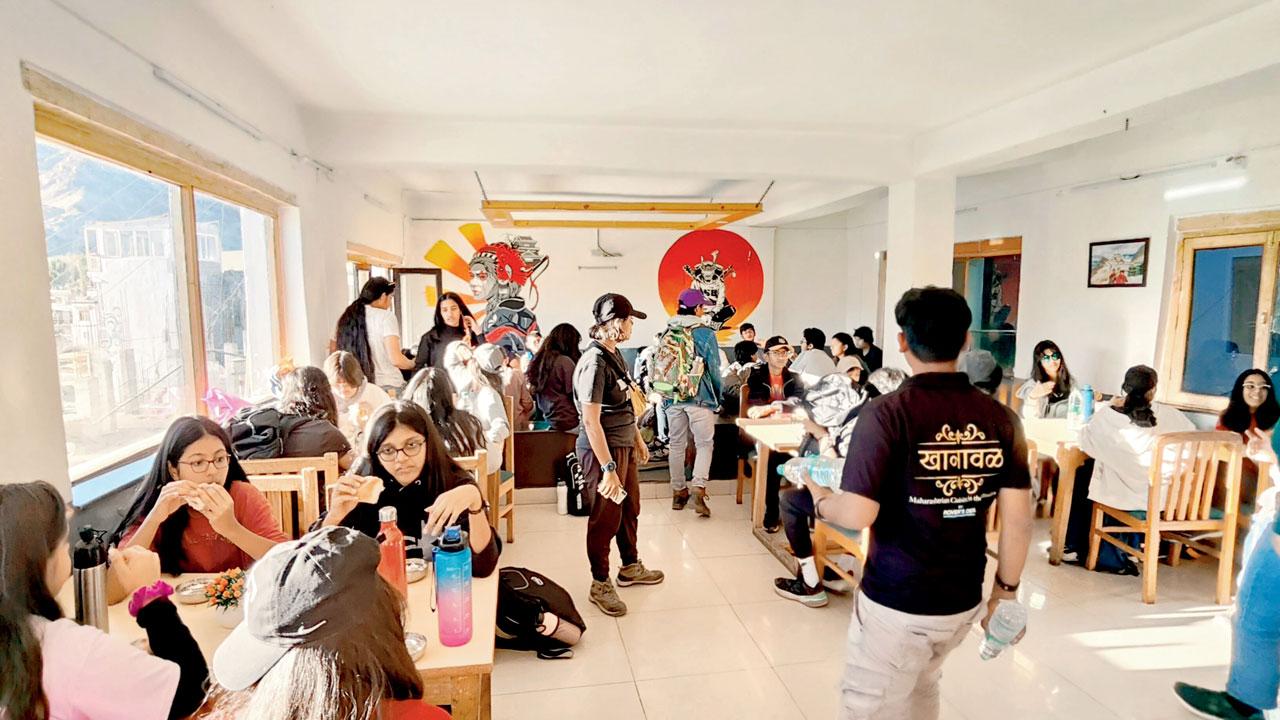 The restaurant is now wildly popular in the region, with a clientele that includes locals, tourists, foreigners, government servants and soldiers posted in the region
Soley recalls, "We had a full-fledged kitchen, serving local fare. However, sometimes, we would share the Maharashtrian food we cooked for ourselves with our patrons, and they liked it a lot. Many requested if they could get more of the same. So we started taking pre-orders for limited quantities. Our kitchen staff, all of whom are non-Maharashtrians, had to be trained in preparing delicacies. Most of them are from Jharkhand and for them, cooking any vegetable involves onions, tomatoes and powdered spices. The fact that a bhaaji can be made with just green chilli and cumin seeds was a foreign concept to them." Interestingly, the locals got curious about the food too. "Sago for them was only to make kheer, it was interesting for them to see that you could make khichdi from it too," adds Soley.
A month into their new venture, a sexagenarian Maharashtrian, whom the duo call Chitnis kaka, came to sample their dishes. "He was so impressed with the authentic taste that he clicked some pictures and circulated them with a short write-up among his contacts on WhatsApp. The next morning, we got a call from the Brihanmumbai Maharashtra Mandal, a community of Maharashtrians with chapters in several states in India as well as abroad, that had taken notice of the message and inquired about the food that Dalvi and Soley were serving. They spread the word far and wide and from that point onwards, footfall increased exponentially," says Soley.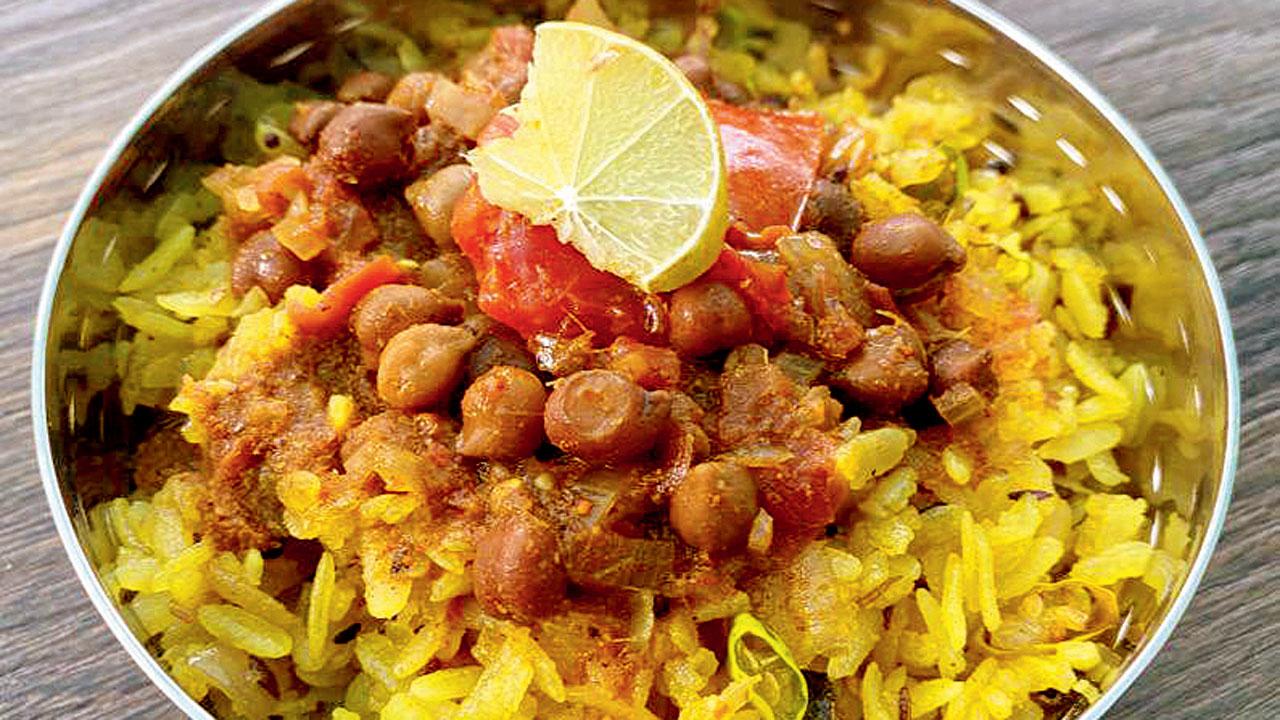 Poha with chana usal
"Ladakh is not a very kind place in terms of weather," says Dalvi adding, "In such extreme conditions, food can be the only solace, and if the food reminds you of home, more so." In March last year, Dalvi and Soley officially launched their restaurant, Khanaval, in an old stone property, complete with wood panelling on the walls and sloping thatched roofs, that they bought from its previous owners.. Khanaval is Marathi for a restaurant and it aims to give its patrons something from each region of the state, starting with the humble vada pav, pav bhaji and misal. There's patvadi rassa from Vidarbha and pithla bhakri from Konkan as well. Thalipeeths, we are told, are a hot favourite with foreigners, who happily take to Instagram to gush about having a vegan, gluten-free and healthy lentil option for breakfast.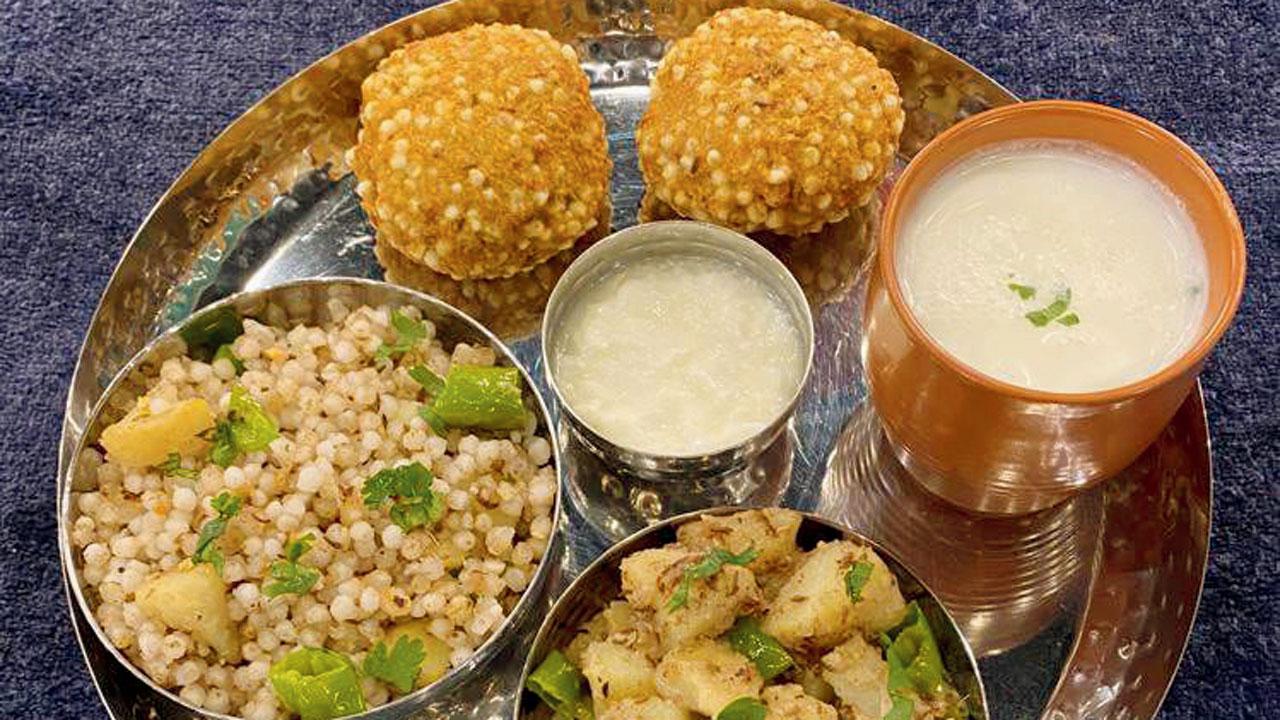 Sabudana vada and Khichdi
The cooking process is a continuous challenge, as the treacherous terrain and unforgiving weather make it impossible to plan the inventory. Soley says, "You may get one batch of supplies of lentils today, but there will be no guarantee that you will get another batch the following month. We have to make do with whatever they can get and so, there's a lot of mixing and matching. For instance, when jowar, bajra and nachni attas are unavailable, we make bhakris from barley and buckwheat instead. The customers don't mind."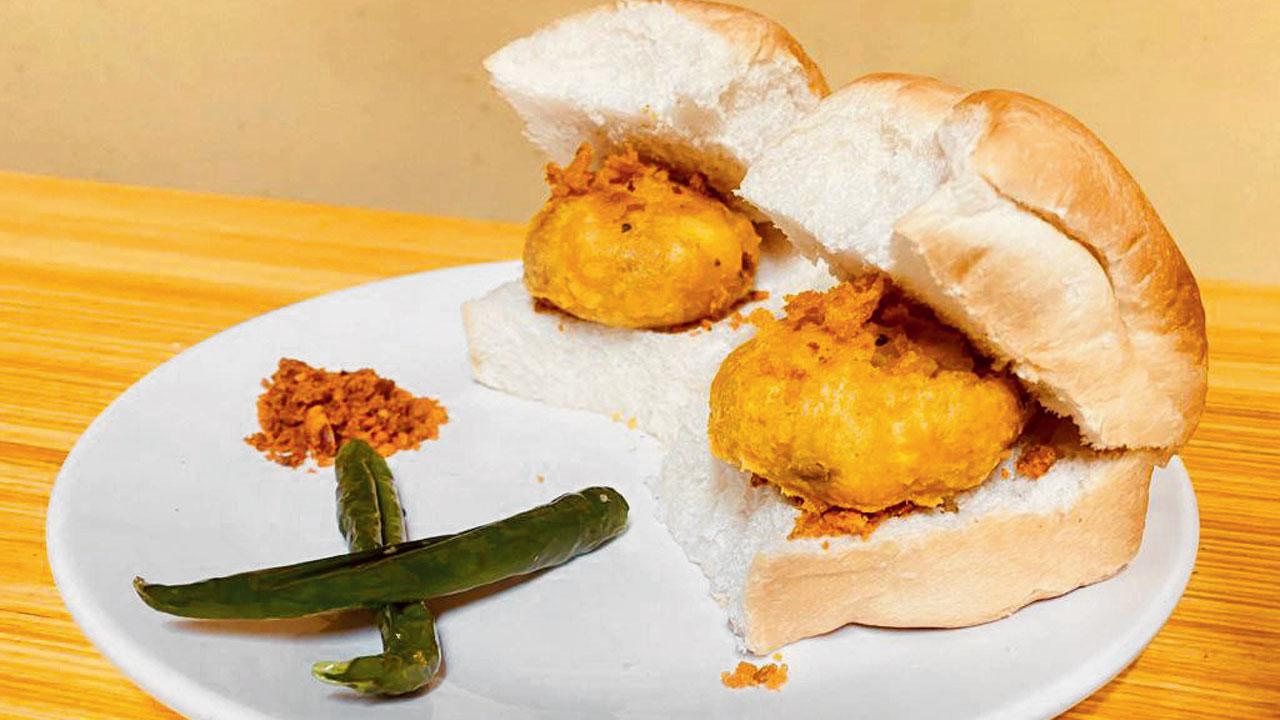 Vada pav
Dalvi tells us, "Even the farsan, that we use for our misal, is made from scratch. Some shops sell namkeen here but they had no idea what farsan was. I had to source the recipe and teach it to them," Dalvi shares. What about the pav, we ask. "When we started, only burger buns were available in Ladakh—sacrilege for any self-respecting pav bhaji, vada pav and misal pav lover. We got laadi pavs from Mumbai and handed samples to some bakers, who are now our pav suppliers," explains Dalvi, adding, "Ladakh has many locals who have studied in Mumbai or Maharashtra, who come flocking to Khanaval for their vada pav and misal pav fix."
While tourists who are overjoyed at finding the taste of home are a significant part of Khanaval's clientele, locals, too, are die-hard fans now. Besides, many government servants posted there hail from Maharashtra. "The District Collectors of Ladakh and Kargil are both Maharashtrians, as is the current Deputy Inspector General of Police here. Every time we get large orders from them, we know they're having guests from Maharashtra over at their place," says Dalvi. "Besides, there is a large presence of the Indian Army's Maratha Regiment here, who also can't get enough of the taste that they grew up on." 
The couple is surprised at their transformation. Previously, while both cooked occasionally, they weren't passionate about it. "My mother and my mother-in-law can hardly believe their eyes when they see me cooking in Khanaval's kitchen now. I barely ever entered the kitchen in my own home!" Soley laughs.
Khanaval is now a place where locals and travellers from around the globe congregate. It endures as a sanctuary, a testament to the unifying power of food. "Ladakh beckons adventurers from all walks of life, and we aim to offer a slice of home to everyone," Dalvi concludes.
"Exciting news! Mid-day is now on WhatsApp Channels

Subscribe today by clicking the link and stay updated with the latest news!"
Click here!