The worldwide art project, in which people try to draw something every day throughout October, is underway. This may seem like quite a task but amateur artists and therapists say illustrating daily can help one process the pandemic and other blues
Many people have started painting during the pandemic, Michelle Simon, who is one of them, also reconnected with her love for painting in the process. Photo Courtesy: Michelle Simon
Last October, in the middle of the Covid-19 pandemic, I decided to take up the daunting challenge of Inktober, something I had been planning for many years. It was daunting not only because one had to draw every day throughout the month but also because I hadn't sketched in a while. However, the timing was perfect thanks to the leisure that the work-from-home arrangement provided. The lack of other creative activities indoors and a chance to get back to sketching prompted me to try my hand. While the original Inktober' prompts' — or topics — seemed easy and encouraging at first, the streak lasted only for five days. Still, it was a start. 
The Inktober challenge was started in 2009 by American artist Jake Parker to improve his own skills and develop positive drawing habits but it has since turned into a worldwide movement. Over the years, people around the world have tried it and more recently have developed their own set of prompts for friends and social media followers to sketch around every day during October. The official Inktober website's 31 prompts this year include 'crystal', 'suit', 'vessel', 'knot' and 'Raven', among others.
ADVERTISEMENT
While the challenge is only limited to the tenth month of the year, people have been finding solace in art all year round, more so during the Covid-19 pandemic. Creating art has helped many people through the difficult periods since March 2020. This has not only kept them busy but also happy during this time. 
"Art therapy is a form of psychotherapy which is an integrative approach where creativity and verbal processing of creating art is used as a way to ease stress and process the heaviness in individuals," explains Jenisha Shah, who is a senior psychologist with Mpower – The Centre as well as an art and movement therapy facilitator. She adds that being a form of creative expression, it lets people use the canvas as a medium to convey and understand their feelings. That is why it has been a go-to activity for many people during the pandemic.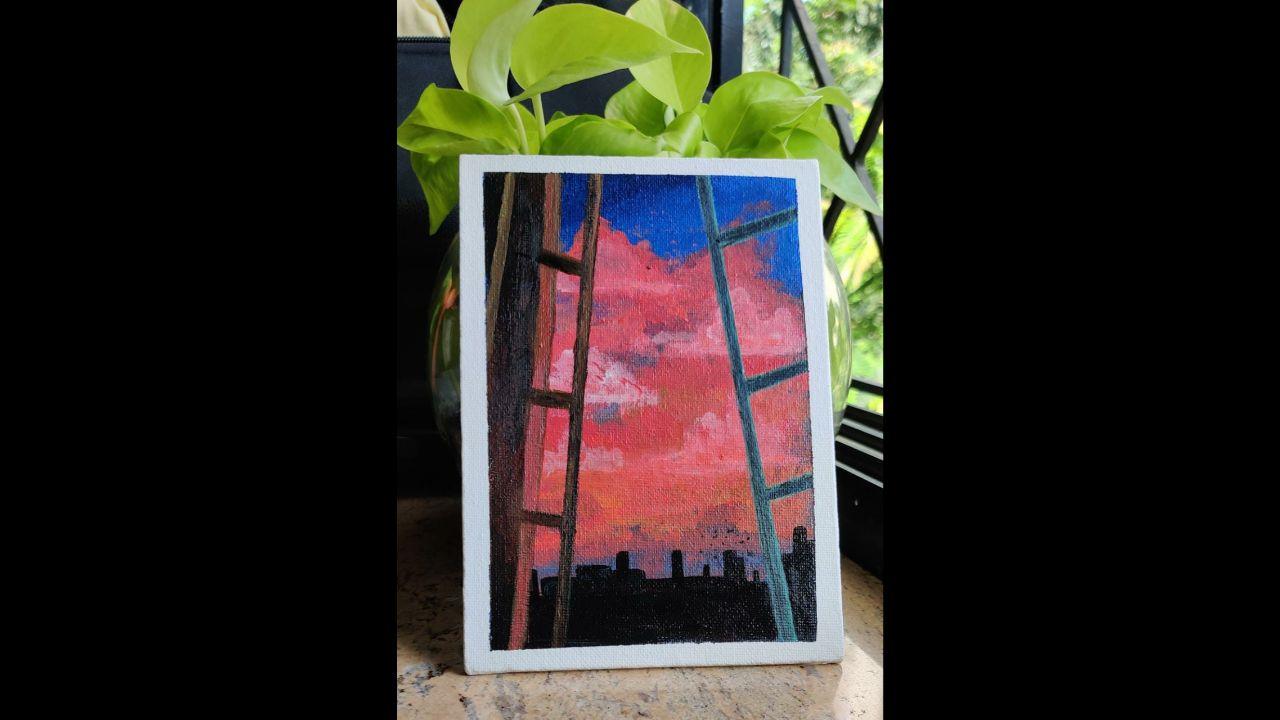 Aishwarya Parikh started painting regularly after she took it up earlier this year during the pandemic. Photo Courtesy: Aishwarya Parikh

Positively artistic
Pune-based Aishwarya Parikh only started painting earlier this year with her friends and has been trying to do it as often as she can. "I meet my school friends every Saturday and we usually have so much to vent and rant about but once my friend said we should break out of this loop and that's how we decided to start painting," she shares. Her friend bought three small canvases and some acrylic paints and they started painting the very next weekend and haven't looked back since. "It is a great stress buster and distraction for me. It feels like my childhood days," 26-year-old Parikh, joyfully.  
Her experience is shared by city-based marketing professional Michelle Simon, who always loved creating art but started painting regularly only in April 2020,following the onset of the pandemic. "I started by doing at least one to two paintings per week. It helped me pass time and since I always loved painting, I felt like I had all the time in the world to do it," she says. 
After 16 months of re-connecting with her old artistic habit, the Mumbaikar believes that if she didn't have her canvas, she would have been completely bored and irritated. In fact, her initiative was even lauded on social media. "I received many positive comments. People asked me to start something out of it. I gave a few paintings to family and friends too and that felt nice," the 27-year-old, who has been dividing her time between work and art, happily adds.  
The positivity felt by Simon is easily one of the many benefits of creating art. Shah says that apart from learning a new skill, art is therapeutic, increases fine motor skills and can be used as a form of self-expression. "It makes the experience cathartic and helps the individual learn more about oneself. Overall engaging in any art form can help improve one's mood, act as a stress reliever and a mode of relaxation as well," she adds. Now that people have picked up art, she says it doesn't have to be done only during a difficult time like the pandemic but can also be done every day as a self-care measure. 
More than just a challenge 
While Parikh and Simon have been involved in painting during the pandemic, city-based freelance illustrator Vijith Shetty faithfully started following Inktober in 2017. "I was in my final year of art school and started with traditional inking," remembers the 29-year-old. "My best year till now has been 2018, when I did it for 21 days at a stretch. But due to work commitments I have also done as few as six days sometimes. This year I hope to do at least 10," he adds. The fear of missing out on doing them due to work made him assign 30 minutes to the task every day.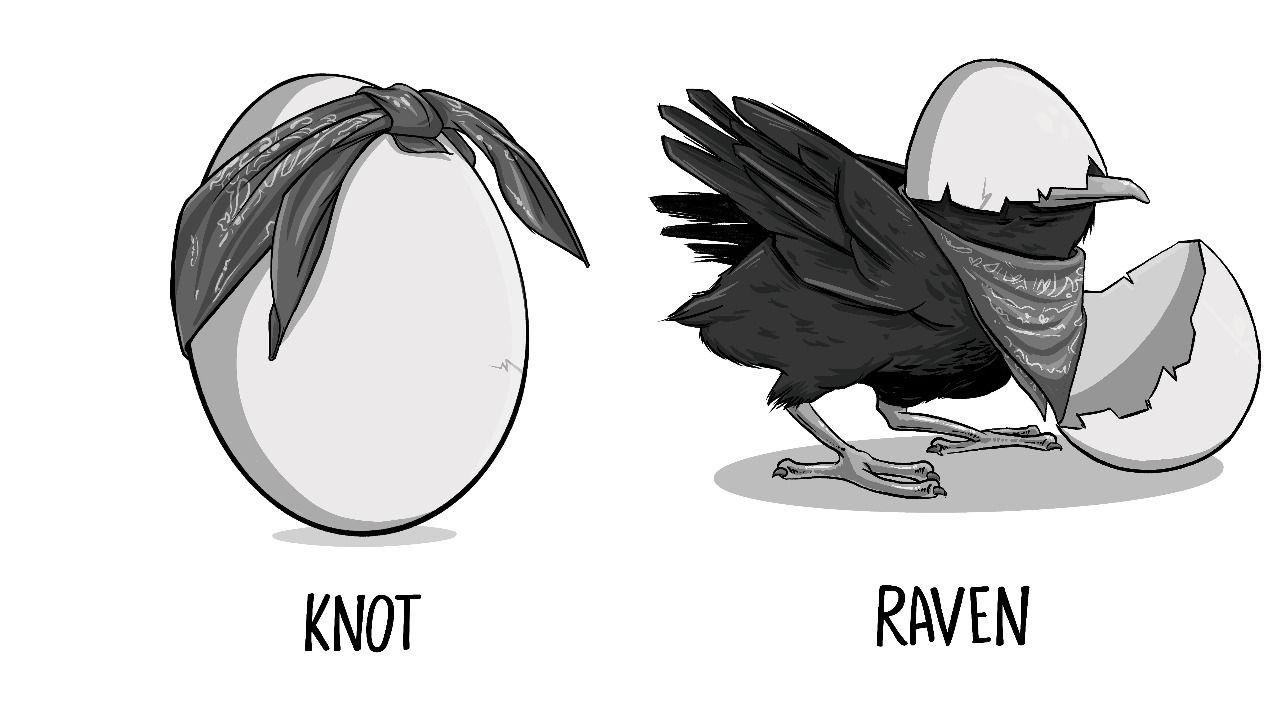 Vijith Shetty has been trying his hand at Inktober since 2017 and this year, he has managed to do all illustrations till now and hopes to complete it. Photo Courtesy: Vijith Shetty

Shetty and I may have found it difficult to continue the Inktober challenge the whole month but even doing it regularly, if not every day, without being burdened by the challenge can help. Shah notes, "Consistency is the key that leads to formation of habits. Engaging in meaningful activities like drawing everyday can help a person feel safe, secure and also provide a sense of purpose. Studies have shown that art can actually reduce the cortisol levels (stress hormones) in the body." 
Pleasure over pressure
Yet, many people likely hesitate because they think they aren't good at art and that dissuades them from even trying. Shah believes they should approach it differently. She says that the start of any creative journey should be about enjoyment and 'the process', not about achievement. "The aim should not be on the end product to begin with. There is absolutely no need or pressure to compare and judge one's works with that of professional artists," she says.
The therapist advises to start small and slow without making it too complicated. "One can begin by just drawing what inspires them, like daily objects around them, using mediums that are not too overwhelming," she suggests. 
While many people have opted to paint digitally, Shah says the traditional medium is more helpful. "It teaches us to embrace mistakes and appreciate the authenticity of creating without having the option to undo the creation like we have in the digital counterpart," she observes. Moreover, creating on paper allows a person to get the full tactile experience of the smells, sounds and space in which they are working. 

Also Read: Why Indian translation has growing pains but its future is bright
"Exciting news! Mid-day is now on WhatsApp Channels

Subscribe today by clicking the link and stay updated with the latest news!"
Click here!