The Indian-origin American record producer who was recently in Mumbai to perform at the Road to Ultra music festival, spoke to Mid-day Online about his latest album with King, MC Stan and Krsna. He also dwells on his stage name, roots in Kashmir and making music with Indian sounds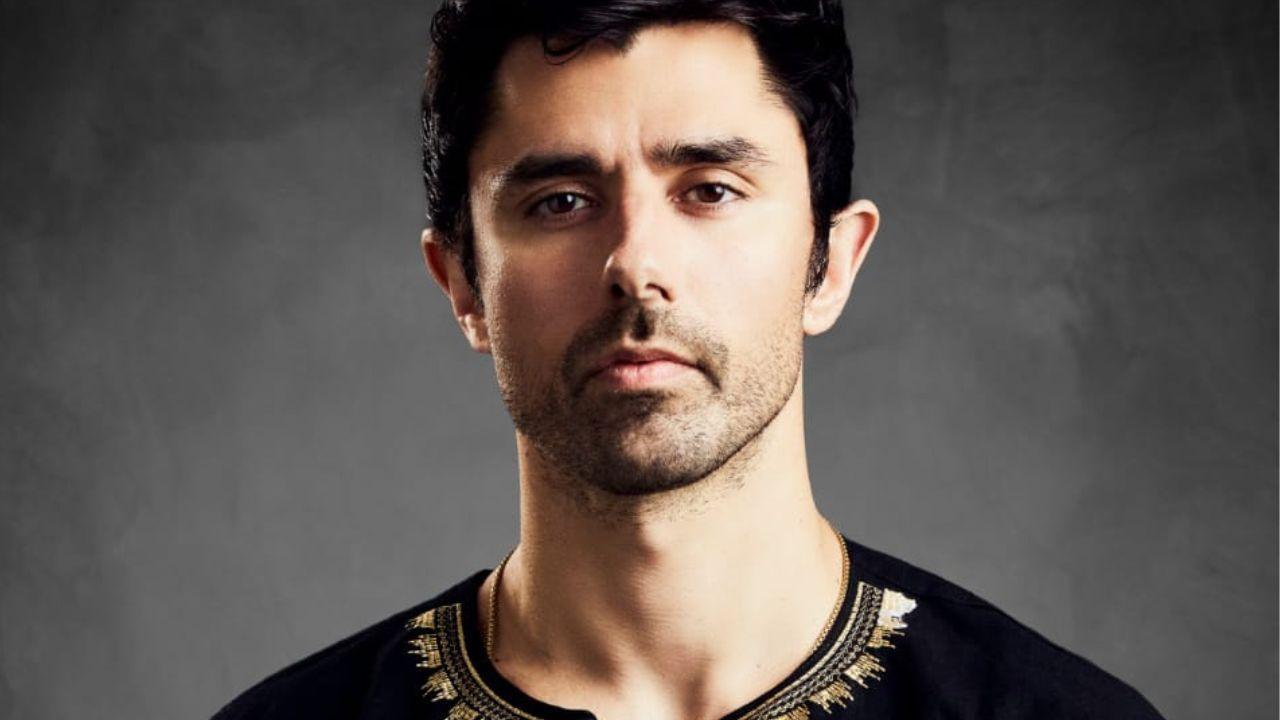 KSHMR, who recently performed at the Road To Ultra music festival in Mumbai, is gearing up for the release of his upcoming album, 'Karam'. Photo Courtesy: Road to Ultra
For American musician Niles Hollowell-Dhar, visiting India is like coming back home. It is simply because the record producer has paternal roots in Kashmir, a region that has inspired his stage name 'KSHMR' and his music featuring Indian sounds. "Growing up with India being such a big part of my heritage, I have a love for Indian sounds and I feel there is an opportunity to dig into the rich world of Indian music and combine it with Western music; and make something that's new and special," shares Dhar, who has been ranked as high as 11 in DJ Mag's Top 100 DJs since he has been active. 
Discovering roots 
It is not only the music but also the culture that has kept Dhar entranced in his Kashmiri roots, with due credit to his family. "It was always impressed upon me that I am a Kashmiri Pandit, and it didn't mean a lot to me. I just said 'Hey, you hear this stuff all the time, you don't think about it. Then as I got older, I got more interested in my heritage and roots, and spent more time in India. I thought about it and thought it would be a nice way to honour my heritage to call myself KSHMR." 

Dhar hasn't limited the 'influence of his roots' on just the sounds but has also named two of his songs – 'Jammu' and 'Kashmir' after the region; one more is called 'Delhi', which feature in his EP called 'Paradesi' in 2019. "The region is so beautiful and like a paradise. I had romanticised these places like they were heaven. I made those songs even before visiting the places because it had a place in my heart like heaven, like a dream that was an idyllic paradise," he explains. When one talks about the region, it is impossible to not think about the conflict there, but KSHMR believes in looking beyond and celebrating Kashmir. "It is too complicated for somebody like me to come in and have an opinion on it. I have heard a lot of compelling arguments and opinions about it. I am more interested in what beauty, what creativity, what poetry and art come out of the region and less about who controls it. I am more interested in less violence rather than picking a side… but of course if you want less violence, you have to look at the history and for Kashmiri Hindus, the history has been pretty brutal," he explains. 
ADVERTISEMENT
Changing face of EDM music 
They are three of many other tracks that the 35-year-old has produced over the last eight years, since he took over the new stage name. Interestingly, Dhar has been a part of the music industry for far longer and has seen quite an evolution in the last two decades. He explains, "In the beginning, it was all hip-hop for me. Then I went into pop music and I produced for people like Selena Gomez and Robin Thicke." 
However, in the last decade, Dhar has seen EDM change quite a bit. "It started with a lot of big room music - it was just European dominated with guys like Avicii and Hardwell who took charge. Then there was EDM bass music. Now, you are seeing some simpler stuff like house, darker stuff on the techno scene." But, KSHMR says since dance music is very broad, it is almost hard to consider it one genre because emotionally it is so diverse and that brings a lot of new energy and keeps it exciting. 

Over the years, this journey has also made him collaborate with many musicians, some of them being for Sunburn, where he plays often, and the music has become a part of his sets for the music festival. "I have had some great collaborations, some great people that helped me level up over the years in my own production. For me to play at Sunburn and create some of them that have become some of the biggest sets in my performances if I am playing in India or the world is such an amazing feeling," says the producer, who has also performed at Coachella, Tomorrowland, Ultra, and was recently in Mumbai to perform at Road To Ultra at the NESCO Centre in Goregaon. 

On the work front, more recently, he collaborated with Armaan Malik on 'Echo', after previously working with another much-loved Bollywood singer, the experience of which is close to his heart. "Making my song 'Under Water' with Sonu Nigam was great because he is my grandpa's favourite singer," adds a happy Dhar, who mentions how taking the patriarch on stage is one of his cherished memories in India. 
Apart from Nigam and Malik, KSHMR worked on his seven-track 2021 album, 'Harmonica Andromeda' during the Covid-19 pandemic. The album was a result of the Covid-19 pandemic because he wasn't able to play at concerts, so KSHMR says the period gave him the time to work on the album, which he believes is also his best body of work till now. The American record producer's connect with India has only been forged further as he has also worked with King, MC Stan and Krsna for his latest hip hop album, 'Karam'. A taste of which fans got recently when he released the first single 'Haath Varthi' with Indian rapper and Bigg Boss 16 winner MC Stan. If the song is an indicator of the other songs in the album, then fans can expect it to be yet another great album from KSHMR. 
Also Read: From food to health: Here is a weekly roundup of mid-day.com's top feature stories