With fasting comes many food restrictions during Navratri, as some ingredients are permitted and others are not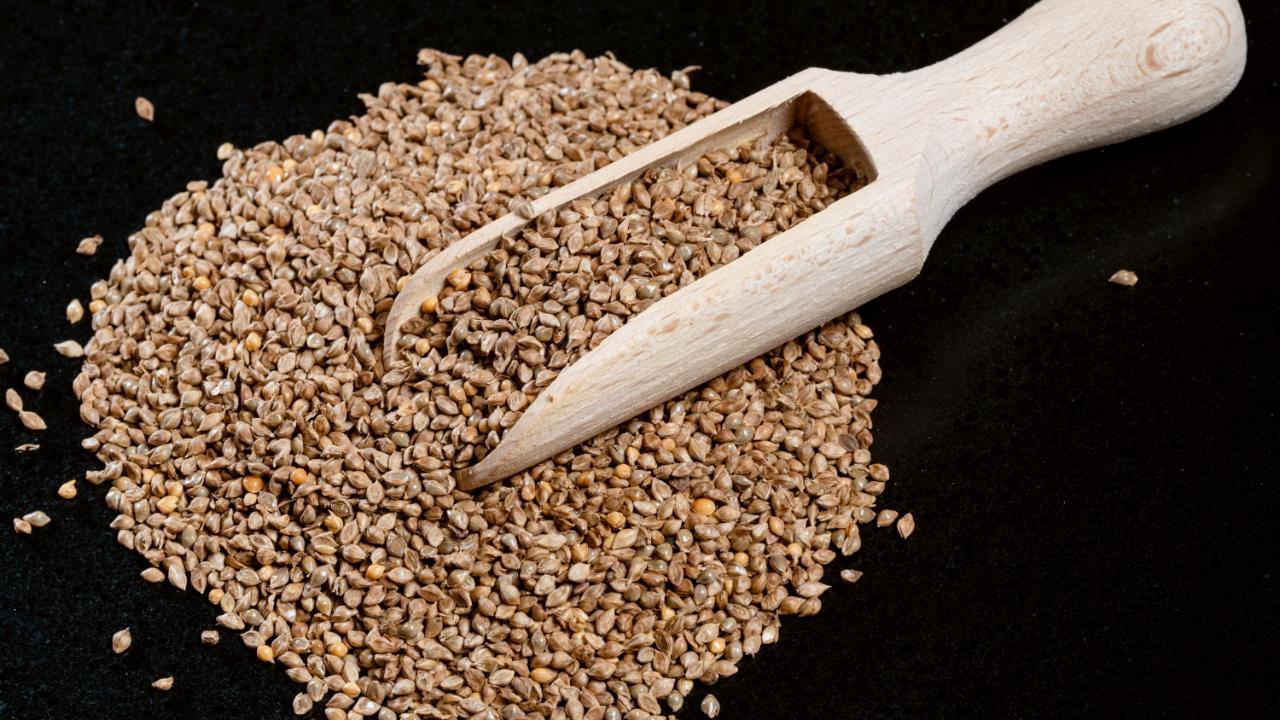 Image for representational purpose only. Photo Courtesy: istock
Many people are fasting for Chaitra Navratri this week and there are various food restrictions for it. Some ingredients are permitted while others are not. At this time, foods must only be salted with rock salt, and wheat flour must be avoided; instead, substitutes such as Kuttu atta are utilised.
So, here are some delicacies selected by Swapnadeep Mukherjee, executive chef, The Metropolitan Hotel & Spa, to make your fasting delicious.
ADVERTISEMENT
Kutte Mudde
Ingredients:
Kuttu flour
Desi ghee
Sendha namak
Water
Method:
1. Heat water in a pan. Add salt and ghee and bring the water to a boil.
2. Add Kuttu flour and cover the pan with a lid. Do not stir at this point. Cook for 5-6 minutes.
3. Remove the pan from heat and mix well to make a smooth mixture. Again, put the pan back on the heat and cook for another 2-3 minutes.
4. Take out the mixture in a bowl and let it cool slightly.
5. Wet your palms and make small rounds from the mixture.
6. Deep fry the mixture balls till golden brown. Serve hot with curry of your liking.
Kuttu
Ingredients:
Kuttu flour
Desi ghee
Ajwain (carom seeds)
Small green chilli chopped
Sendha namak
Method:
1. In a bowl, put Kuttu flour. Add green chillies, red chilli powder, sendha salt and ajwain and knead properly.
2. Add water gradually while kneading so that the dough is not very runny.
3. For kneading tight dough try using the palm. Once it's almost done, add desi ghee. Let it rest for at least 10 minutes.
4. Take a ball-sized dough and roll it on the rolling pin. Dust it with some flour while doing this, and gently remove it to place it on hot tawa. Make as you make paratha, once done serve hot, with curd.
Samak rice porridge
Ingredients:
Samak rice
Milk
Jaggery
Method:
1. Heat a pan with water over a medium flame and add jaggery powder to it. Bring them to a boil until the jaggery melts completely.
2. Once done, add samak rice to the pan and keep stirring. Make sure no lumps are formed.
3. Add milk as required and cook until the porridge achieves a thick consistency.
4. Turn off the flame and remove the pan from the flame. Allow the porridge to cool down and serve with some nuts on top.
Pista Lauj
Ingredients:
Pistachios
Sugar
Cardamom powder
Green food colour (optional)
Method:
1. Soak pistachios in warm water for 30 minutes.
2. Drain all water, peel the pistachio and blend it in a mixture for a fine paste.
3. Take a broad non-stick pan, and cook sugar and 1/2 cup water on medium flame till the syrup is string consistency, stir continuously to avoid burning.
4. Add pista paste to it and continuously mix for 5-7 mins on low flame till the mixture leaves on the sides of the pan. Add 2-3 drops of green edible food colour as per your liking.
5. Transfer the mixture to a plate. Grease it properly to avoid sticking. Spread the mixture evenly using a spoon. Keep for an hour to set.
6. Cut in equal square pieces.
7. Serve or store at room temperature in an air-tight container.
Amaranth and Peas Vada, White pea salad
On this auspicious occasion of Navratri, you can make another fasting dish called Amaranth and Peas Vada, A White pea salad, by Chef Tarun Sibal.
Ingredients
Amaranth seeds 1 cup
Water 2 cups
Peas, fresh or frozen 1/2 cup
Potato, large, boiled 1 no
Cumin seeds 1 tsp
Walnuts 1/4 cup
Coriander leaves 1/2 cup 
Green chillies, or as per the preference of heat 2 nos
Ghee, or any oil that has a high smoking point 2 tbsp
White peas, boiled 1 cup
Butter, melted 1 tbsp
Kachumber (onions, tomatoes, chillies, with chat masala and lemon) 1/2 cup
Salt and pepper to taste
Method:
1. Bring the vegetable stock to a boil and add the amaranth and peas. Salt the stock if it is not already seasoned. Cover and cook for 20 minutes or until the water is absorbed.
2. In a food processor, roughly pulse the coriander leaves, walnuts and green chillies. You don't want to make a paste. Just hand-chop them if you so choose. Mix it with the amaranth, peas and potatoes.
3. Add salt, pepper and cumin seeds. Roll into equal size balls and slightly flatten them.
4. Heat the ghee until it's very hot and add the fritter to the pan. Let it sizzle and crisp up on one side and then flip them over. They take about a minute on each side.
5. Mix the warm white peas with kachumber, and add the butter.
6. Serve together.

Also Read: Chaitra Navaratri 2023: Nutritionist shares expert tips for vegans to fast during Navaratri
This story has been sourced from a third party syndicated feed, agencies. Mid-day accepts no responsibility or liability for its dependability, trustworthiness, reliability and data of the text. Mid-day management/mid-day.com reserves the sole right to alter, delete or remove (without notice) the content in its absolute discretion for any reason whatsoever