Are you a cocktail enthusiast who likes experimenting? Mumbai mixologists share 3-step cocktail recipes that are simple, and freshening in equal measure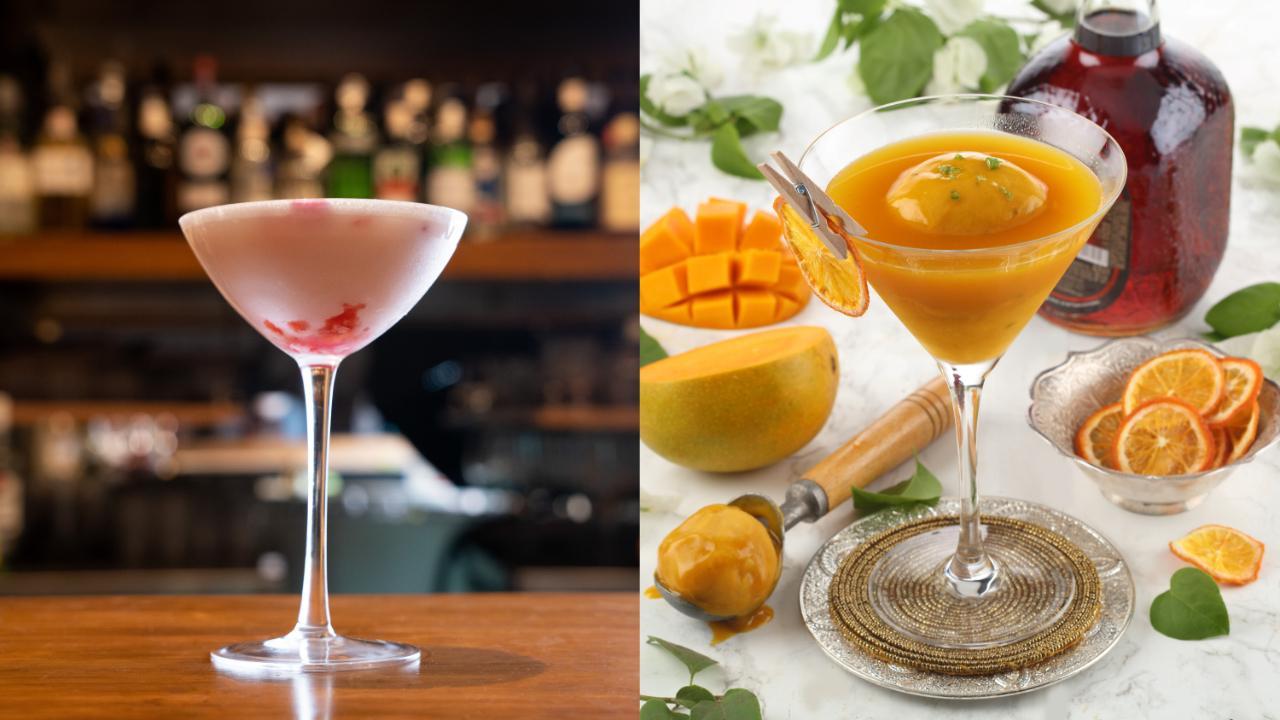 On National Cocktail Day, try your hand at making these seasonal cocktails. Photo credits, Balmy and Bayroute
March 24 may be observed as National Cocktail Day in the US, but the popularity of these intoxicating concoctions is undeniable across the globe. Whether you like it sweet or sour, frozen or warm, there's a cocktail for varied tastes to cater to which Indian mixologists have been experimenting with seasonal ingredients, and dabbling with global trends (here's looking at you Negroni Sbagliato). On National Cocktail Day, Mumbai mixologists share two simple cocktail recipes that cocktail lovers can whip up in no time.
Mango Chilli Rum Punch
ADVERTISEMENT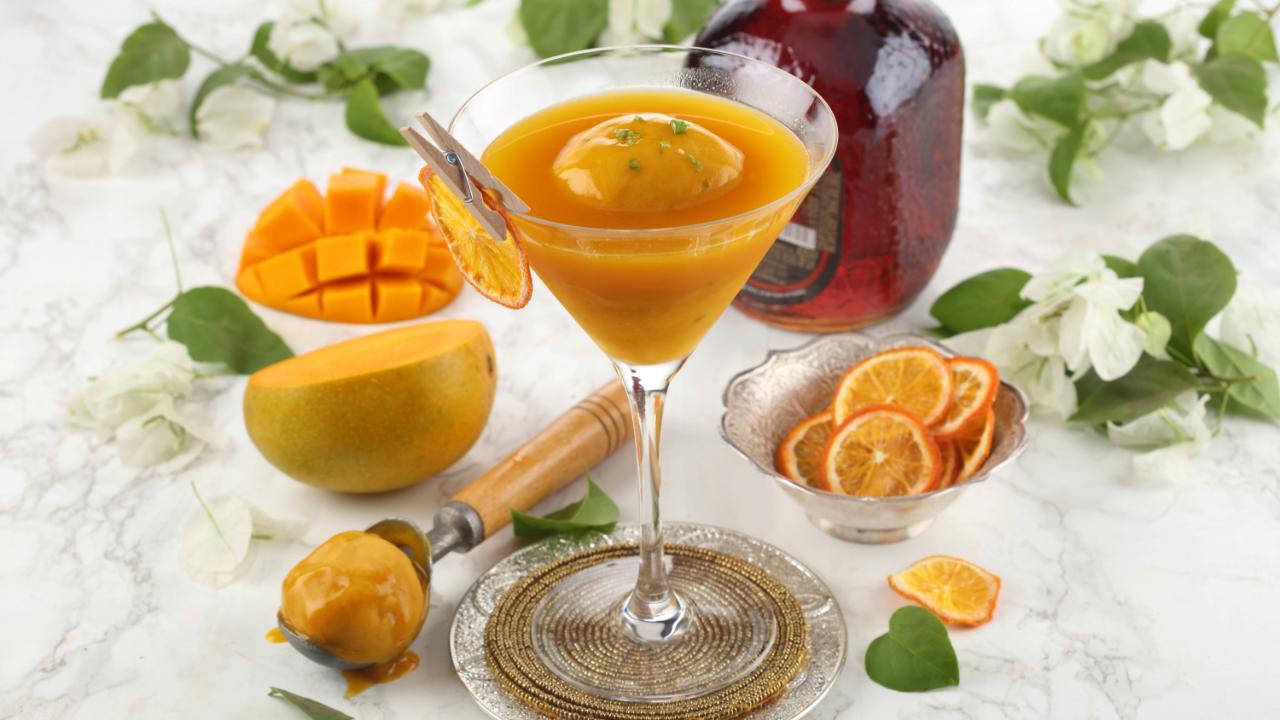 Mango chilli rum punch makes the best of seasonal mangoes, and packs a complex flavour profile. Photo credits: Bayroute
"We usually infuse elements from the season for drinks. As summers approach we have curated special drinks like this Mango chilli rum punch that have hit it off with the audiences," shares Cedrik Rodrigues, beverage manager at Bayroute. 
Ingredients
Dark rum 60 ml
Mango chilli sorbet 2 scoops
Agave nectar 10 ml
Freshly squeezed lime juice 10 ml
Ice
Green chilli      
Method
1. Pour ice in shaker and shake all ingredients along with only 1 scoop sorbet.
2. Pour over a Martini glass, and drop the remaining scoop to serve.
3. Garnish with green chilli.
Flirty Fizz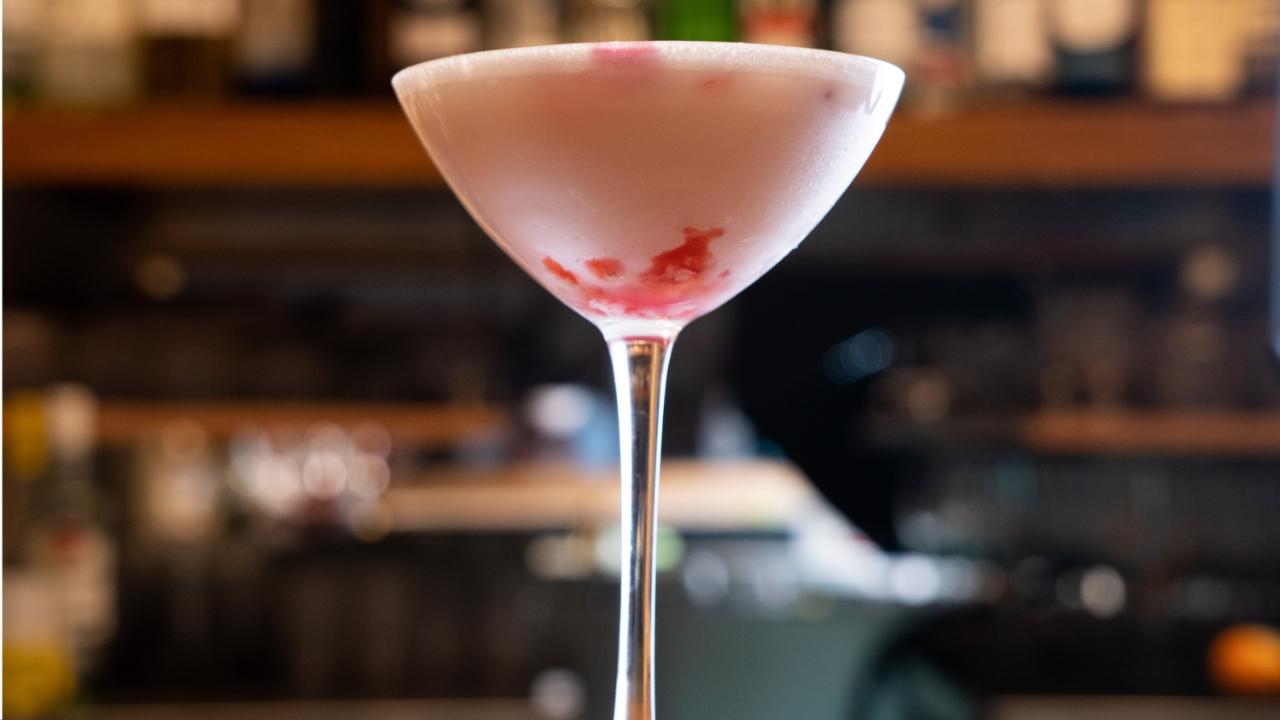 Flirty Fizz is a light and fizzy drink ideal for the long summer days. Photo credits: Balmy
"This drink has three layers of liquor that complement each other put together, and flavoured with the last bit of seasonal strawberry. It is fizzy enough to excite your taste buds, but not too much to throw you off board," says Ranjeet Singh, bartender at Balmy.
Ingredients
Gin 30ml
Bacardi White 30ml
Strawberry Puree 2 tspn
Basil Leaves 3-4 leafs
Sparkling Wine 30ml
Recipe
1. Add Gin with a dash of Bacardi white, and top it up with sparkling wine.
2. Muddle strawberry puree with some fresh basil leaves and create a layer of foam on top of the drink.
3. Strain and serve fresh in a Martini glass.
Also Read: From Butter Chicken Biryani to Andhra Mutton Biryani: Mumbai chefs share unique recipes to make any time