Here are some Valentine's Day coffee recipes that are incredibly romantic, fun, and easy to make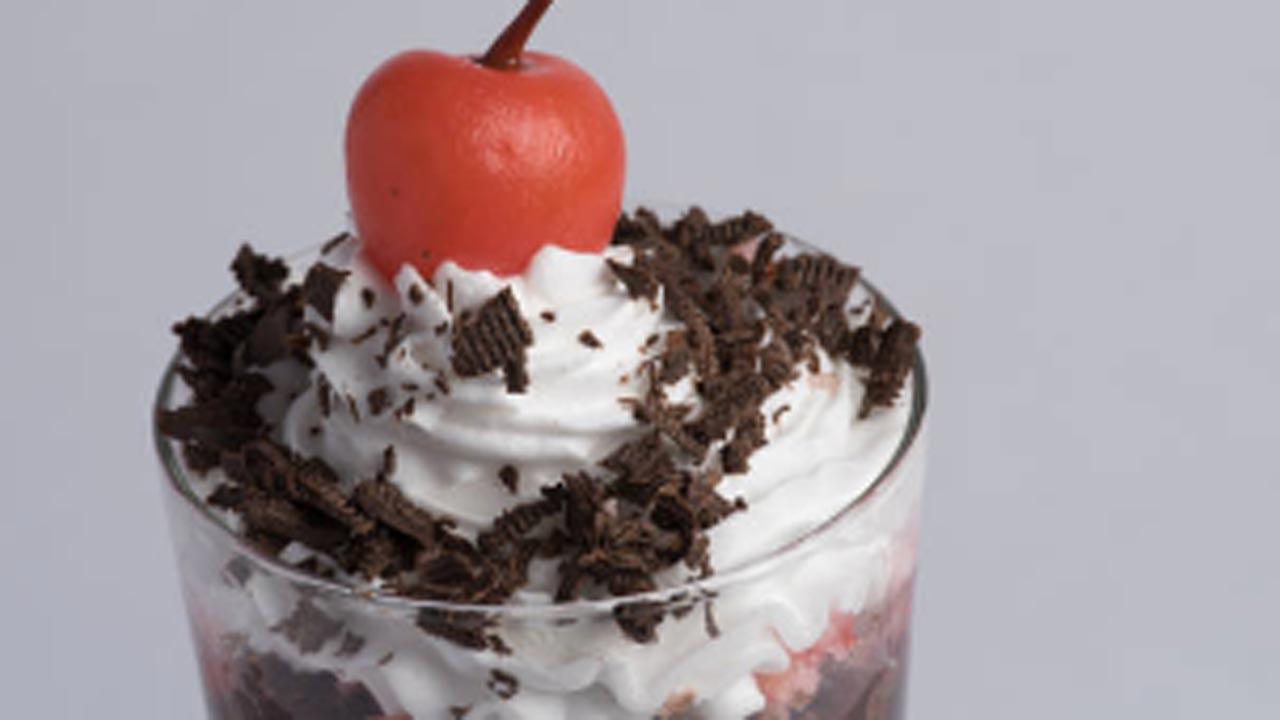 If you love Black Forest cake, we are sure you will love this coffee with whipped cream, chocolate and cherries that makes it a perfect Valentine's Day drink. Image for representational purpose only. Photo Courtesy: istock
Almost everyone loves coffee and it is often a beverage that many use to ask somebody out on a date. Coffee dates are common and may be ideal for Valentine's Day but that doesn't mean you can't make it for your loved ones too. 

So, why should one opt for regular coffee on the occasion when they can take it a step further and make unique drinks. From Abdul Sahid Khan, head trainer, Lavazza India, here are some Valentine's Day recipes made from that are incredibly fun, and easy to make.
Black Forest Coffee
If you love Black Forest cake, we are sure you will love this coffee with whipped cream, chocolate and cherries that makes it a perfect Valentine's Day drink.
ADVERTISEMENT
Ingredients:
Single shot of Espresso or French press coffee
Vanilla syrup 10 ml
Cherries 3 nos
Whipped cream
Chocolate shavings
Method:
1. Brew espresso into a glass cup, stretch it hot water or make French press coffee.
2. Mix vanilla syrup to coffee and mix it well.
3. Top it with whipped cream, garnish with cherries and enjoy.
Red Velvet Latte
A real decadent treat to start your Valentine's day right, the chocolate, strawberry drink is easy to make and combines perfect flavours for love.
Ingredients:
Single shot of Espresso or Moka Pot coffee
Chocolate sauce 15 ml
Strawberry syrup 15 ml
Whole milk 150 ml
Whipped cream for topping
Fresh strawberries for garnish 2 nos
Chocolate shavings for garnish
Method:
1. Freshly brew espresso, add chocolate sauce and whisk to make it more frothy.
2. In warm milk, add strawberry syrup and make it thick and combine.
3. In a glass mug, add espresso and chocolate mix, top it with milk and strawberry syrup mix.
4. Garnish with whipped cream, chocolate shavings and fresh strawberries.
Cold brew with extra love
If you love cold brew, then they will be sure to keep you cool while the day heats up.
Ingredients:
Cold brew 250 ml
Strawberry puree 30 ml 
Chocolate shavings for topping
Whole milk for foam
Ice cubes 6-8 nos
Fresh strawberries 2 no
Method: 
1. If you have a cocktail shaker, take cold brew and strawberry puree and shake it well, or just take both in a glass and mix.
2. Make some cold milk foam to add in to drink, top it with ice cubes.
3. Garnish with chocolate shavings and two fresh strawberries, enjoy the beautiful looking cold brew with your loved one.
Berry Very Mocha
It's like chocolate and berries were meant to be together. This berry mocha coffee drink will remind you of eating one of those chocolate-covered berries.
Ingredients:
Single shot of Espresso or Moka Pot coffee
Raspberry syrup 15 ml
Chocolate sauce 15 ml
Whole milk 150 ml
Whipped cream, optional
Method:
1. In a mug, freshly brew espresso and mix chocolate sauce.
2. Steam and froth milk with raspberry syrup and pour it into a mug.
3. Garnish with whipped cream for a more sweet and creamer option.

Also Read: Valentine's Day 2023: 47 per cent of daters prefer a budget-friendly date over expensive ones
This story has been sourced from a third party syndicated feed, agencies. Mid-day accepts no responsibility or liability for its dependability, trustworthiness, reliability and data of the text. Mid-day management/mid-day.com reserves the sole right to alter, delete or remove (without notice) the content in its absolute discretion for any reason whatsoever