On International Day of Awareness on Food Loss and Waste Reduction, here are important facts on food wastage in the financial capital as well as the rest of the country. With global hunger continuing, they point to a pressing need for a better food ecosystem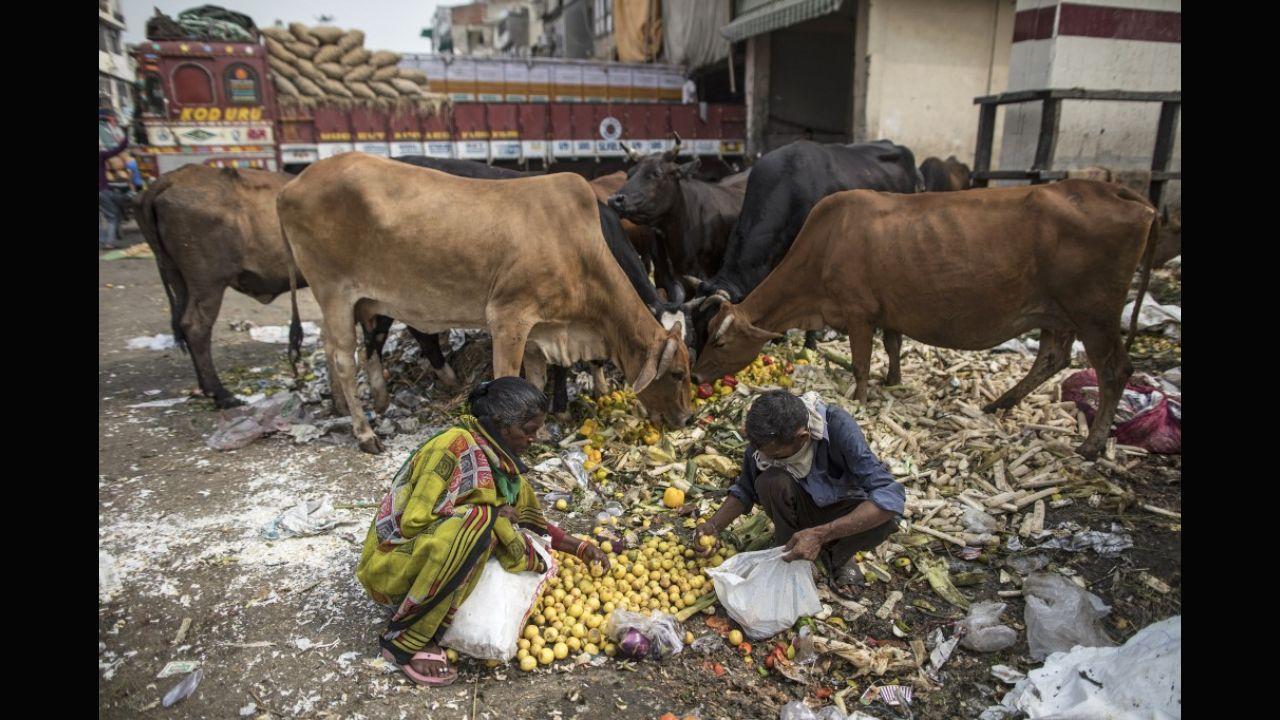 The world celebrates International Day of Awareness on Food Loss and Waste Reduction every year on September 29. Image for representational purpose only. Photo: AFP
According to the United Nations, an estimated 17 per cent of total global food production is wasted annually. In 2020, the Global Hunger Index (GHI) ranked India at 94 among 107 countries, which means only 13 countries performed worse than India when it came to meeting their population's food needs. As many people still sleep without eating enough every day, food waste remains a serious cause for concern. 
To create change around this worrying trend, the world celebrates International Day of Awareness on Food Loss and Waste Reduction every year on September 29. The day is used to remind both people and the private sector to be innovative and reduce the amount of food wastage, and ultimately build a resilient food system. The efforts by the United Nations are made through its Food and Agriculture Organization (FAO), which focuses on reducing hunger and improving nutrition.
Here are key facts about the day and how the world is faring at arresting food loss:
History
The United Nations first observed September 29 as the day to celebrate International Day of Awareness on Food Loss and Waste Reduction in 2020. It was after the UN General Assembly designated the date on December 19, 2019 in an effort to meet the Sustainable Development Goal 12 (SDG 12). It will be celebrated with the help of a collaboration between the Food and Nutrition Organization of the UN FAO and the UN Environment Programme.
Theme
The UN observed that the number of people who are affected by the lack of food and end up remaining hungry has been on the rise since 2014. This is happening while there is a lot of food wastage around the world. The theme for 2020 was 'Stop food loss and waste. For the people. For the planet' and will continue to be the effort going forward.
Mumbai's food waste woes
According to the Brihanmumbai Municipal Corporation (BMC)'s Environment Status Report 2020-21, of the 6,500-6,800 metric tonnes of solid waste generated daily by Mumbai, as much as 72.6 percent is food waste. It makes up close to three-fourths of all waste that was collected and disposed of in the last financial year.
India and food wastage
According to the UNEP report for 2021 called UN Food Waste Index Report 2021, India wastes as much as 50 kilos of food per person per year. That amounts to a staggering 68,760,163 metric tonnes of household food waste per year. While India's per capita wastage is the lowest among South Asian countries, the volumes of loss are large, especially considering as many as 27 percent of Indians went to bed hungry sometimes, according to a survey conducted in October 2020 by Hunger Watch. Higher income groups tend to waste more, as per observations in the UN report.
As part of efforts to reduce food wastage, in 2017, the Food Safety and Standards Authority of India (FSSAI)'s platform Indian Food Sharing Alliance (IFSA) had launched a 'Save Food, Share Food, Share Joy' initiative. It is a collaboration between the various stakeholders involved in the food ecosystem to prevent food wastage in the supply chain and household consumption.
The International Year of Fruits and Vegetables
Incidentally, 2021 is also the International Year of Fruits and Vegetables, designated by the UN General Assembly. It is an attempt to increase awareness about the role of fruits and vegetables in nutrition, food security and health. The year has been marked nine years ahead of the target to achieve SDG 12 -- which was set in 2015 -- for encouraging sustainable consumption and production of food and reducing food wastage by half by 2030.
Also Read: Through masks and Zoom calls, the pandemic sprang new challenges on the deaf